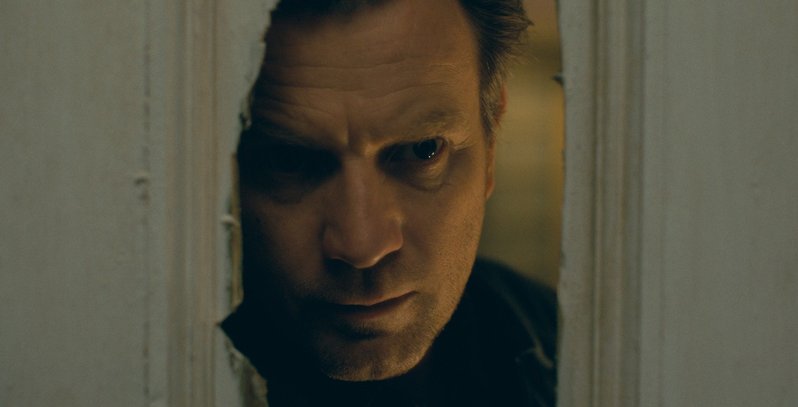 One of the things which I've always found funny about horror movie sequels is how the different protagonists keep returning to scenes of hauntings or mass killings, making the assumption that somehow they are going to be exempt from rules. Which the movies promptly teach us is never the case. The new – and final – trailer for Stephen King's Doctor Sleep has its lead characters looking to do just that. Only this time it's to save themselves from the horrors they are facing in the world.
Doctor Sleep serves as the follow-up to King's acclaimed horror novel, The Shining. The horrific setting of that book – which took place in Overlook Hotel – was one that you wouldn't want to return to given the terror that waits in it, but in this this latest preview for the movie adaptation we see Ewan McGregor's Danny Torrance and teenage girl Abra Stone (Kyleigh Curran) going back to the place where all his troubles began.
This looks promising and fans of Stanley Kubrick's classic cinematic adaptation of The Shining are likely to be pleased with the strong connections this movie has to that film, with many scenes and characters getting reproduced here. The film will also explore the deeper "shining" powers that were not well explained in the original movie, allowing this film to make more sense of the original film which was as confusing as it was terrifying.
Writer-director Mike Flanagan (Gerald's Game, The Haunting of Hill House) has shown a strong understanding of the deeper issues that often plague the characters in King's novels and looks to bring a lot of that to the fore here, making the movie about a lot more than just giving off cheap thrills.
Let's hope that this return to Overlook Hotel can be every bit as special as the novel it is based on and give horror fans another reason to delight in the work of King himself when it releases on November 8th.
Last Updated: September 9, 2019