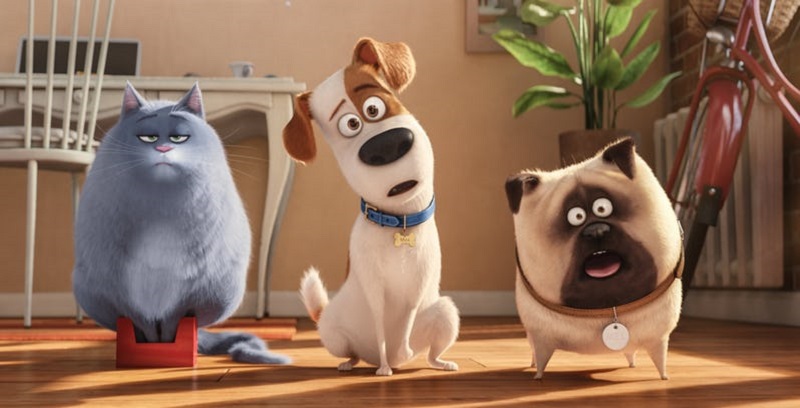 The internet seems to be in love with cats. Something which I actually don't quite understand because while I don't have any issues with cats, I'm more of a dog person and don't see the fascination of watching cat videos all the time. However, like most things, I'm in the minority which is perhaps why Illumination Entertainment, when starting to promote the sequel to their hit film The Secret Life of Pets, started out by giving audiences a deeper look audiences to their main feline character, Chloe (voiced by Lake Bell).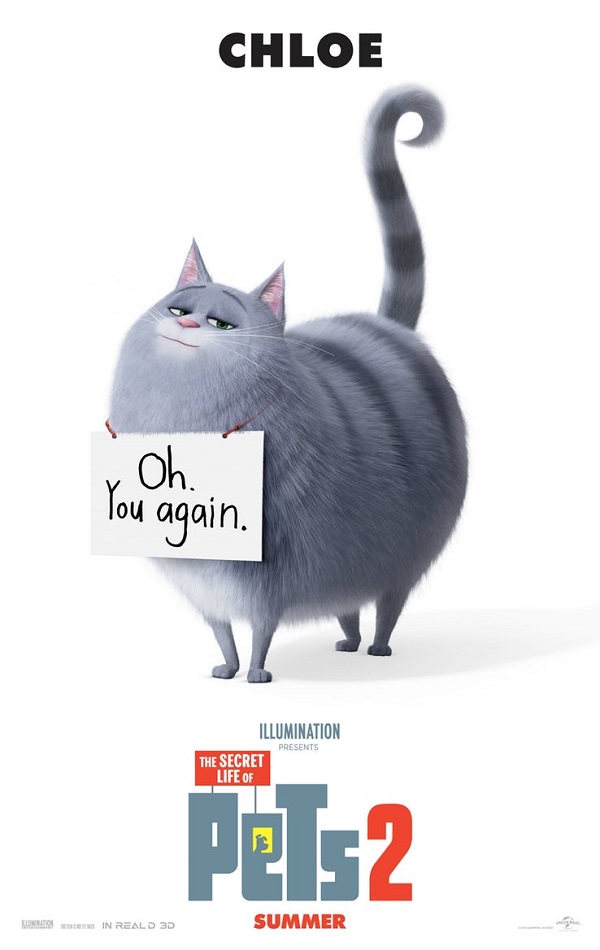 The first Secret Life of Pets was not a great film, but like with most of Illumination Entertainment's movies, had enough charm in its characters to attract large amounts of people to watch it with the movie eventually making around $875 million at the box office. Not bad for a film that only cost $75 million to make. It's easy to see why Illumination was so quick to greenlight a sequel for it. Its big strength though was in how it was able to create relatable personalities out of its pet characters that mimic the real behaviours of their real-life counterparts, which certainly appeals to pet owners everywhere. Something which appears to be a continued trend in this sequel.
Chloe though was actually not the star of that first film which featured a group of Pets having an adventure in the city while their owners were off to work. That honour belongs to Max (voiced by Patton Oswalt) who ended up rounding up the group of furry characters as they went out on their adventure across the city. Thankfully he has not been forgotten, as we have a trailer featuring him too. And this time he is off to the vet, something which all pet owners will know, is not exactly the most joyous occasion for our furry ones.
So where are the furry gang headed this time? Well, we don't know too much more about the plot for the sequel, but if these brief trailers are anything to go by we will likely get introduced to even more cute characters who we will probably get to fall in love with. And at the end of the day that is really the purpose of The Secret Life of Pets. As long as there is plenty of cute scenes featuring pets which audiences can relate to, the story is a lot more inconsequential.
The Secret Life of Pets 2 is once again written by Brian Lynch and directed by Chris Renaud with Kevin Hart, Eric Stonestreet, Hannibal Buress, Jenny Slate, and Albert Brooks also all returning to provide voices to the various characters in the movie.
The Secret Life of Pets 2 is scheduled for release on June 7, 2019.
Last Updated: November 20, 2018