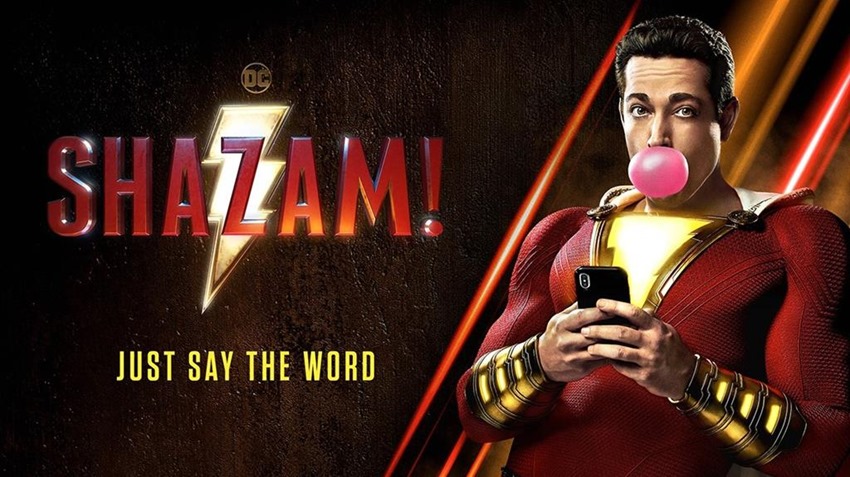 Shazam! Not just the trademark of a handy dandy music discovery application, but also the more recognisable trademark of that other Captain Marvel who happens to be headed towards the silver screen this year. DC's big red cheese is finally getting the big budget treatment this year, and so far the film looks like a good time just waiting to be held.
It's a movie based on a tale as old as time: Kid with a strong moral compass finds himself in the presence of an ancient wizard, gets given the powers of several gods and then uses their might to transform himself into a totally buff and omnipowerful being who can call down the thunder whenever there's trouble afoot.
All the power, none of the responsibility, am I right? If the previous Shazam trailers didn't have you ready for Billy Batson and his less than heroic shenanigans, then maybe this latest will. Just remember, to summon a new trailer, you have to shout the magic word. So here we go: SHAZAM!h
We all have a superhero inside us, it just takes a bit of magic to bring it out. In Billy Batson's case, by shouting out one word—SHAZAM!—this streetwise 14-year-old foster kid can turn into the adult Super Hero Shazam, courtesy of an ancient wizard. Still a kid at heart—inside a ripped, godlike body—Shazam revels in this adult version of himself by doing what any teen would do with superpowers: have fun with them! Can he fly? Does he have X-ray vision?

Can he shoot lightning out of his hands? Can he skip his social studies test? Shazam sets out to test the limits of his abilities with the joyful recklessness of a child. But he'll need to master these powers quickly in order to fight the deadly forces of evil controlled by Dr. Thaddeus Sivana.
Shazam stars Zachary Levi, Asher Angel, Mark Strong, Jack Dylan Grazer, Grace Fulton, Faithe Herman, Ian Chen, Jovan Armand, Cooper Andrews, Marta Milans, Adam Brody and Djimon Hounsou. It'll be riding the lightning on April 5.
Last Updated: March 4, 2019