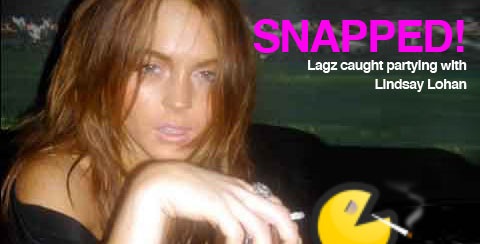 Due to it's bad behaviour and terrible habits, The Lazygamer Podcast is going away for a while.
We bring you the unfortunate news that due to this occurrence there will no longer be new episodes of The Lazygamer Podcast up every Wednesday but anyone interested in any of the old episodes can grab them by clicking the podcast link in the categories menu down on the left side of the website.
Thanks to those who took time to listen to our weekly show, we hope you enjoyed it and we hope that in future we will possibly be able to bring you even more cool shows. There is no indication of when the show will be back from rehab, it will all depend on it's behaviour and the self-control needed to not abuse Lindsay Lohan* relentlessly every time that it sees her.
Boo doo beep, pidda dapadda pew, ju ju ju ju ju ju ju, vroop vroop vreep, [insert intro music here].
*[Ed] I have a feeling I am the only person left on the planet who still thinks Lindsay's hot… mind you I have always been attracted to the party girl sort.
Last Updated: November 3, 2009