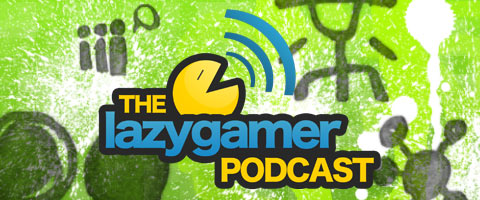 Who wants to win some hot Borderlands gear? I thought so, make sure you listen to the podcast to get the details, we won't be posting this competition up anywhere else on the website, so this is the place to be.
Seeing as we are all pretty addicted to Borderlands, we were all really amazed that we were able to tear ourselves away for an evening to put this week's episode of the podcast together. The great news is that we did it so that we could spend all of our time talking mostly about Borderlands anyway! We also have some info about the Forza 3 launch and South Africa's local console sales stats, so get listening!
For those having troubles with the stream and mp3 file, we have uploaded the podcast as a zip file which can be downloaded by clicking here . Please let us know if this has helped you out in the comments below.
Write to us with your thoughts, or even if you just have something that you really want to say at podcast@lazygamer.co.za and if you have an interesting suggestion, topic or question, we may even read it on the podcast. It's just like being on TV, except it really isn't.
Don't forget to tell your friends, subscribe and rate us on iTunes and if you prefer downloading the MP3 directly, or want to stream it right now, you can do so below.
Last Updated: October 28, 2009