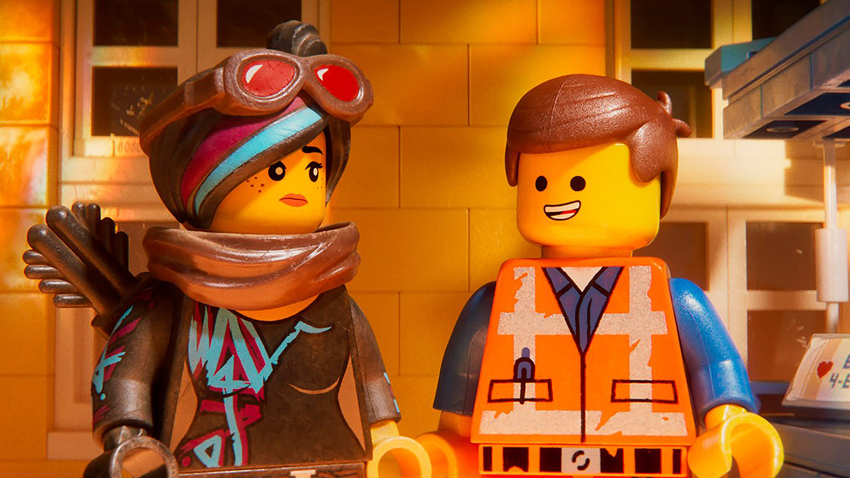 I was a LEGO geek when I was a kid. Being a youngling whose imagination was exponentially more active than his immune system (oh the hospital stories I have to tell!), I spent many a day cooped up in my room with just those plastic bricks. The sheer sense of wonder and unbridled joy I got from them was simply unparalleled at the time, as I played with the literal building blocks of universes. I would eventually "grow out" of LEGO, but even now, years later, I can still find myself having a plain good ol' time with those iconic Danish toys even if that original sense of wonder and exuberant creativity is not what it once was. And this is pretty much exactly what watching The LEGO Movie 2: The Second Part is like.
Franchise creators Phil Lord and Chris Miller are back, but this time they're just writing/producing as they vacate the director's chair for Mike Mitchell of Deuce Bigalow: Male Gigolo fame. That baton pass is mostly transparent as Mitchell serves up exactly the type of pop-culture-laden, rapid-fire hilarity as the previous film, poking fun at everything from Mad Max: Fury Road to Justice League, as the narrative picks up exactly where the genre-redefining 2014 film left off.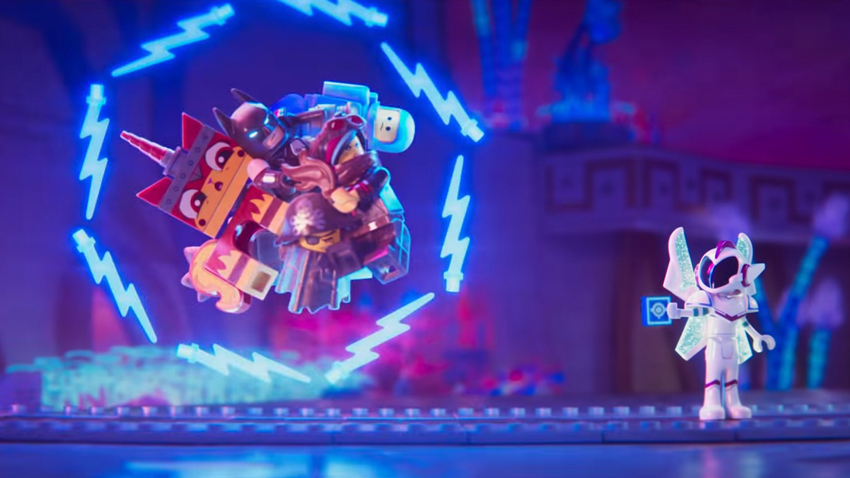 After being attacked by the invading forces of Duplo, erstwhile heroes Emmet (Chris Pratt), Lucy/Wyldstyle (Elizabeth Banks), Batman (Will Arnett) and the rest of the crew have seen Bricksburg turned into post-apocalyptic Apocalypseburg, the plucky band having gone all grim and brooding, complete with gravelly ominous voiceovers. All except eternally effervescent Emmet who just can't adapt to this world of dust-brown solemnity, and is still singing "Everything is awesome!".
Everything is most definitely not awesome though. Emmet and co soon discover this when the mysterious and seemingly unstoppable General Mayhem shows up, on a mission for Queen Watevra Wa'Nabi, the frantically shape-shifting ruler of the faraway Systar System. She's hatched a plan that will see Emmet have to grit up to save the day and his friends. That's if they don't save him first. He's got some help though in the form of badass newcomer Rex Dangervest, not only also voiced by Pratt, but who happens to be a galactic hero who has also tamed dinosaurs. Hmmm, why does this sound so familiar.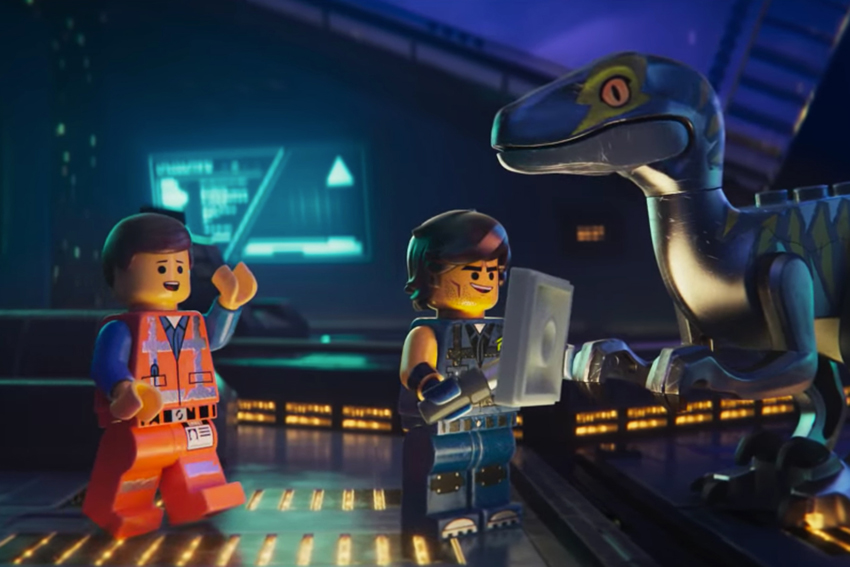 Of course, that level of hilariously meta self-awareness is par for the course for The LEGO Movies, and in this regard, Mitchell, Lord, and Miller succeed wildly once again. There's even another musical number that lampoons the original's earworming soundtrack to great – and completely infectious – effect. Gags both spoken and seen (the film's digitally rendered world, wholly constructed of LEGO pieces, is still a marvel of details to behold, even if it's lost its revolutionary lustre) fly thick and fast, a bunch of them aimed about three feet above the heads of any children who may be in the audience. Indeed, in our screening, it was us adults who produced the biggest and most frequent guffaws as the film careened from one referential punchline to the next.
So yes, as far as jokes and visuals are concerned, The LEGO Movie 2: The Second Part is a regular chip off the old interconnecting plastic block. But the first movie was more than just jokes and visuals though, it's surprisingly emotional third act reveal about how this story was actually taking place in the real world, dealing with real world issues of stilted paternal relationships, corporate zombie culture, and stifling childlike creativity, violently pulling the rug out from your feet.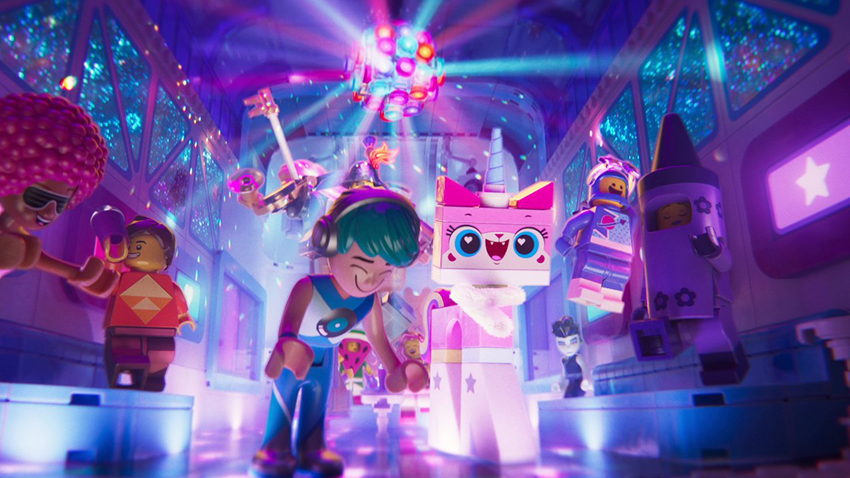 But while the sequel also adds those extra layers of emotional storytelling, here the rug is more dropped on your head than yanked out from under you, as Mitchell and co slather it on a bit clumsily. The fact that we now already know that the adventures of Emmet and his friends are just the metaphorical pantomiming of a child's psyche (or in this case, children's psyches), also softens the blow. It's definitely heartfelt and coming from the right place, but it just didn't punch me in the gut as much as the first time.
The voice cast (and even the live-action "real-world" actors led by Maya Rudolph) are all still magically on point though, bringing their characters to life with glee. Will Arnett's moronically gruff Batman doesn't quite have the breakout appeal this second time around, but the new characters certainly make up for that with Tifanny Haddish's work as Queen Watevra Wa'Nabi being a standout.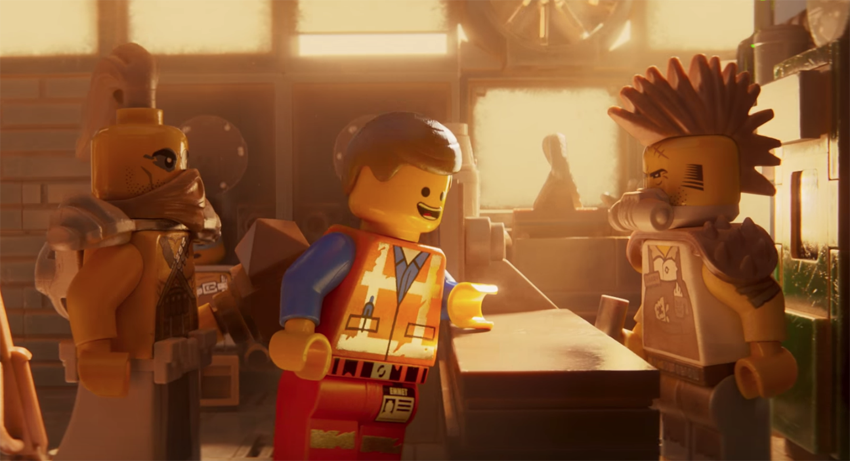 So yes, everything is not quite as awesome as the first time around when we first got introduced to this world of blocks and banter, but there's still a huge amount to enjoy here. That manic sense of creativity where anything goes that has always endeared LEGO to me, whether we're talking about the physical plastic blocks or the digitally constructed on-screen world, is still very much on display, and still wildly entertaining.
Now if only I can get this stupidly catchy song out of my head!
Last Updated: February 27, 2019
While The LEGO Movie 2: The Second Part nails the meta-textual, self-aware comedic gags and characters that made the first film such a hilarious ride, it doesn't quite pull off the 2014 hit's surprisingly mature levels of storytelling. It's still a heck of a good time for both kids and adults (especially adults) though with its laugh-a-minute approach.