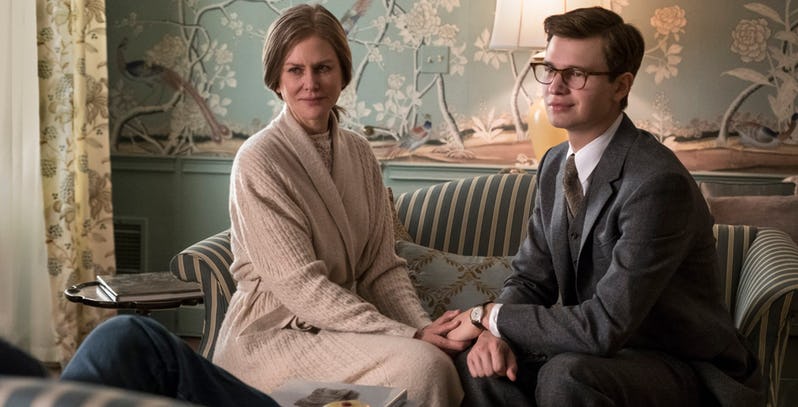 Dealing with childhood trauma is always a difficult subject matter and any movie that tries to handle it is likely to be an intense and emotional ride which is everything that the first trailer for The Goldfinch proved to be. For this second visit to the movie, we finally get to see more of the film's namesake, the artwork, Goldfinch, which as a surviving part of a tragic terrorist bombing that kills Theodore "Theo" Decker's (Ansel Elgort) mother and many others, becomes a source of comfort for him.
Based on an acclaimed novel by Donna Tartt, The Goldfinch has been adapted for the screen by writer Peter Straughan (Tinker Tailor Soldier Spy). Director John Crowley (Brooklyn) has been tasked with bringing this emotional and harrowing story to life that traverses through multiple phases of Decker's life from childhood to adult and how it affects him through the different trials and tribulations of his life.
To aid in telling this powerful story, a host of top actors like Nicole Kidman, Jeffrey Wright, Luke Wilson, Sarah Paulson, Samantha Barbour and James Hobart who all star alongside Elgort. This is one of those film's that is likely to be considered for many awards, though probably not an easy movie to watch given its heavy and emotional subject matter.
So, unless you don't mind tears wiping the salt off your popcorn, I would suggest you prepare a lot of tissues in advance when The Goldfinch comes out on September 13th.
Last Updated: July 26, 2019