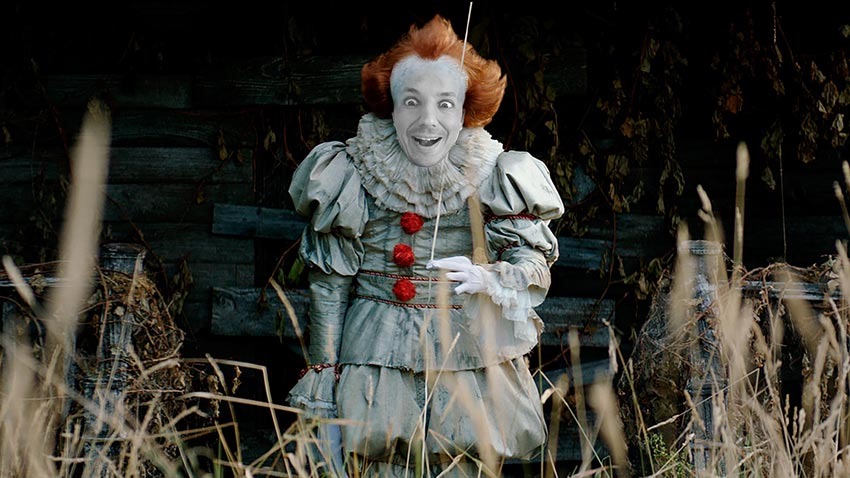 On a primordial level, the original 1990 It mini-series speaks to that one fear that we all have: Namely Tim Curry in clown make-up throwing blood-filled balloons at everyone. Look it's a specific fear that I have and Curry freakin' nailed it. Andy Muschietti's latest version of the Stephen King novel already sounds like it'll be giving Curry a run for his money, with critics raving about Bill Skarsgard's portrayal of the ancient demon as an unholy force of nature that terrorises the Losers.
That's a battle that takes place across two eras in the original novel, as the Losers battle It in a coming of age story that reunites the gang for a second round with the murderous Pennywise when they're well into their adulthood. That's the setup for the second film in the series, that'll also see Muschietti return to direct. And he has plenty of plans in mind as he bridges the gap between the two eras of the novel.
One such plan? To keep his young and talented cast around, as he explained to Entertainment Weekly:
On the second movie, that dialogue between timelines will be more present. If we're telling the story of adults, we are going to have flashbacks that take us back to the '80s and inform the story in the present day.
Muschietti's plans also include giving the character of Mike Hanlon a much darker and more supernatural future, as his character won't just be keeping an eye on the town of Derry in case Pennywise returns. He'll be busy preparing and learning everything there is to know about the ancient adversary which in itself becomes a dangerous addiction:
I want to make his character the one pivotal character who brings them all together, but staying in Derry took a toll with him. I want him to be a junkie actually. A librarian junkie. When the second movie starts, he's a wreck. He's not just the collector of knowledge of what Pennywise has been doing in Derry. He will bear the role of trying to figure out how to defeat him.

The only way he can do that is to take drugs and alter his mind.
Who knows what kind of demons that'll conjure up for the Losers when they return to finish off Pennywise once and for all? Whatever Muschiettie commits to film, it's safe to say that this is just the tip of the iceberg with the ideas that he has…floating around in his head.
Last Updated: September 12, 2017