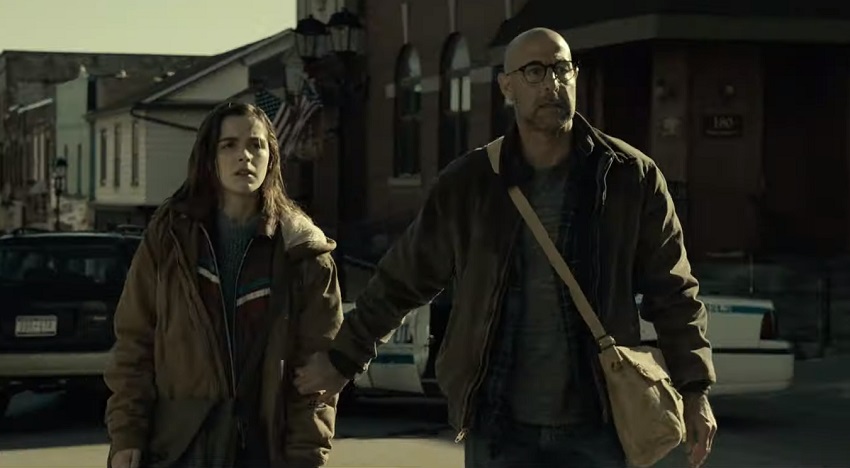 Okay, let's get this out of the way before we go any further – The Silence is like a combination of A Quiet Place and Bird Box. There, done.
It's the upcoming Netflix post-apocalyptic horror/thriller from director John R. Leonetti (Annabelle) that's based on the 2015 novel of the same name written by British author Tim Lebbon, with the screenplay by Carey and Shane Van Dyke (Chernobyl Diaries).
The world is falling apart after a deadly primaeval species that's lived for millennia in a vast cave system deep underground, and hunts purely by sound, reemerges into the light of day. A desperate family must brave this dangerous new world in order to travel to a haven, but soon discovers that when the world descends into shadow that while there are those who struggle to hold on to the light, there are also those who embrace the darkness.
The movie stars the always-awesome Stanley Tucci (The Lovely Bones) and Netflix's the Chilling Adventures of Sabrina pairing of Kiernan Shipka and Miranda Otto, as well as John Corbett, Kate Trotter and Kyle Breitkopf.
The official plot synopsis is as follows:
When the world is under attack from terrifying creatures who hunt their human prey by sound, 16-year old Ally Andrews (Kiernan Shipka), who lost her hearing at 13, and her family seek refuge in a remote haven. But they discover a sinister cult who are eager to exploit Ally's heightened senses.
Let's take a look:
This seems more like an intense thriller than a scary horror, although I bet there will be a few jump-scares to be had after some long periods of silence. I also appreciate that while the trailer gives us a great overview of the premise, it doesn't reveal too much of the actual plot.
It looks like Netflix have another post-apocalyptic winner on their hands. What do you think?
The Silence is due to premiere on Netflix on 10 April. And here's a free pro-tip if you're going to watch it: as we can see in the trailer everyone's going to be whispering the whole time – save yourself some trouble and switch on the subtitles.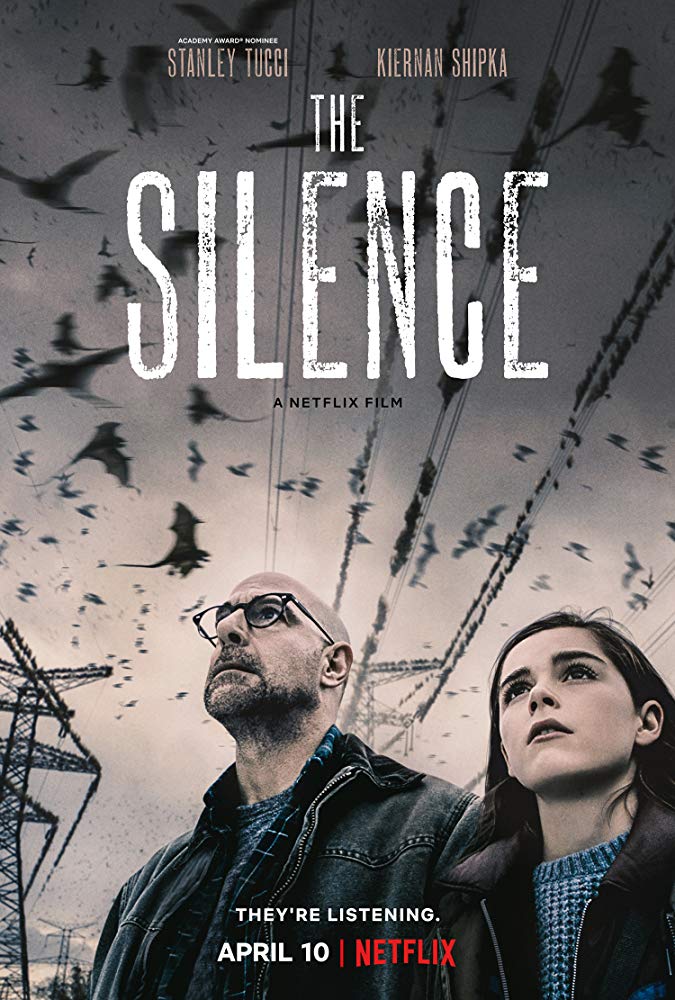 Last Updated: April 1, 2019