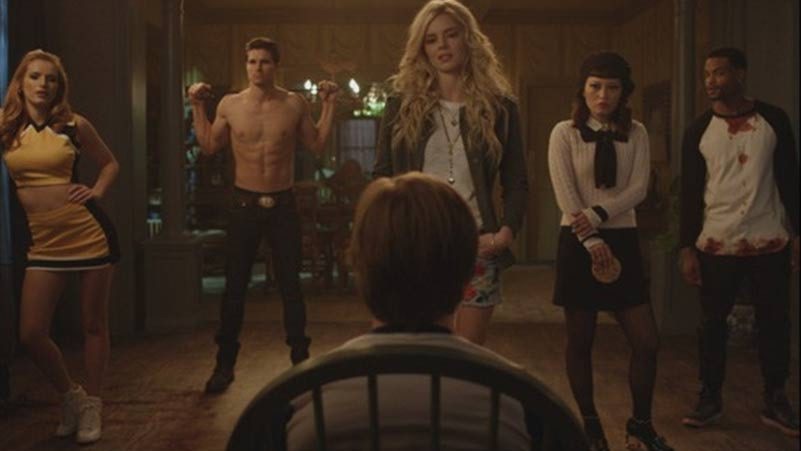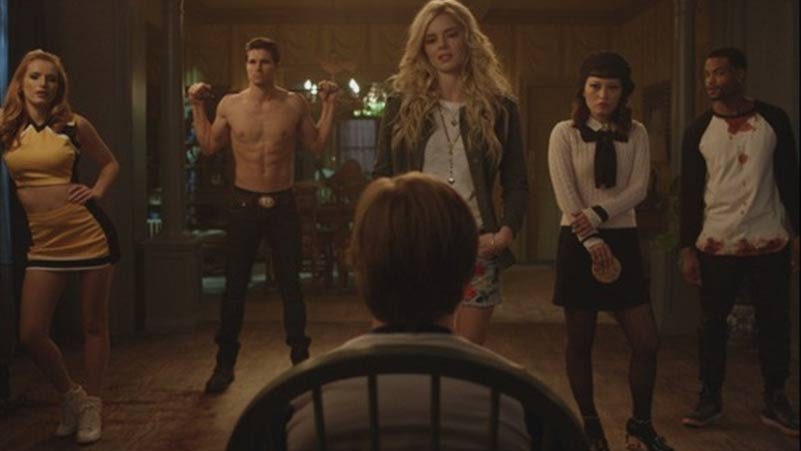 It seems like a logical move for Netflix to want to release a new horror movie for streaming next week Friday 13th. The studio seems to have done their homework though! Where standard scary films are not likely to appeal to a very wide audience, a movie starring good-looking teenagers with plenty of sexual innuendoes is probably going to get many more people's attention for all the wrong reasons. I guess with a tagline "human sacrifice for hot people', you can see exactly where they are aiming.
This trailer makes it seem very similar to Robert Rodriguez' From Dusk Till Dawn in that it comes across as a completely different genre type film before descending into all sorts of madness. This time involving rituals sacrifices, lots of blood and a shirtless man for no apparent reason. In truth, it's more of a comedy than anything horror related.
The Babysitter is directed by McG from a screenplay by Brian Duffield (Insurgent) and stars Samara Weaving (Monster Trucks), Bella Thorne (The DUFF), Robbie Amell (The Flash), Andrew Bachelor (We Are Your Friends), Hana Mae Lee (Pitch Perfect), and Judah Lewis (Demolition). It's not a talentless bunch of filmmakers by any stretch of the imagination, though I do think the actors were chosen as much for how they look as their actual acting abilities in this movie.
Still, it looks like it could be a lot of fun, even if it offers up nothing more than a healthy distraction than anything deep and meaningful. For Friday the 13th viewing, it's probably just right. There is nothing wrong with a healthy dose of fun and laughter amidst all of that shirtlessness and gore. In fact, some will probably watch it just for the former.
The Babysitter is out on Netflix next week Friday the 13th October.
Last Updated: October 5, 2017