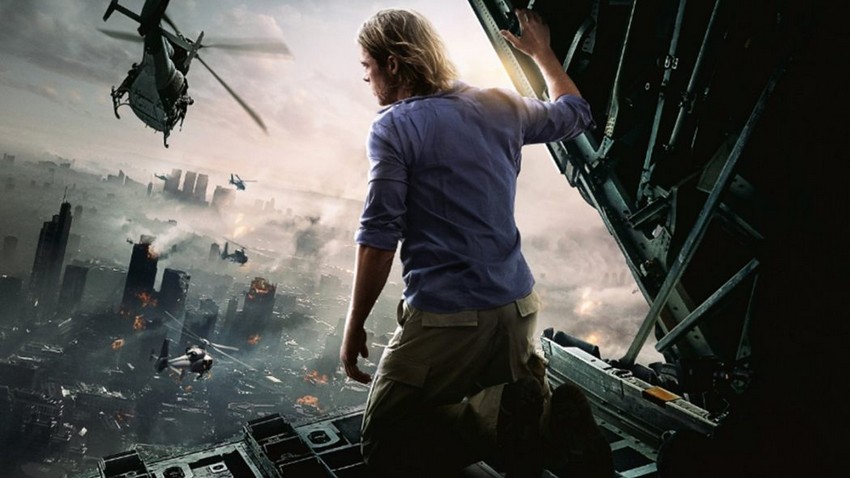 The whole schtick for zombies is that they don't die. Unfortunately for the long-gestating World War Z sequel, it appears that it's not as resilient as it's subject matter as a report from CBR claims that Paramount has now pulled the plug on the followup. The sequel had been stuck in production hell for a number of years with a couple of directors attached and then bailing on the project before original star/producer Brad Pitt managed to convince David Fincher (who we worked with on Se7en) to take the helm. But not even an acclaimed two-time Oscar nominee filmmaker could keep this one alive.
When World War Z released back in 2013, it gave Pitt the largest opening weekend of his entire career and eventually went on to gross $540 million worldwide. That sounds like a success, but the reality was very different. Paramount's feature film adaptation of Max Brook's acclaimed post-apocalyptic zombie novel was one of the most infamously messy productions in modern Hollywood history. It got greenlit off the strength of J. Michael Straczynski's script, only for that script to get tossed out and a new screenplay written that differed so far from the source material that the only aspect that really survived was the name.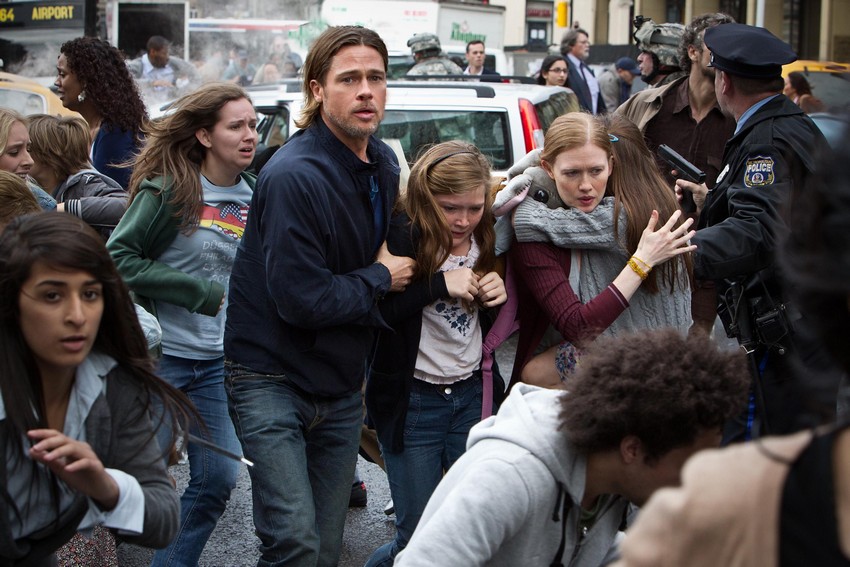 Director Marc Forster (Quantum of Solace), who had been personally picked by Pitt despite having never helmed a production of this size, reportedly also lost control of the film to the point where rumours still swirl that Pitt and other studio execs had to step in and direct/edit the film themselves. Then there came the reshoots. Paramount execs and test audiences apparently disliked Forster's original cut of the film enough that a revolving door of writers was brought in to punch up about a third of the film and practically the film's entire third act was reshot.
What all of this amounted to was a bloated budget with various reports pegging the final price tag anywhere from $190-240 million. Factor in the film's advertising campaign, and suddenly the profit margin on that $540 million shrinks significantly. Because of all this Paramount was insisting on keeping a potential sequel as tight-fisted as possible. Fincher reportedly did propose a plan that would come in way cheaper than the original, but this was still not enough for Paramount. As pointed out in CBR's report, Paramount releases far fewer big tentpole productions than other major Hollywood studios and with them focusing on two new Mission: Impossible sequels, it makes sense for the studio to rather just cut its losses now on World War Z.
Lack of fidelity to the source material aside, I thought the first film was fine. Some solid thrills but nothing too special. However, I am a gigantic David Fincher fanboy, so I was kind of excited to see what he could do with this franchise. How do you feel about this?
Last Updated: February 8, 2019