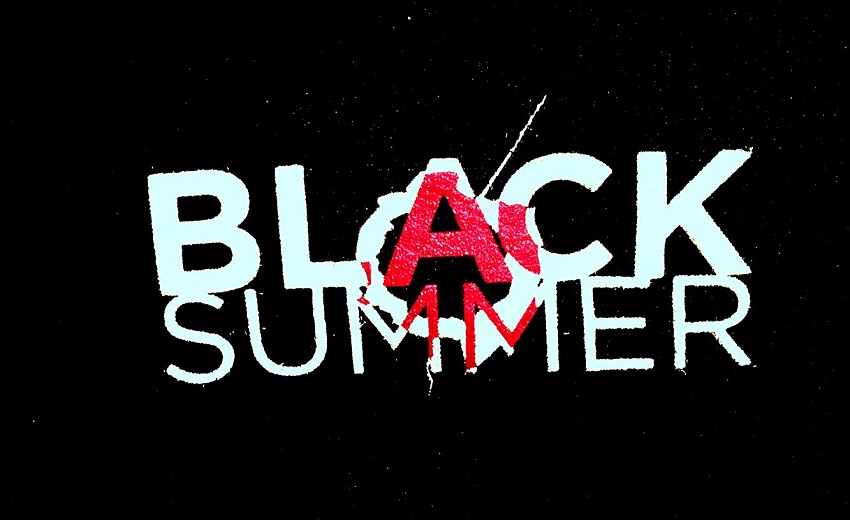 You can't keep a good zombie down, or a bad zombie or now that I think about it any zombie really – that's the point I guess. Netflix is jumping into the zombie genre with their upcoming series Black Summer. It's created by Karl Schaefer and John Hyams, and produced by The Asylum (the low-budget, schlock-horror production company), respectively the co-creator, regular director, and production company behind Syfy's recently-cancelled zombie series Z Nation.
The official plot synopsis is as follows:
Set in the dark, early days of a zombie apocalypse, BLACK SUMMER stars Jaime King [Heart of Dixie] as Rose, a mother torn from her daughter who embarks upon a harrowing journey to find her. Thrust alongside a small group of American refugees, these complete strangers must find the strength they need to fight their way back to loved ones. But in order for Rose and her team to brave this hostile new world, they will need to make brutal decisions to contend with zombies – and each other.
Let's take a look:
While watching the trailer I thought this looked like a cross between The Walking Dead spinoff, Fear the Walking Dead, and Z Nation, and I was damn close to the mark because it's a prequel series to Z Nation (which is available on Netflix right now in case you were wondering).
As such I wouldn't expect too much in the way of a production budget, although this wasn't too bad and doesn't appear obviously cheap. There's also nothing glaringly obvious about the directing, cast, or their performances based on this brief look – it all seems perfectly competent. The only thing giving me pause is the plot because that's not bringing anything groundbreaking to the table. This ground has been well-trodden by countless zombie and vampire movies and TV series over the years.
If you enjoy mindless zombie stuff go ahead and give this a try, otherwise I wouldn't bother. What do you think?
Black Summer's eight-episode-long first season will premiere on Netflix on 11 April. It also stars Justin Chu Cary, Kelsey Flower, Gwynyth Walsh, Christine Lee, Mustafa Alabssi, Erika Hau, and Sal Velez Jr.
Last Updated: March 19, 2019