Movies about making movies tend to be smug navel-gazing most of the time, which makes them inaccessible at best, and off-putting at worst. Fortunately that isn't the case with British comedy drama, Their Finest – out this month on DVD. Although it's about a band of filmmakers shooting a morale-boosting movie during World War II, Their Finest should be considered a poignant, highly likeable effort in the tradition of Four Weddings and a Funeral, and Love Actually.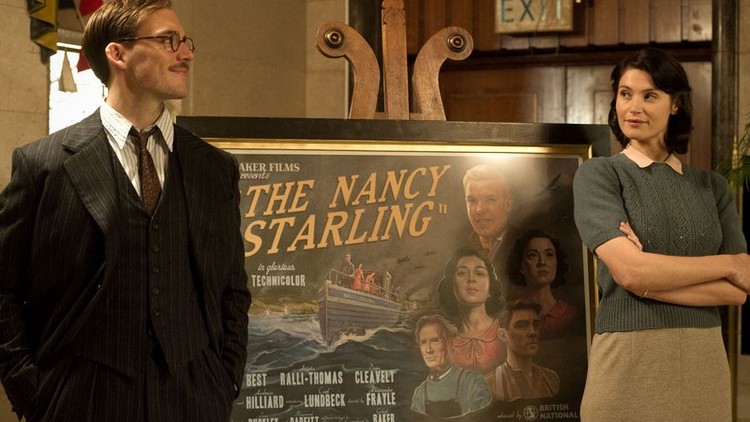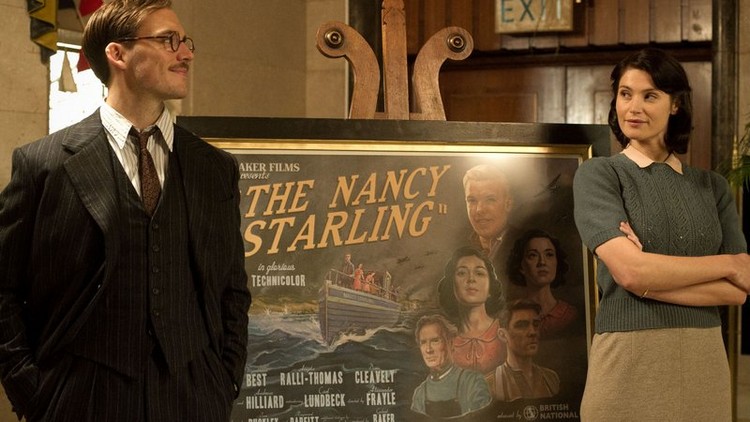 Set in 1940, at the height of the London Blitz, Their Finest focuses primarily on Catrin Cole (Gemma Arterton), who jumps from secretary to copywriter to screenwriter because of men's absence during the War. Catrin is recruited by the Ministry of Information to bring a convincing women's voice to its propaganda films. This brings her into conflict with condescending fellow writer Tom Buckley (Sam Claflin), but the pair are forced to work together when the Ministry commissions a movie based on the inspiring true story of two sisters who joined the Dunkirk rescue efforts.
Based on a novel by Lissa Evans, Their Finest is directed by acclaimed filmmaker Lone Scherfig, probably best known for character-driven comedy dramas like An Education. Scherfig has a tradition of highlighting the acting strengths of her performers, often surprisingly so (as was the case with Rosamund Pike in An Education), and Their Finest is no exception.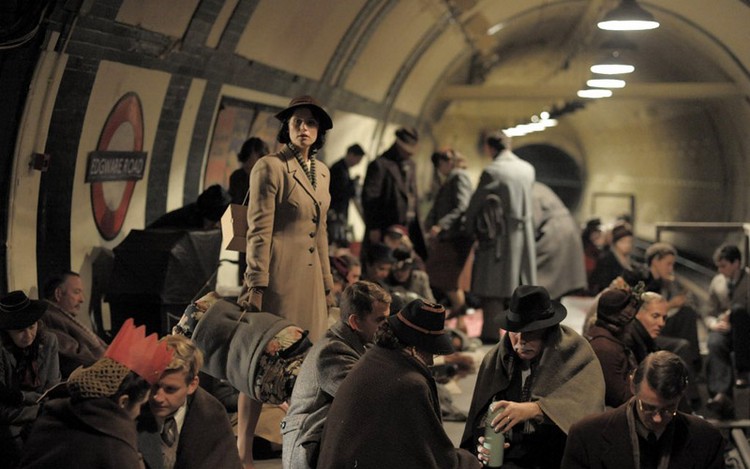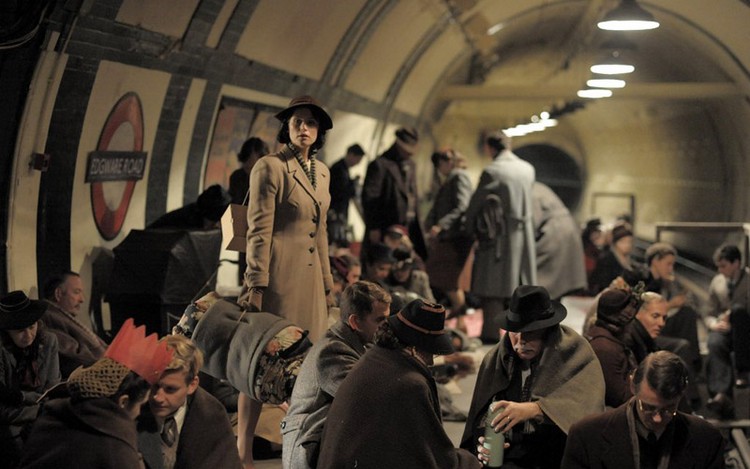 Both Arterton and Claflin have enough style-over-substance blockbuster fare in their filmographies (see Hansel & Gretel: Witch Hunters and Snow White and the Huntsman), to be dismissed as pretty, charismatic leads and not much more. Their Finest blows that misconception out the water. Perhaps it's because their looks have been slightly obscured behind muted, period-appropriate dress and hair styling, but it's their performances you'll remember most here for being natural, likeable and heartfelt.
Their Finest is pedigreed British cinema with an exceptional ensemble cast. Familiar faces include Richard E. Grant, Helen McCrory, Jeremy Irons and Jack Huston. Most importantly, there's Bill Nighy as ageing actor Ambrose Hilliard, who is indignant about making the shift from young male lead to veteran supporting player in Catrin and Tom's film.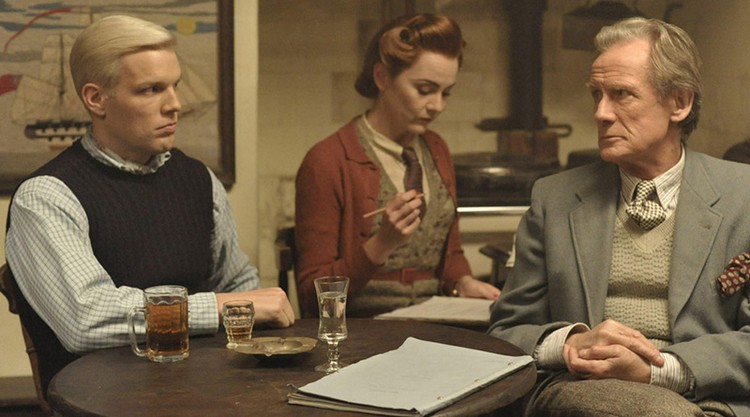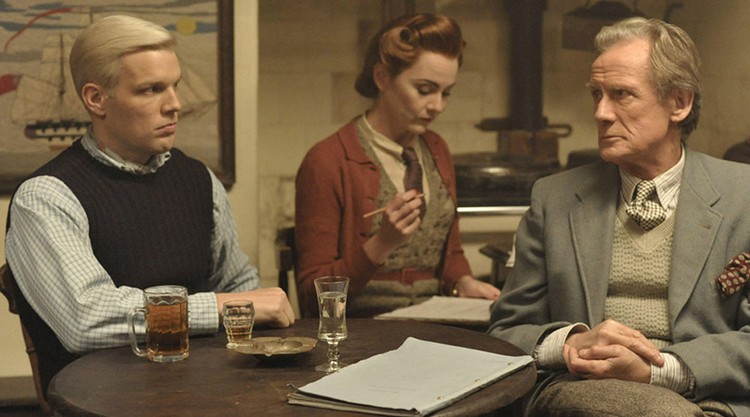 It's probably the presence of Nighy that has caused some reviewers to dub Their Finest, Love Actually: WWII. The similarities are there, especially as Nighy has a close, if prickly, relationship with his agent in both films. In fact, it's worth noting that Ambrose undergoes much the same character progression as Nighy's cynical rock star in the 2003 Christmas release.
Tonally, Love Actually and Their Finest are also quite similar. There's plenty of humour in the new film but, as it's war time, plenty of tragedy too. Be warned: Their Finest has been marketed as a witty, lightweight comedy, but the reality is quite different. The film contains dark surprises for viewers who'll get attached to characters, and lulled into a false sense of security by the film's hitting of certain genre beats.
In the end, Their Finest is feel-good – or, more accurately, feel-something – entertainment of the highest calibre. You may feel cheated if you had certain expectations, but it's still an excellent choice for lovers of British cinema, and people with discerning tastes in comedy drama.
Last Updated: October 31, 2017
Their Finest

Their Finest may tick off some predictable genre requirements, but this mix of British comedy, drama and romance (plus some history) also hides some surprises up its sleeve. Exceptionally well-acted and emotionally engaging, it's as bitter as it is sweet. Ideal DVD viewing for date night on the couch.