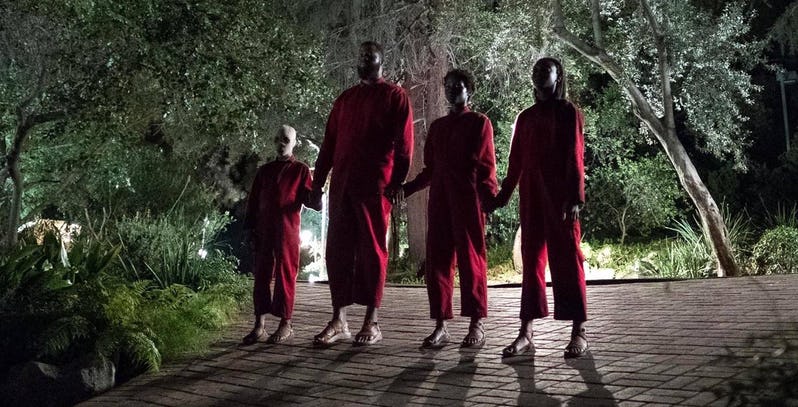 Jordan Peele's next big horror Us is only a month away from release and to ensure the world knows it's coming, we have yet another trailer for the incredibly creepy movie. Whereas Get Out was a breath of fresh air to the genre with a script that was as biting and sharp as it was scary, this time around Peele appears to be going for straight out horror with a movie that is not trying to overwhelm us with thought provoking material. Perhaps a good thing because if it turns out to be anything as scary as the trailers suggest, you will have very little time to worry about anything else beyond the wetness of your seat.
This new international trailer doesn't give us any more clues about the mysterious plot and exactly what we can expect form the movie, but it certainly packs in more of the creepy imagery and madness that has made the first trailers so intriguing and that this is yet another movie to look out for in a very busy release schedule of the next few months. There is also lots of Korean thoughts on what the movie is like. Unfortunately, my ability to translate Korean falls in line with my ability to understand Darryn's decision-making, meaning I can't tell you at all what any of it says. It does look great though.
Us is expected to release on March 22 in the U.S. and stars Lupita Nyong'o, Winston Duke, Evan Alex, and Shahadi Wright as a family haunted by their own doppelgangers. Instead rather than using this as an opportunity to fool bosses and classmates and end up only doing half the work that is needed, these doppelgangers are out to terrorise and kill them. A pity, because having someone do some of your work for you would be a nice.  
Last Updated: February 26, 2019