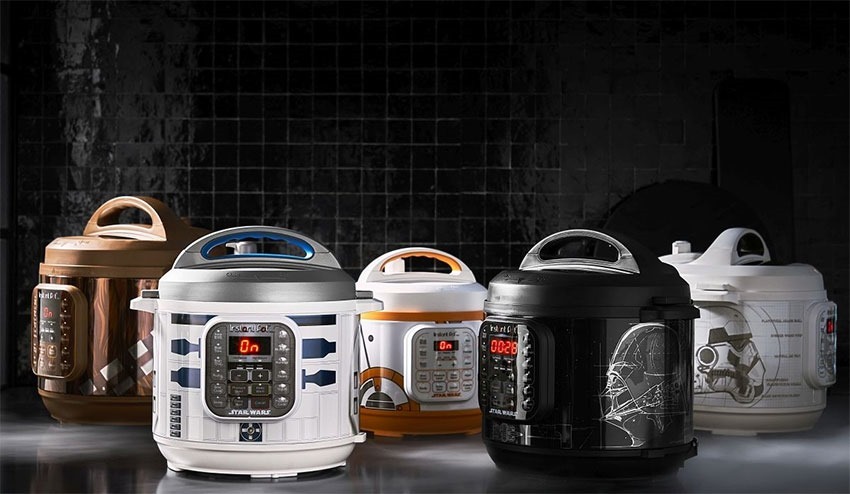 Star Wars properties may get people hyped (and weirdly angry), but as the infinitely better Star Wars parody Spaceballs pointed out, the money's really in the merchandising. And good god, will Disney license the Star Wars property out to just about anybody with money. We recently saw a bunch of incredibly overpriced Star Wars Le Creuset cookware, and now Williams Sonoma – the company behind the famous Instant Pot – is delivering Star Wars themed electronic pressure cookers.
There's a decent range of the things too. The smallest of the Instant Pots is modelled after BB-8. The BB-8 styled Duo Mini 3 Quart (just under 3 litres) costs $79.95 – but like many things they don't ship to SA (the website itself seems to be blocked) and we're not sure if these will even be available locally. There are three versions of the 6 quart model (just over 5.5 Litre) $99.95 version : Darth Vader, R2-D2or Storm Trooper. Lastly, there's a large 8 Quart (7.5 litre) version that's modelled after Chewbacca, complete with a fur paintjob and a bandolier. It costs $119.95.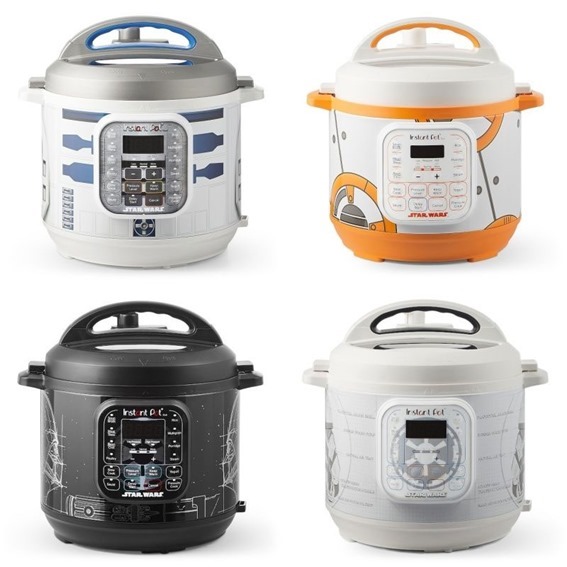 The company also promises fun Star Wars-themed recipes will be included like:
Darth Vader's Beef Stew
BB-8™ Shrimp Pasta
Dark Side Deviled Eggs
R2-D2™ Rotisserie Herb Chicken
Chewie's Chili
Okay then. I'm not exactly a Star Wars fan, but I think these look kinda cool. That aside, I would recommend an electric pressure cooker – like the Instant Pot – to anybody who cooks. I use mine just about daily, for all sorts of things. They take a lot of the fuss and time out of making things like stews and curries, and are incredibly versatile beyond that. They're also a lot more efficient than stovetop cooking, so use a lot less electricity.
Last Updated: November 27, 2019