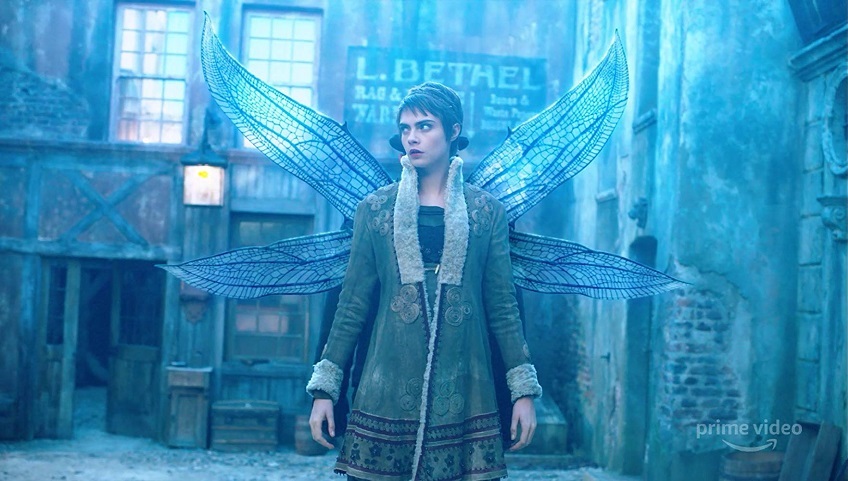 26 July 2019. That's the day Amazon Prime Video released season one of The Boys, and the day people across the world sat up and really started paying attention to them. They've had some good original series flying quietly under the radar for the last few years, but genre content is what really gets eyeballs turning your way these days and The Boys nailed it.
It was a confident first step out of the shadows, and their second step is the upcoming Victorian-style urban fantasy series Carnival Row which sees humans and supernatural creatures living together in an uneasy peace that's disrupted by a serial killer targeting the supernatural.
The show is headlined by Orlando Bloom (The Lord of the Rings, Pirates of the Caribbean) and Cara Delevingne (Suicide Squad, Valerian and the City of a Thousand Planets), and was created by René Echevarria (whose CV includes Star Trek: The Next Generation, Star Trek: Deep Space Nine, The 4400, Terra Nova, and more) and Travis Beacham (Pacific Rim) – and is based on a spec script the latter wrote way back in the early 2000s.
The official plot synopsis is as follows:
With a serial killer loose on Carnival Row, and a government that turns a blind eye to the deaths of its lower class citizens, Rycroft Philostrate (Bloom), a war-hardened investigator, is the only person willing to stop the murders and maintain the fragile peace. But when Vignette Stonemoss (Delevingne), a faerie refugee, turns up in the Burgue, she forces Philo to reckon with a past he's tried to forget.
Let's take a look:
This looks far better than I imagined it would, which is impressive considering I'm not a fan of urban fantasy, fairies, or Cara Delevingne's middling acting ability. What stands out straight away is that Amazon wasn't shy when it came to the budget – the locations, makeup, and effects all look suitably gritty and realistic. That grittiness is shown off by some excellent direction, the performances all seem solid, and the trailer dropped enough bread crumbs to make me honestly curious to see the plot unravel.
Consider me impressed, and I'm definitely looking forward to giving this a shot later this month. What do you think?
Carnival Row will premiere its eight-episode-long first season on 30 August. It also stars David Gyasi, Tamzin Merchant, Andrew Gower, Karla Crome, Jared Harris, and Simon McBurney.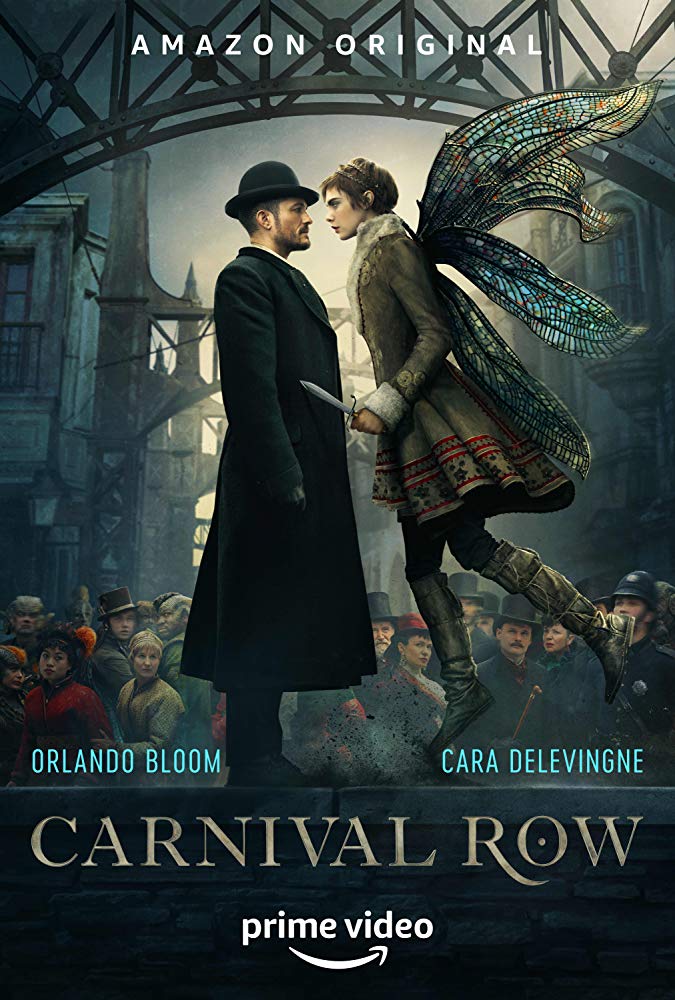 Last Updated: August 7, 2019