I'm going to put this WARNING right on top:
If you're a staunch Christian, and more specifically a Catholic, there's a chance you're not going to like what you're about to see. Despite being a green-band trailer it's also a touch NSFW. So now you've all been warned and it's not my fault if you get upset and/or fired.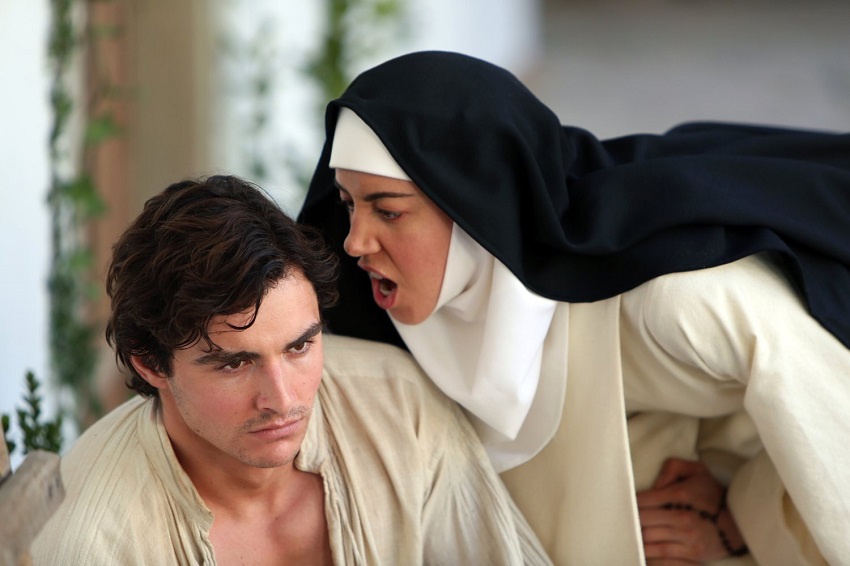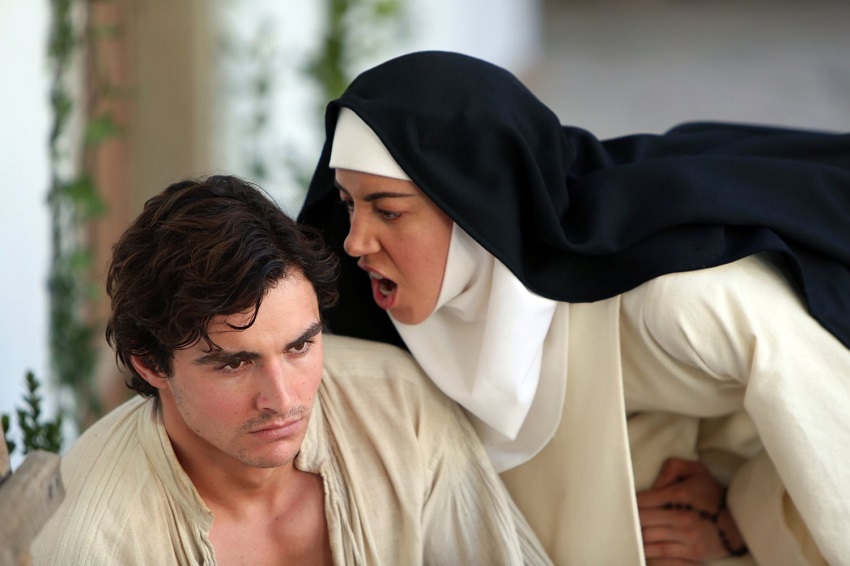 The Little Hours is the upcoming R-rated nunsploitation comedy from writer/director Jeff Baena (Life after Beth). Nunsploitation. I didn't even know that was a thing with a name, and it makes for an interesting read on Wikipedia. Aubrey Plaza (Legion), Alison Brie (Community) and Kate Micucci (Garfunkel and Oates) star as three… unconventional… nuns at a Medieval convent who ardently pursue a handsome new servant.
A fun fact about this movie is that it's not a twisted fantasy from a disturbed mind. Maybe. It's actually based on a tale from a 14th Century collection of novellas called the Decameron by Italian author Giovanni Boccaccio, which is regarded as a masterpiece of early Italian literature and influenced many later authors including the likes of Shakespeare, Chaucer, and Keats among others.
It was written with a style known as a frame story, and the basic premise was that a group of seven women and three men fled Florence during the time of the Black Death to live in a deserted villa for two weeks. While there they each told a story every night, excluding a day for chores and (ironically) the holy day, leading to the 100 stories contained in the collection – of which one forms the basis for this movie.
Anyway that's enough waffle from me, on to the movie. The official plot synopsis is as follows:
Medieval nuns Alessandra (Alison Brie), Fernanda (Aubrey Plaza), and Ginevra (Kate Micucci) lead a simple life in their convent. Their days are spent chafing at monastic routine, spying on one another, and berating the estate's day laborer.

After a particularly vicious insult session drives the peasant away, Father Tommasso (John C. Reilly) brings on new hired hand Massetto (Dave Franco), a virile young servant forced into hiding by his angry lord. Introduced to the sisters as a deaf-mute to discourage temptation, Massetto struggles to maintain his cover as the repressed nunnery erupts in a whirlwind of pansexual horniness, substance abuse, and wicked revelry.
So let's take a look at these nuns getting their satisfaction:
I don't think there's much middle ground here. Either you liked what you just watched or you didn't because, putting aside any potential religious objections, this is not subtle comedy. It's crass, crude, and vulgar, and unabashedly so. I f***king love it!
As we can see director Jeff Baena has pulled together a very talented group of actors for this feature, and they look to be having a lot of fun in a movie that could be tactfully described as… unfiltered.
What do you think?
The Little Hours is due for release in the US on 30 June. Written and directed by Jeff Baena, it stars Alison Brie, Dave Franco, Aubrey Plaza, Kate Micucci, John C. Reilly, Molly Shannon, Fred Armisen, and Nick Offerman.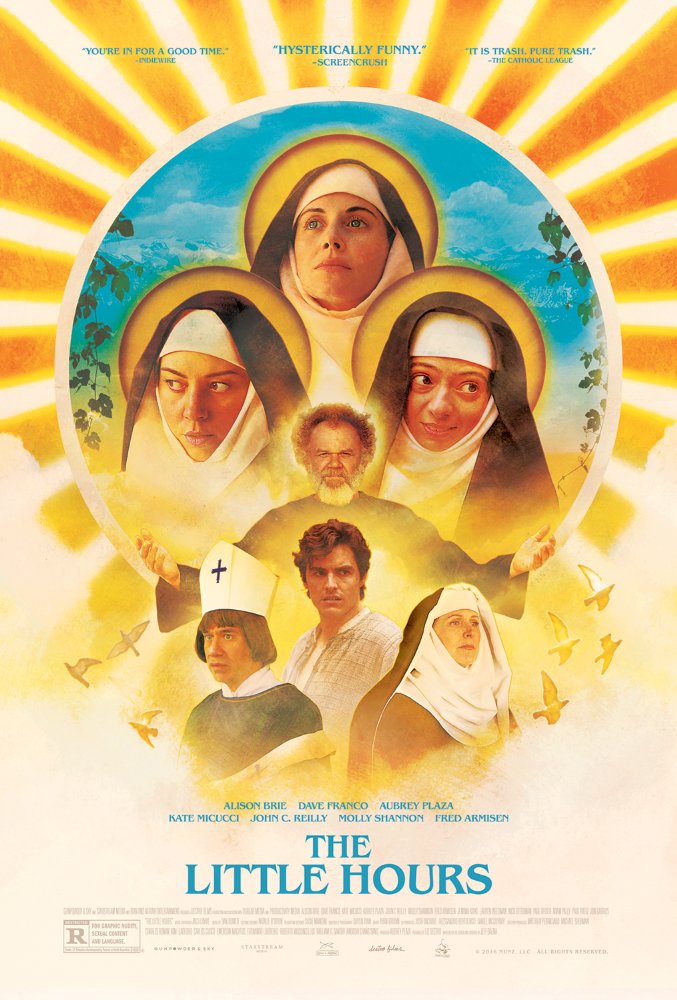 Last Updated: May 31, 2017