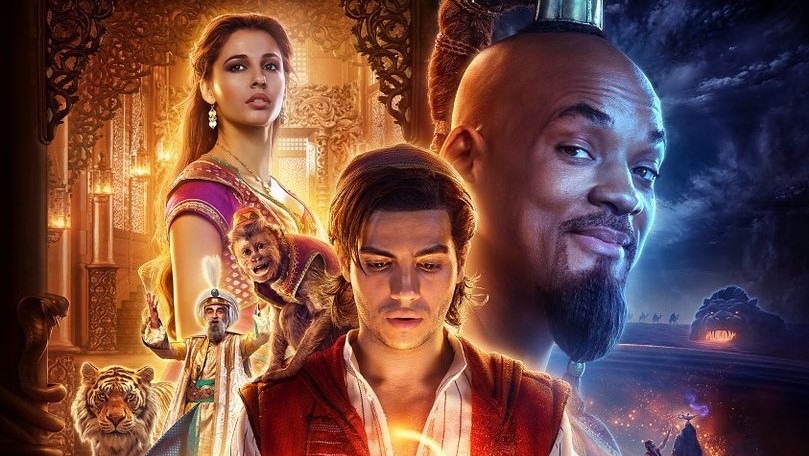 You ain't never had a friend like me! When the original Aladdin film came out so so many years ago, it was another increidble milestone in the animated renaissance that Disney had kicked off with Beauty and the Beast. Scenic, colourful and memorable thanks to Robin Williams injecting plenty of craziness into the blue-blooded Genie that became fast friends with Aladdin of Agrabah, this was one film that stood the test of time.
So much so in fact, that Disney decided to give it the ol' live action remake treatment, tapping Guy Ritchie to make a film to add a little of his British gangster flavour to the project. Even with Will Smith looking like a Pokemon on steroids, there's something about this film tat looks kid of magical. Something that the latest trailer definitely has plenty of. See for yourself, below:
A thrilling and vibrant live-action adaptation of Disney's animated classic, "Aladdin" is the exciting tale of the charming street rat Aladdin, the courageous and self-determined Princess Jasmine and the Genie who may be the key to their future. Directed by Guy Ritchie, who brings his singular flair for fast-paced, visceral action to the fictitious port city of Agrabah, "Aladdin" is written by John August and Ritchie based on Disney's "Aladdin."
And what's a new film trailer without a new poster? Here ya go, although this one is kind of making the age-old mistake of contrasting blue and orange colours in the background:
Aladdin stars Will Smith as the Genie; Mena Massoud as Aladdin; Naomi Scott as Jasmine; Marwan Kenzari as Jafar; Navid Negahban as the Sultan; Nasim Pedrad as Dalia and Billy Magnussen as Prince Anders. You'll get three live action wishes, on May 24.
Last Updated: March 12, 2019