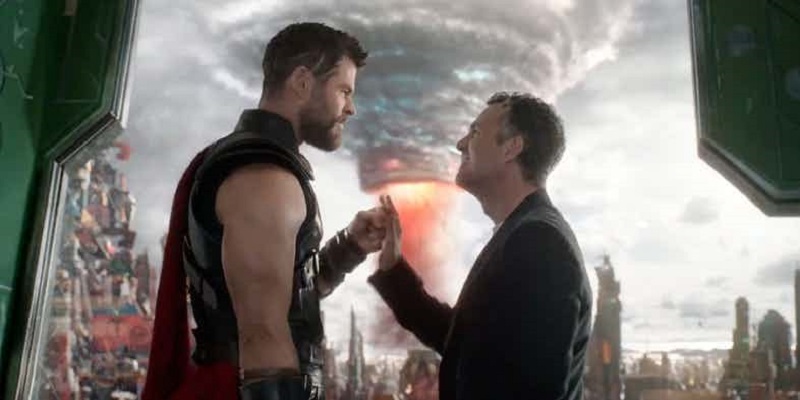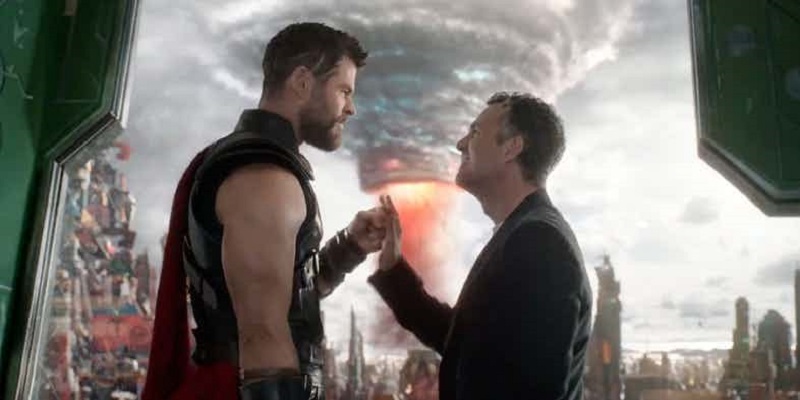 It's almost surprising that despite how many Marvel movies have already been made, they can still release a film each and every time that pleases and delights fans. Their films might be formulaic, but it is a formula which wins, not just with fans but critics too. And based on new reactions that have come out from journalists who have already seen the movie, it looks like Thor: Ragnarok is yet another winner.
Director Taiki Waititi had promised that the third Thor movie would be a lighter and more fun addition to the previous two dramatic versions of the comic book hero, and he appears to have delivered completely on that front. What's more though, critics are not only praising the fun tone of the film but pretty much all the technical aspects as well. While full reviews are currently still embargoed, US film press took to Twitter to share their reactions after a screening yesterday:
#ThorRagnarok is laugh out loud funny from start to finish. Stumbles a bit in the first act, but it triumphs when it gets weird with it.

— Haleigh Foutch (@HaleighFoutch) October 9, 2017
The technical work on this movie is spectacular too. Visuals are stunning & Mark Mothersbaugh's score might be Marvel's best.

— Haleigh Foutch (@HaleighFoutch) October 9, 2017
Thor: Ragnarok is just plain fun. It's hilarious from start to finish with quirky performances & exciting action. Tessa Thompson is the MVP. pic.twitter.com/7GyYG4IZZ5

— Germain Lussier (@GermainLussier) October 9, 2017
Thor Ragnarok is one of the funniest Marvel Studio movies thus far, definitely the best Thor film. Loved Mark Mothersbaugh's score.

— Peter Sciretta (@slashfilm) October 9, 2017
#ThorRagnarok is a ton of fun! Self-contained MCU plot, but character work is awesome, and the adventure a thrill. Best of the Thor movies! pic.twitter.com/tQ8DuCcwxM

— Evil Eric Eisenberg (@eeisenberg) October 9, 2017
#ThorRagnarok is the best Thor movie BUT still think it's really good not awesome. Hemsworth, Hulk & Tessa all great, though. And Goldblum! pic.twitter.com/rY6ItFzdjN

— Jim Voodooda (@JimVejvoda) October 9, 2017
'Thor: Ragnarok' music/soundtrack is fantastic. And some of the visuals are insane. Seeing again as soon as I can. Another @marvel winner. pic.twitter.com/GgCUEiDcmC

— Steven Weintraub (@colliderfrosty) October 9, 2017
'Thor: Ragnarok' has a few surprises I didn't know about. One of them is A-M-A-Z-I-N-G and possibly the funniest scene in any @Marvel movie. pic.twitter.com/NRNFeftHyQ

— Steven Weintraub (@colliderfrosty) October 9, 2017
Also re #ThorRagnarok, pretty pls @Marvel @thorofficial gimme all the GIFs of Cate Blanchett & Tessa Thompson SLAYING their scenes

— Kara Warner (@karawarner) October 9, 2017
#ThorRagnarok is SO much fun I almost can't take it. The best: Thor movie, Cate Blanchett scene stealing, Jeff Goldblum Goldblum-ing.

— Kara Warner (@karawarner) October 9, 2017
After seeing #ThorRagnarok I can say that @chrishemsworth's Thor will become many people's No.1 favorite Avenger. The guy shines in this.

— Conner Schwerdtfeger (@ConnerWS) October 9, 2017
I just saw #ThorRagnarok and Marvel has 100% done it again. Great action, tons of laughs, and some fantastic superhero action.

— Conner Schwerdtfeger (@ConnerWS) October 9, 2017
Btw, #ThorRagnarok is solid MCU fun. Great music, Blanchett is awesome, looks/feels like an 80's video game. Slight, but wholly entertaining

— Scott Mendelson (@ScottMendelson) October 9, 2017
#ThorRagnarok is magnificent. They added so much humor that goes perfect w the action. @TessaThompson_x is Badass @MarkRuffalo is incredible

— Xilla Valentine (@BlogXilla) October 9, 2017
No. 1 @TessaThompson_x is hands down the best part of #ThorRagnarok. She rocks. Hope she's New Avenger someday. Also Cate Blanchett has fun

— Gregory Ellwood (@TheGregoryE) October 9, 2017
#ThorRagnarok: a goofy good time. Easily the funniest non-Guardians MCU flick – EVERYONE in it is funny. Great music (Mothersbaugh), fights.

— David Daniel (@CNNLADavid) October 9, 2017
#ThorRagnarok was an absolute BLAST! Hysterical and seriously kick ass! Also @taikawaititi is a riot!

— Jenna Busch (@JennaBusch) October 9, 2017

What I find particularly refreshing is how Marvel is really working on one of the weaker aspects of their films lately: the musical score. Many Marvel films had pretty indistinct and unmemorable scores and it was only when Doctor Strange released that we started to see more of a focus on crafting something unique. This is a change which I'm definitely excited about, as good scores really do make an incredible difference to a film.
It also appears that some of the new cast of Tessa Thompson, Jeff Goldblum and the movies villain Cate Blanchett all deliver and perhaps even upstage the films main heroes, Thor (Chris Hemsworth), Hulk (Mark Ruffalo) and Loki (Tom Hiddleston).
Not that I ever doubt Marvel would do it again, but I for one am glad that people have so far enjoyed the film. It's worth noting that these are just first reactions and not full reviews from a range of critics, so there is a lot of details likely missing in these reactions. Still, another fun Marvel movie. Yes!
Thor: Ragnarok is scheduled for release on 10 November 2017.
Last Updated: October 10, 2017