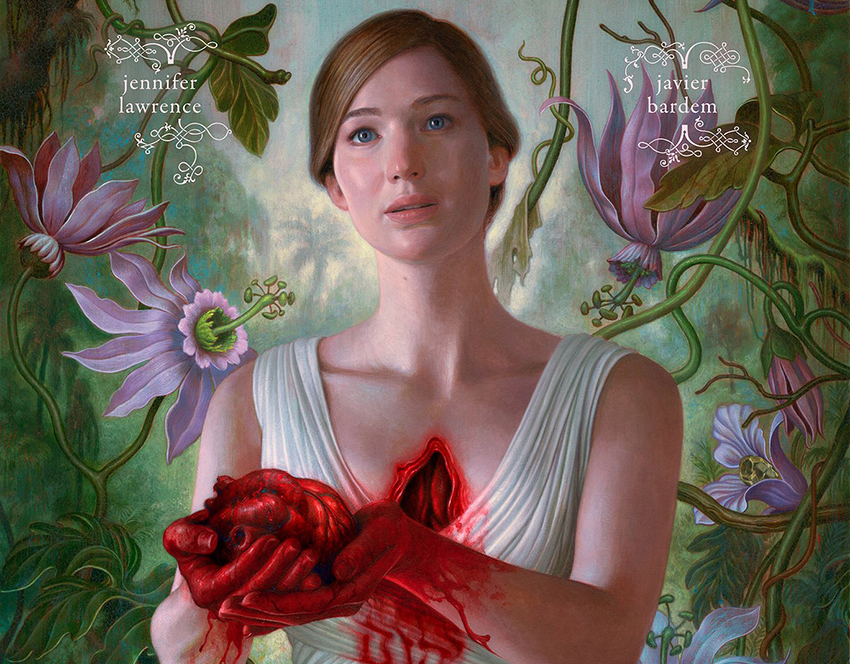 Every now and then film makers come around that seemingly throw the rule book out of the window and make movies that shouldn't work,  yet somehow do. Darren Aronofsky is one such director who has made a career out of directing films like Requiem for a Dream, The Wrestler and Black Swan. They're all films that are perhaps too dark and twisted for the average person, yet have found popularity both with critics and cinema goers alike. Aronofsky did try something a little more mainstream and big budget in his controversial 2014 film Noah, but his new movie, mother! Starring Jennifer Lawrence and Javier Bardem sees the director return to his dark and creepy roots. And remind the world that this is what we love about him.
new #trailer for #mothermovie– this one is my #favorite yet. ty @ParamountPics #JenniferLawrence #JavierBardem #MichellePfeiffer #EdHarris pic.twitter.com/RpBLWnguY1

— darren aronofsky (@DarrenAronofsky) August 15, 2017
This trailer is not much longer than the first teaser trailer we saw, but despite its brevity, it remains frighteningly creepy It doesn't reveal anything more to us on what the film is actually going to be about, which only deepens the intrigue.
The only thing Aronofsky has revealed about mother! is that it has strong elements of Black Swan, which should please many of his fans, considering it's one of his most acclaimed films. mother! also, stars Ed Harris and Michele Pfeiffer as a couple that becomes house guests to Lawrence and Bardem, and something starts to put their relationship to test. It's clear from the trailers though, that there is definitely something psychological and mysterious underfoot.
Here's the official synopsis for mother!:
A couple's relationship is tested when uninvited guests arrive at their home, disrupting their tranquil existence. From filmmaker Darren Aronofsky (Black Swan, Requiem for a Dream), mother! stars Jennifer Lawrence, Javier Bardem, Ed Harris and Michelle Pfeiffer in this riveting psychological thriller about love, devotion and sacrifice.
Last Updated: August 16, 2017