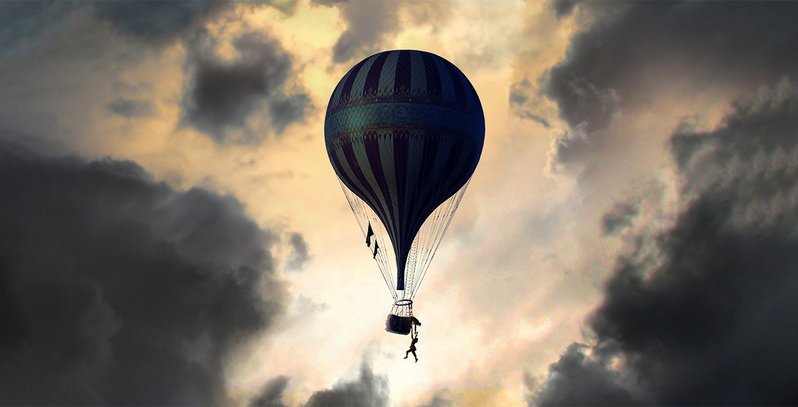 Eddie Redmayne and Felicity jones showed that they have remarkable on-screen chemistry together in the 2014 film, The Theory of Everything in which Redmayne won an Oscar. The pair are back again to showcase their chemistry and talents once more in a new dramatic thriller by Amazon titled The Aeronauts.
Inspired by true events, The Aeronauts follows scientist James Glaisher (Redmayne) and wealthy widow Amelia Wren (Jones) as they board a hot air balloon in an attempt to fly higher than anyone else in history to study the effects of the atmosphere and weather. The story, set in 1862, chronicles the duo's risky endeavour and how their gamble might end up costing them their lives. We've seen a trailer for the film before, but now Amazon has revealed a trailer for the film which showcases some of the more tense action that takes place in their hot-air balloon ride that teases this movie being a lot closer to the likes of sci-fi film Gravity in intensity than the dramatic biopic it first appeared to be:
Even if the story is very exaggerated a little beyond belief here this trailer it showcases a film that looks every bit as intense as the plan to go as high as anyone ever has before should sound. Expect lots of death-defying moments and edge of your seat action amidst all the drama when this film eventually launches on Amazon Prime on December 20th (though will be releasing in US theatres on November 4th)
The Aeronauts is directed by Tom Harper and written by Jack Thorne, from a story that Harper and Thorne collaborated on and also stars Phoebe Fox, Hamish Patel, Vincent Perez, and Annie Reid.
Last Updated: October 28, 2019