If you're a multiple award-winning actor with a string of impressive movies and have proven yourself in the movie world already as a talented actor, what more is there to possibly do? Well, acting in terrible comedies seems to be the order of the day.
Much like we've seen through the careers of Robert de Niro, John Travolta and Nicholas Cage whose careers have descended into running jokes of what bad film they can star in next, it looks like we might get more of the same with the new Ron Shelton comedy Just Getting Started starring Morgan Freeman and Tommy Lee Jones.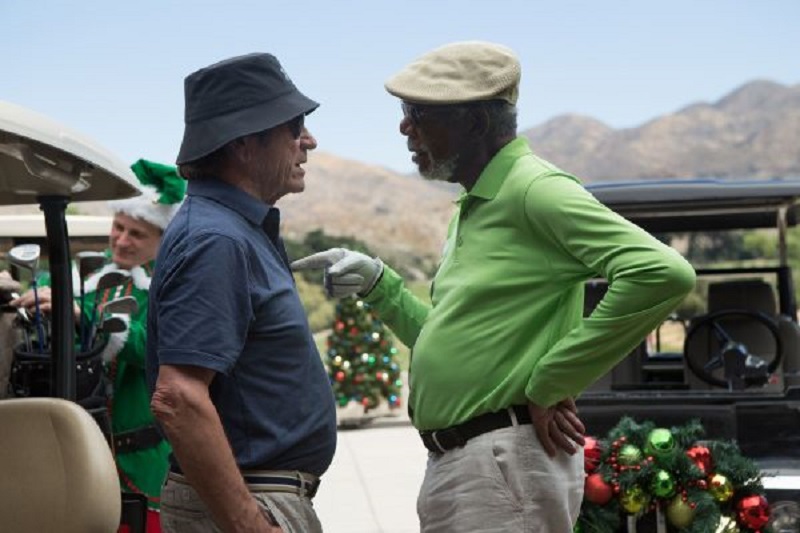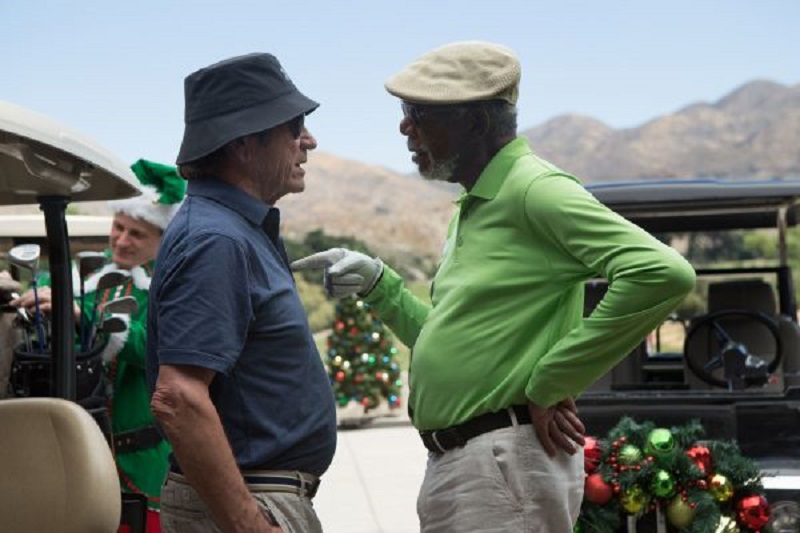 Oscar winners Jones and Freeman may have as many as 9 Oscar nominations between them, but you wouldn't think so based on this new comedy which sees the two trying to win the affections of Rene Russo to prove who is the bigger ladies' man at the Villa Capri. You would think at their age they would be above such things, but I guess the heart of a young man never stops beating. However, the film eventually sees the two stop competing against each other and needing to work together when the past of Freeman's Duke Diver comes back to haunt him.
I've got to give it to both these actors though. As silly as the movie looks, they both at least give full conviction to their roles and aren't afraid to go to great lengths to achieve a laugh. Whether the joke will be on them, in the end, is something we will have to wait and see when the film releases this December.
Alongside the duo and Russo, the film also stars Glenne Headly, Joe Pantoliano, Sheryl Lee Ralph, Elizabeth Ashley, a camel, an assault on Santa, an exploding golf cart and lots and lots of libido.
Last Updated: September 19, 2017