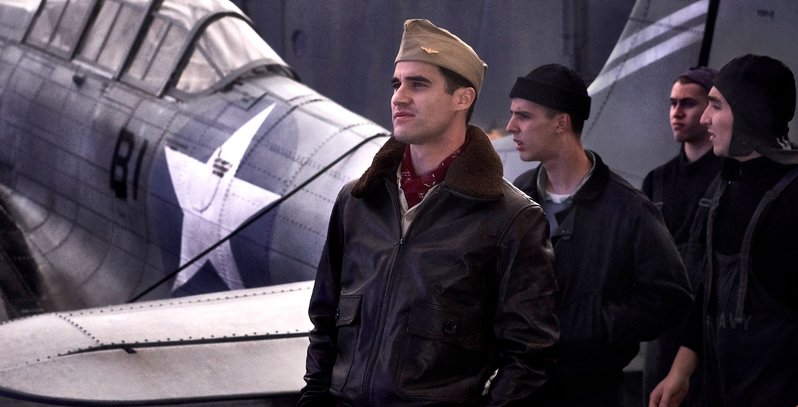 When it comes to World War 2, filmmakers are not short of inspiring stories to bring to the world. The gut-wrenching moments where men are having to watch their friends and fellow soldiers die while they are being overwhelmed by the enemy, the long reconnaissance missions to gain info behind enemy lines and the many horrific days and nights spent fortifying cities in fear of a potential invasion. All slow, intense moments that are unlikely to feature in this upcoming World War 2 movie from Roland Emmerich, Midway.
If you are familiar with the works of Emmerich, the man behind action films like Independence Day and 2012, then you will know that slow intense drama is not his forte while bombs and explosions are where he is at (that and destroying the White House). Which is pretty much what you get from this new trailer for the film (minus destroying the White House this time)
Midway may be based on a true story from the war, but the fact that a battle happened on Midway Island is where the similarities end as this movie focuses on fictional characters and turns the whole event into one massive action scene. Think Michael Bay's Pearl Harbour a supposed to Spielberg's Saving Private Ryan to understand the package you are getting here. Overt US patriotism and flag-waving included.
Not that this is necessarily a bad thing as who doesn't love a dumb action movie from time to time. Emmerich has practically built his career on this premise and I guess when you know where your strengths lie, why change. Aside from bombastic action, the movie does boast a stellar cast featuring Luke Evans, Patrick Wilson, Dennis Quaid, Woody Harrelson, Ed Skrein, Nick Jonas and Aaron Eckhart. That is a fair amount of testosterone that should only add to all the onscreen action.
Midway releases on November 8th.
Last Updated: September 13, 2019