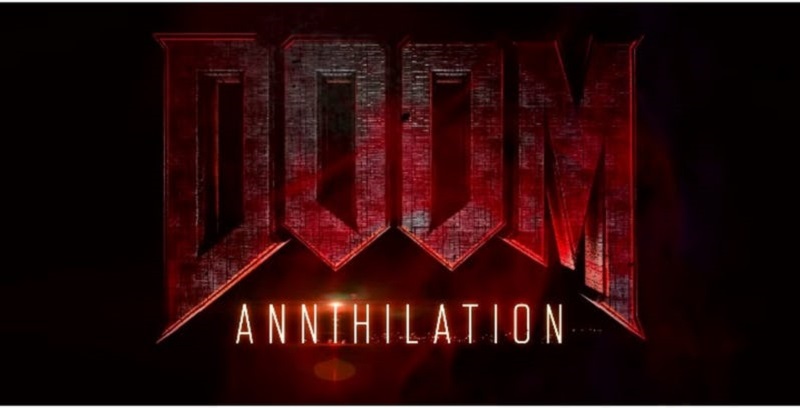 If you thought the 2005 live-action adaptation of Doom starring Dwayne Johnson was bad and were hoping that the new movie in the making, now titled Doom: Annihilation, would be any better, well then I am sorry to disappoint you. The trailer for the movie just dropped and we may already have the contender for worst movie of the year.
Don't believe me? Check it out for yourself below:
There are just so many things wrong about this Doom movie. The visual effects are terrible and feel like they've been pulled out of a bad 90s video game. Perhaps even more depressing considering the movie was actually delayed so that they could improve on the visual effects, so I would hate to imagine how bad it was before this. The little bit of acting and dialogue that you get to see here is equally cheesy, but perhaps worst is that it just doesn't feel like Doom at all. After teasing that the move will try to make up for all the missteps of the previous movie and focus a lot on the Hell sequences, this trailer doesn't' back any of that up and doesn't feel scary at all. Plus, there's no space marine. What is Doom without our beloved space marine?
However, it's not just us that thinks this trailer is bad as the internet is also throwing its vitriol at the trailer, with even Bethesda saying that they want nothing to do with the film. I guess if the producers were hoping the video game company might give them some support in promoting the move can look elsewhere. It seems no one wants to take responsibility for this movie.
Doom: Annihilation is scheduled for a direct to video release in the next few months, though it's not clear if that will still happen or if they will perhaps clean it up it further after all the backlash. Considering it is supposed to be a low budget movie, I doubt they would be willing to spend any more cash on this monstrosity.
That being said, it could easily end up being one of those so bad it's good movies. No, just kidding, it looks just straight up bad.
Last Updated: March 12, 2019