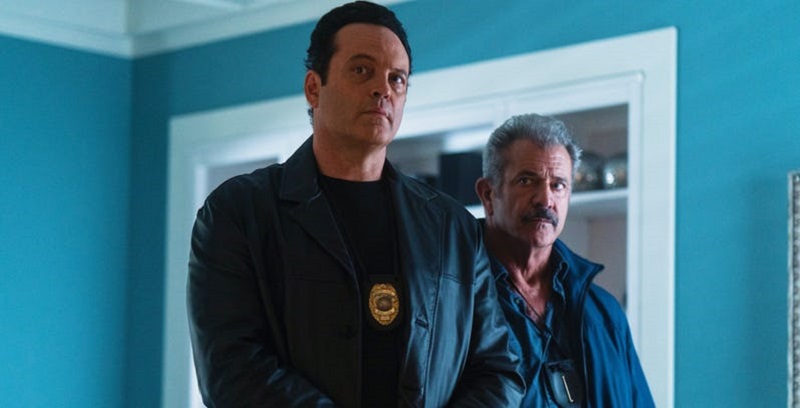 If you had to believe everything you saw in movies, you would expect that at least at one point in time in their careers, cops are routinely suspended for some form of bad behaviour. And that cops do their best detective work while suspended. Perhaps that's what is needed to improve our own local policing and we should just suspend the whole lot to see all the crimes suddenly solved.
The reality though is that if a cop landed up suspended and in need of some extra cash, it might be easier for them to use their skills for other more sinister means to try and earn a decent income. A situation which two very diverse partners, played by Mel Gibson and Vince Vaughn find themselves in after the pair get suspended from duty for their violent methods and decide to earn some proper compensation instead by turning to a life of crime.
Dragged Across Concrete is the latest idea from writer-director S. Craig Zahler (Bone Tomahawk, Brawl in Cell Block 99) who has a reputation for making violent and bloody movies. That appears to be no different in this movie, though this time with what appears a large amount of humour and your typical cop bromance thrown in:
The trailer doesn't reveal all of what is going on and its difficult to gauge exactly just what type of movie this will end up being as a result of the trailer. Vaughn and Gibson appear to be a bit of an odd couple in this and it's not clear their chemistry works here based on the little evidence provided. Playing to the usual tropes though, as seen in films like Lethal Weapon series, we see an older, more pessimistic cop, this time played by Gibson in contrast to his Lethal Weapon days with Vaughn playing a more carefree and loud mouthed younger partner who is more willing to take risks.
It's a movie that doesn't appear to offer too much up in originality (or decent 80's music), though could definitely work if Zahler gets his balance of action and comedy right and the casts chemistry comes to the fore. Alongside Gibson and Vaugh the film also stars Don Johnson, Jennifer Carpenter, Tory Kittles, Laurie Holden, Fred Melamed, and Michael Jai White and is scheduled for a March 22 release in the US, with plans to bring it to on-demand and streaming services internationally after that.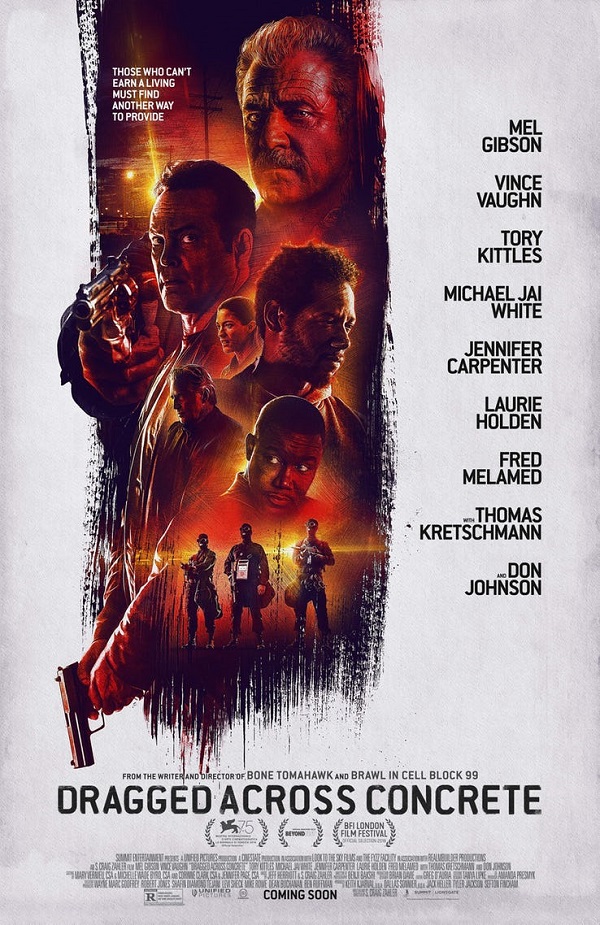 You can read the official synopsis below:
DRAGGED ACROSS CONCRETE follows two police detectives who find themselves suspended when a video of their strong-arm tactics is leaked to the media. With little money and no options, the embittered policemen descend into the criminal underworld and find more than they wanted waiting in the shadows.
Last Updated: February 25, 2019