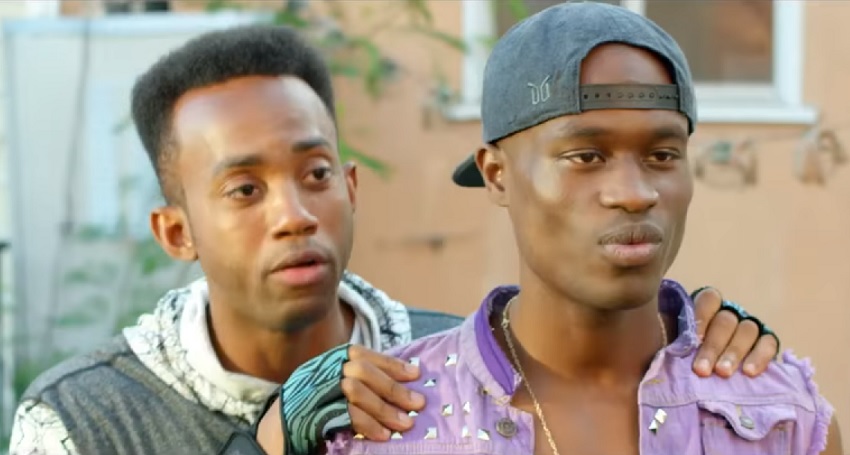 Snake Outta Compton is a genre mash-up that I don't think anyone saw coming, merging Straight Outta Compton – the biographical drama about the rise of rap group N.W.A., Training Day – the crime thriller which saw Denzel Washington earn an Oscar for Best Actor for his portrayal of a corrupt cop, and Anaconda – the giant snake monster feature, into a sci-fi action comedy parodying the whole lot.
A violent neighbourhood conflict between an up-and-coming rap group and local gang leader Alley Jaws (which I assume is an Ali G reference, right down to his gold-plated AK-47) disrupts the science experiment of local science nerd Vurkel (Oh look, a subtle Steve Urkel reference), who was experimenting with a growth ray on his pet snake. The snake escapes and quickly mutates into a giant monster terrorising the city of Compton.
The official plot synopsis is as follows: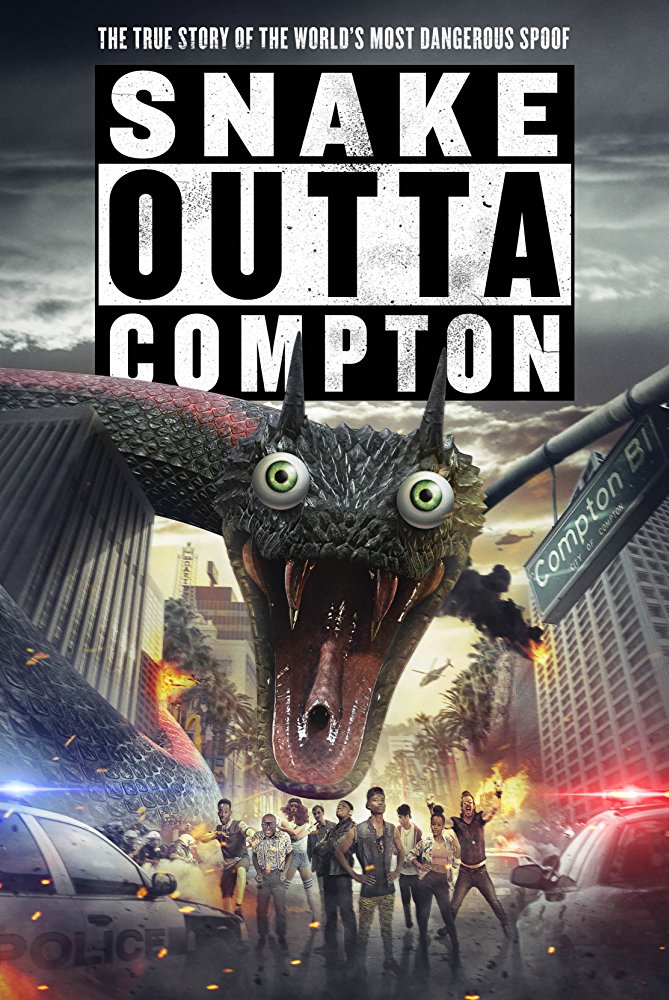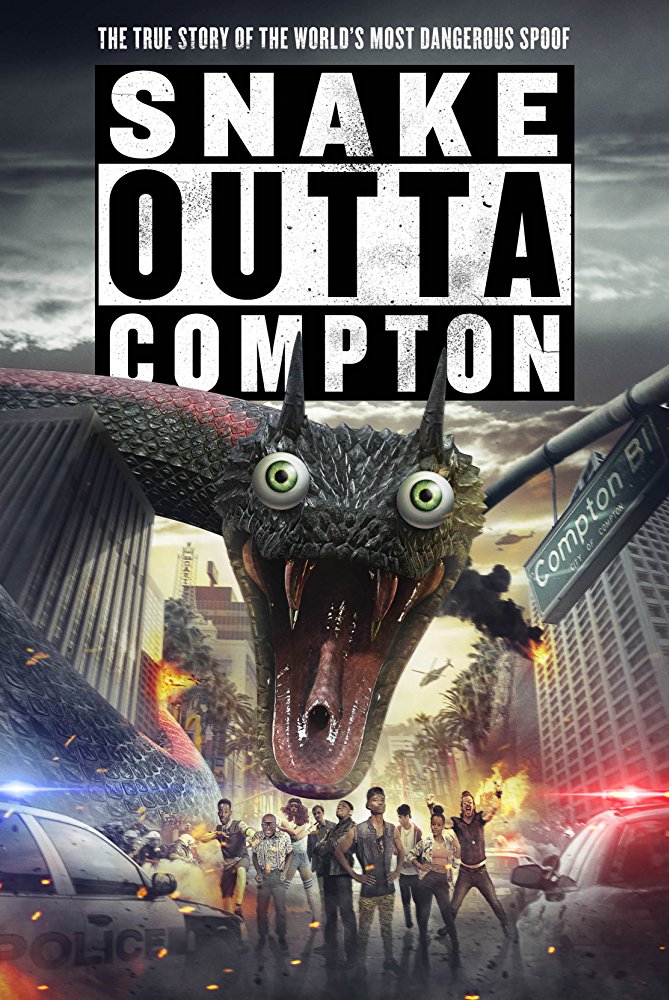 A rap group on the verge of signing their first record deal is the city's only hope in a battle with a giant mutating snake monster.
Let's take a look:
While it's obviously very low budget and features a bunch of unknown actors, that's not what bothers me about Snake Outta Compton. What does is that it's got all the subtlety of a brick, I don't see much in the way of smart humour, and the overacting is dialed up to eleven – with plenty of painful-to-see facial expressions. This is pretty much everything I despise when it comes to a spoof, which in my opinion rely heavily on smarts and understated acting to balance out the inherent silliness and actually be funny.
I imagine this is a movie that was funnier to write and make than it will be to watch – and I won't.
What do you think?
Snake Outta Compton will be shopping around for a release partner at the American Film Market next month, and hoping for a mid-year release in 2018 should that happen. I wouldn't buy it, but I think we can be sure someone will and foist it upon the world. Directed by Hank Braxton (Unnatural, Chemical Peel), it stars Ricky Flowers Jr., Motown Maurice, Donte Essien, Aurelia Michael, Joston Theney, Tarkan Dospil, Arielle Brachfeld, and Eric Paul Erickson.
Last Updated: October 18, 2017