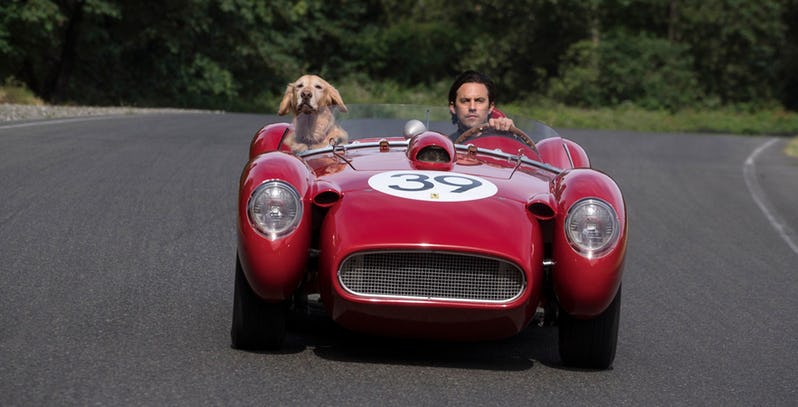 2019 may have just found the perfect movie combination. After all, what is more appealing than a film featuring two things that most guys love – fast cars and dogs? Yes, it may feature your typical love story, but hey, few movies can be perfect.
The Art of Racing in the Rain is a new film written for the screen by Mark Bomback (War for the Planet of the Apes) and directed by Simon Curtis (Goodbye Christopher Robin) that tells yet another in a recent line-up of films where dogs narrate their lives. First, we had Bryce Dallas Howard lend her voice to the canine star of A Dog's Way Home and now Josh Gad will be reprising his four-legged character from A Dog's Purpose in the sequel, A Dog's Journey. This time, it's Kevin Costner who gets to lend his voice to a beloved canine character.
The story, based on a 2008 novel of the same name by Garth Stein, revolves around the story of Denny Swift (Milo Ventimiglia), a wannabe Formula One racer and his relationship with his dog, except only this time it is told from the perspective of his witty canine companion Enzo (Costner). It sounds a little generic, so can its new trailer help it stand out from the other similarly themed movies that have come out? Let's take a look and see:
To be honest this trailer is nothing special and plays out pretty much like all the others. I was hoping the racing car angle would offer something different, but it doesn't appear to be too much other than a side plot to the bigger story which appears to traverse the life span of its canine friend. It's also reminding everyone of Marley and Me, which didn't end well, so prepare for a box of tissues on this one too.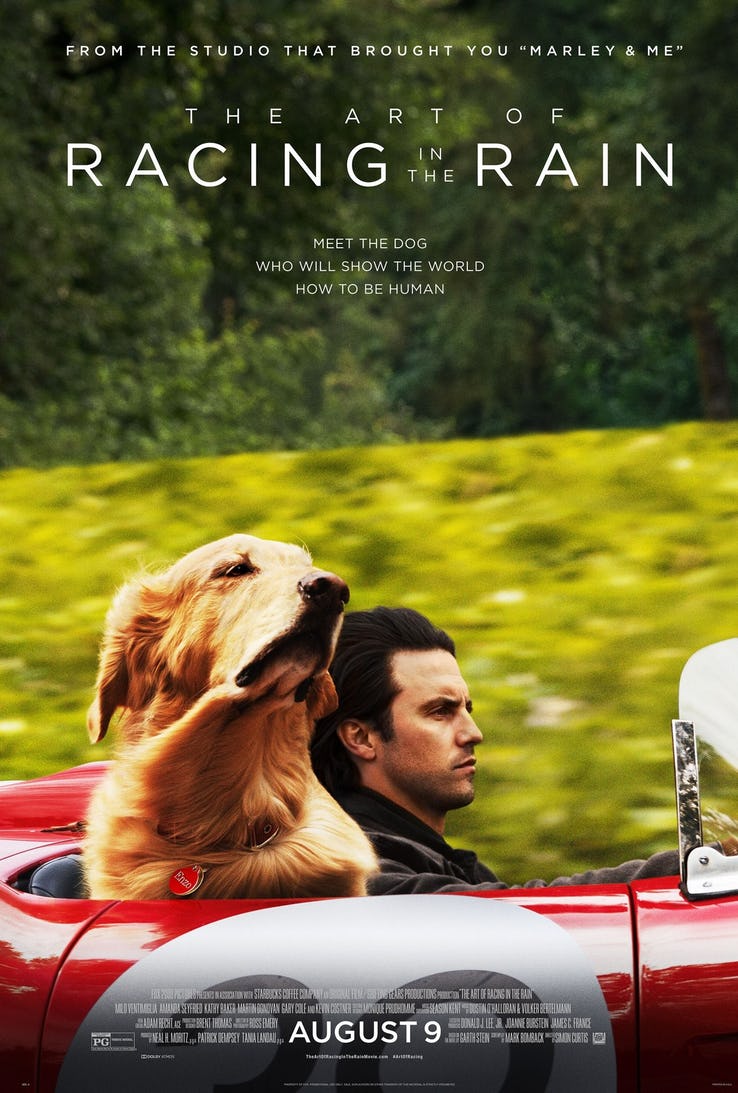 The Art of Racing in the Rain releases on August 9th
Last Updated: May 22, 2019