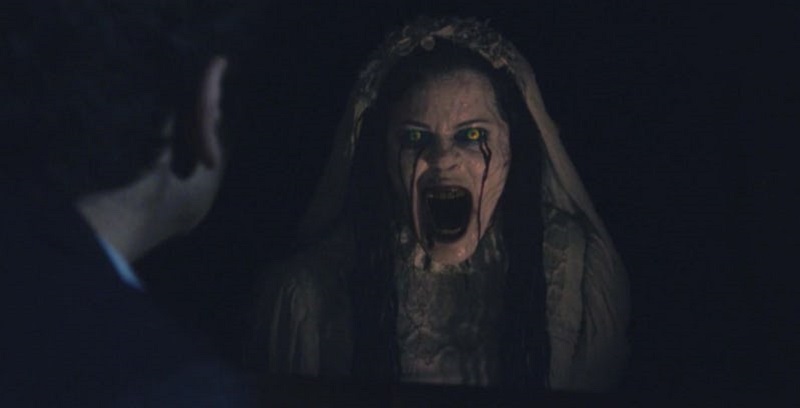 James Wan might have now made himself into a big name director through hit superhero movies Fast and Furious 7 and Aquaman (yes, the former is also a superhero movie), but it's clear that the man's passion still remains in horror, the genre that helped him make his name in the first place. And while he seems to be reserving most of his directing efforts for the bigger projects, he is still attached to a number of other horror projects as a producer where his influence is undeniably rubbing off on others.
After finding success with Saw, Wan went on to create The Conjuring franchise, which also includes movies like Annabelle and The Nun that are all built on the director's remarkable abilities to build up terror. Not to mention jump scares. The Curse of La Llorna is another such movie that will take place in The Conjuring universe that only expands on those elements further, this time through the directing work of Michael Chaves, who Wan also handed over The Conjuring 3 directing duties to, so Wan definitely trusts the guy. Does yet another horror movie in The Conjuring movie work though? Let's take a look:
Got to say that I am not impressed. While the trailer has its creepy moments, the jump scares are far too predictable and there is nothing that stands out from this movie from the other films in the genre. And for a genre that is filled with bad movies, that's just not good enough.
Set in the '70s, The Curse of La Llorona is written by Mikki Daughtery and Tobias Iaconis and revolves around a social worker (Linda Cardellini) whose children are targeted by an infamous spectre known as La Llorona. The movie also stats Tony Amendola a disillusioned priest who tries to help the family escape the clutches of La Llorna.
The Curse of La Llorna is scheduled for release in the US on April 19th 2019.
Last Updated: February 12, 2019