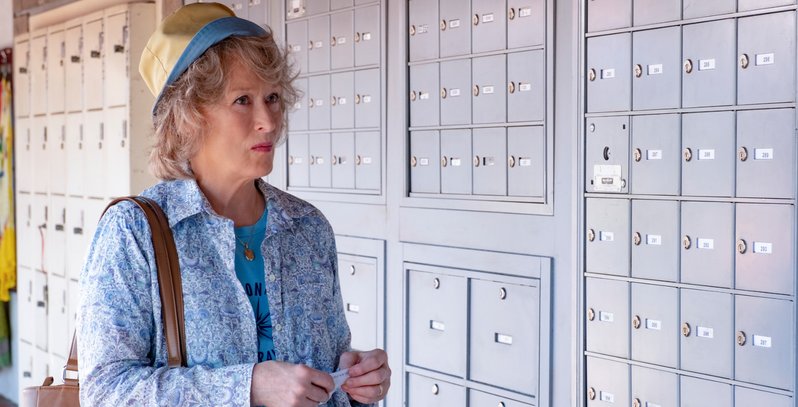 The longer you live on earth, the more humanity disappoints you. Just when you think people couldn't get any more corrupt or despicable, someone somewhere, most often in a high-powered position, finds a way of proving correct the phrase that power corrupts and you are left feeling sick in your mouth at where we are headed as a species. Thankfully there are escapist things like movies to take our minds off of these horrible events. Or, in the case of Steven Soderbergh's The Laundromat, remind us once again why we hate things so much.
The Laundromat uncovers the story of the Panama Paper incident, which uncovered a number of shady financial activities worldwide, such as money laundering and offshore accounts that showcased just how much rich people were prepared to do to keep their money. And that much includes everything from bankrupting others to possibly murder.
Filmed in a manner similar to Adam McKay's The Big Short, the Laundromat looks to uncover the horrific uncovering of the Panama Papers in perhaps the only way that you can without wanting to haemorrhage yourself – through parody and plenty of fourth-wall-breaking to explain the technicalities along the way. The film rightly looks to take the mickey out of the lawyers responsible for all the dodgy deals and swindling, while sympathising with those affected by their wave of crime.
Considering Soderbergh's background in making superb heist movies, I can think of no one better than him in bringing a story about arguably the biggest financial heist in history and even if you think this story about legal tactics and courtroom drama could be boring, he brings that same frantic style and quick-paced editing into this film to make it an incredibly fun ride too.
Based on a script by Soderbergh's frequent collaborator Scott Z. Burns, this film features one of the best casts of the year in Meryl Streep, Gary Oldman, Antonio Banderas, Jeffrey Wright, Robert Patrick, David Schwimmer and Sharon Stone. Expect this to be a big movie when award season comes around and yet another critical hit for Netflix who will be releasing this to the wider public after taking it to several film festivals on October 18th.
Last Updated: August 30, 2019