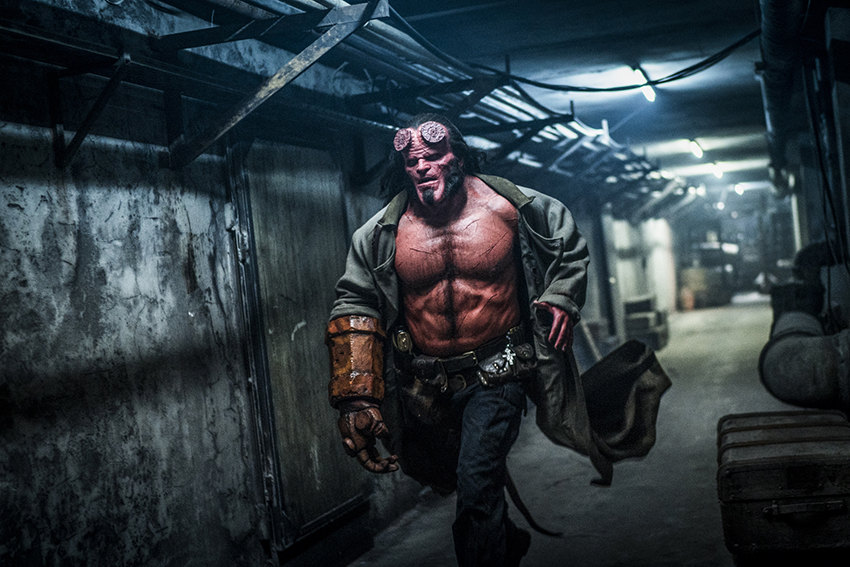 As the old saying goes, if you can't beat 'em, release it online officially. Well, something like that, as that's what happened last night when the first trailer for director Neil "The Descent" Marshall's cinematic reboot of Mike Mignola's iconic comic book Hellboy leaked online. The trailer was originally scheduled to drop much later today, but with an unauthorized copy already out in the wild, Lionsgate decided to just push up the official release. And it's a damned good thing they did because this looks like a hell of a great time!
Mignola's comic book about a monster hunting monsters was famously first brought to the screen in a pair of movies from director Guillermo Del Toro and actor Ron Perlman. Both films rapidly attained cult status and fans clamouring for a closing chapter on the trilogy were disappointed to find it wouldn't happen. Those same fans will probably be grinning ear-to-ear once they see what Marshall has cooked up though, with Stranger Things' David Harbour now taking on the role of the crimson devil-turned-hero. That's not the only new aspect about the upcoming film though as Marshall is going for a much more wisecracking/action-packed take than Del Toro's more reverent approach, while also upping the action to R-rated.
Both of those elements are very evident in the first trailer which boasts some fantastically pithy lines from Harbour alongside some seriously gruesome headshots. Oh and Milla Jovovich as Nimue the Blood Queen! And it works! Well, at least in trailer form, so check it out below to decide for yourself!
Along with the trailer, this week also saw the release of two devilishly good posters – one of which is in motion –  for Hellboy which you can check out below.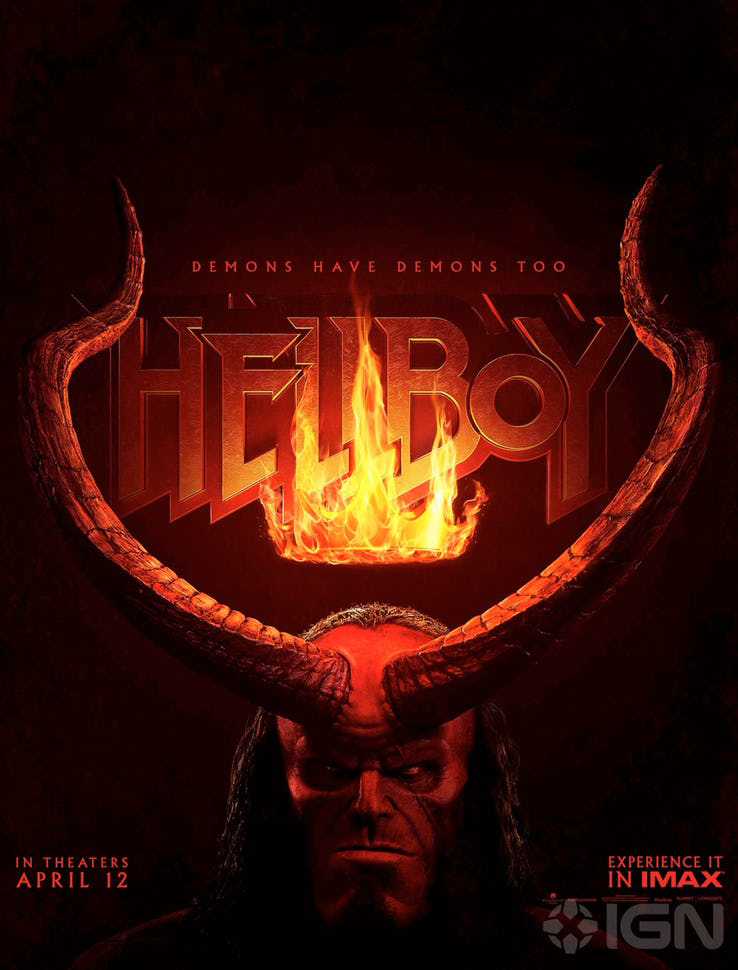 Hellboy also stars Ian McShane as Professor Broom, Sasha Lane as Alice Monaghan, Daniel Dae Kim as Ben Daimio, Penelope Mitchell as Ganeida, and Thomas Hayden Church as Lobster Johnson. It is scheduled for release on 12 April 2019
Last Updated: December 19, 2018