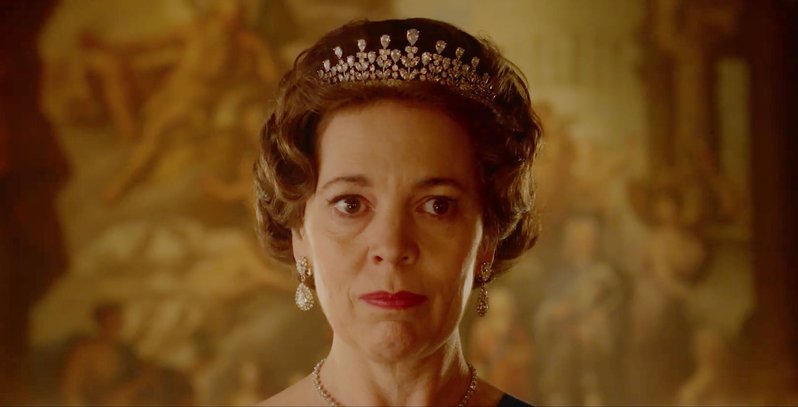 I'm not really interested much in the British monarchy, but I will admit that Netflix's The Crown series has really caught my attention and introduced me to a new side of the royal family that I never got to see. While it hasn't changed my opinion that the royals are completely out of touch with the rest of the peasants, the series does an excellent job in showing their humanity and the challenges that come with wearing the crown and title of Queen of England.
The series also introduced the world to the remarkable talents of Claire Foy who was an absolute embodiment of the young queen in every way. Sadly though, she is one aspect of the series that was removed as because of the series needing to make a jump in the timeline. The older, equally brilliant Olivia Colman has now been cast as Queen Elizabeth and giving us the portrayal of the queen through arguably her toughest period of her reign – with the economy falling apart and her kids becoming adults.
I'll miss Foy, but Colman looks amazing in this, so long live the new queen. It might be an all-new cast, which includes Tobias Menzies replacing the Matt Smith in the role of the Duke of Edinburgh, Helena Bonham Carter as Princess Margaret (previously played by Vanessa Kirby) and Ben Daniels as her husband, Antony Armstrong-Jones, Lord Snowdon, formerly portrayed by Matthew Goode – but it still has the same sense of grandeur and excellence that is worthy of the throne.
It'll up the ante in so far as the drama is concerned, especially with part of that focus no moving onto the (still) heir to the throne Charles (played by Josh O'Connor and his ears) and his tumultuous love life. And yes, that includes everyone's favourite Diana Spencer who is portrayed by Emma Corrin here.
The Crown season 3 will premiere on Netflix on November 17th
Last Updated: October 22, 2019