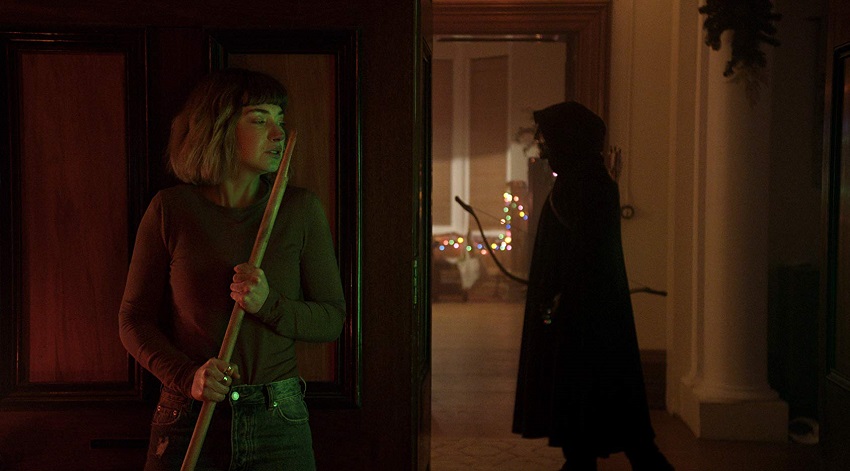 Black Christmas is the latest upcoming horror/thriller from micro-budget producer Blumhouse Productions. If the name sounds familiar to some of you that's because it's a remake of the 1974 cult classic of the same name, and which received an earlier (poorly received) remake in 2006.
It's directed by Sophia Takal (Green), who also co-wrote the script with April Wolfe (making her feature debut), and stars Imogen Poots, Lily Donoghue, Aleyse Shannon, Brittany O'Grady, and the best Robin Hood – Cary Elwes.
The rather lengthy official plot synopsis is as follows:
Just in time for the holidays comes a timely take on a cult horror classic as a campus killer comes to face a formidable group of friends in sisterhood.

Hawthorne College is quieting down for the holidays. But as Riley Stone (Imogen Poots, Green Room) and her Mu Kappa Epsilon sisters—athlete Marty (Lily Donoghue, The CW's Jane the Virgin), rebel Kris (Aleyse Shannon, The CW's Charmed), and foodie Jesse (Brittany O'Grady, Fox's Star)—prepare to deck the halls with a series of seasonal parties, a black-masked stalker begins killing sorority women one by one.

As the body count rises, Riley and her squad start to question whether they can trust any man, including Marty's beta-male boyfriend, Nate (Simon Mead, Same But Different: A True New Zealand Love Story), Riley's new crush Landon (Caleb Eberhardt, Amazon's Mozart in the Jungle) or even esteemed classics instructor Professor Gelson (Cary Elwes).

Whoever the killer is, he's about to discover that this generation's young women aren't about to be anybody's victims.
Let's take a look:
Well doesn't that just spoil pretty much everything – a round of applause for whomever cut this trailer together. That aside, I rather liked what I saw.
This looks like a fun slasher thriller (not horror) that's decently put together. It doesn't break any new ground or seem to have many shocks or surprises in store, but does seem like a good movie to watch when you just want to kick back and watch a bunch of pretty people killing each other.
And who doesn't enjoy that, he said with a bloodthirsty glint in his eye. What do you think? About this movie, specifically. [glares]
Black Christmas is due for release in the US on 13 December, which is coincidentally a Friday.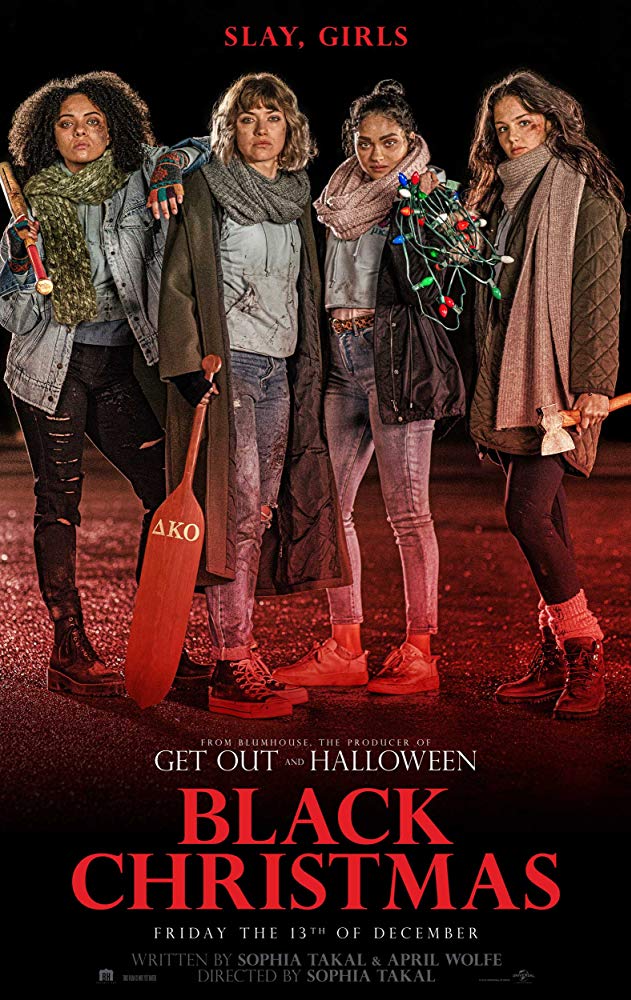 Last Updated: September 6, 2019