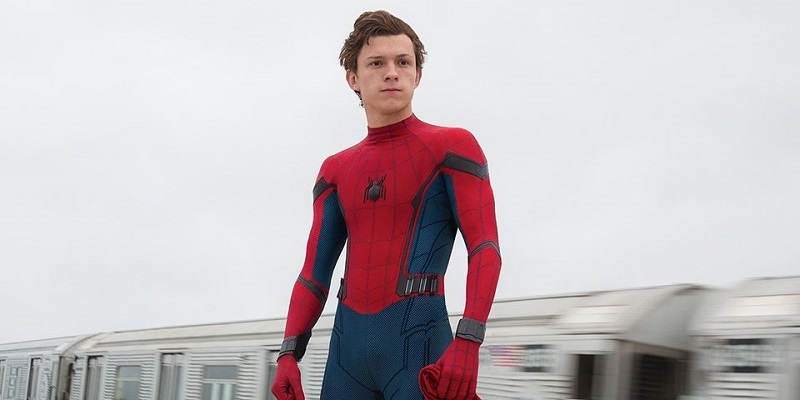 If the saying "Loose lips sink ships" is true, then Tom Holland should never be allowed close to any seafaring vessel. Thanks to a number of past incidents in which he blabbed about things he wasn't supposed to during interviews, much to the chagrin of his Marvel Cinematic Universe co-stars, the Spider-Man actor has built up quite the bad reputation when it comes to spoilers. Hell, he even managed to spoil Jurassic World: Fallen Kingdom to Chris Pratt, despite the fact that Pratt was the star of the movie and Holland had absolutely nothing to do with it.
So yes, a blabbermouth. And it would appear that Marvel is now leaning into Holland's well-known gift of the gab as the actor appeared to "accidentally spoil" the title of the upcoming Spider-Man: Homecoming sequel. I say that he only "appeared to" because based on how the revelation took place, this looks totally intentional as Holland posted an Instagram video from ACE Comic-Con, which he attended in Seattle over the weekend.
In the video, Holland states that he just wanted to apologise to fans as he has no major update about the Spider-Man sequel, but at least all the cast has gotten their scripts and production is getting started. During this, he holds up his iPad, on which he is reading the script, to reveal a cover page with the title Spider-Man: Far From Home. Movie scripts – even digital ones – generally don't have cover pages like this with full logos and title treatments, and even if they did, the way Holland holds the iPad up so clearly and for so long, it simply can't be accidental.
As for the title itself, besides for the play on words (first Homecoming, now Far From Home), it lines up perfectly with what we already know about the sequel and its international flavour. Earlier in the year, Marvel Studios boss Kevin Feige revealed that in the upcoming film "Spidey, of course, will spend some time in New York, but he'll spend some time in other parts of the globe," specifically London. Just what takes Spidey to England – or other parts of Europe – is officially unknown, though there have been reports that it's some form of school trip.
It's also unclear if it's in London that Spider-Man will run into new villain Mysterio – reportedly to be played by Jake Gyllenhaal – but we know that Michael Keaton will also be returning as the villainous Adrian Toomes aka The Vulture. It's strongly believed that the appearance of both villains will be the first steps to finally bringing the Sinister Six to the big screen, though that will more than likely only happen much further down the line.
Spider-Man: Far From Home is scheduled to hit on theatres on July 5, 2019, and is set to be the first movie in the wake of whatever universe changing events will take place in next year's Avengers 4.
Last Updated: June 25, 2018