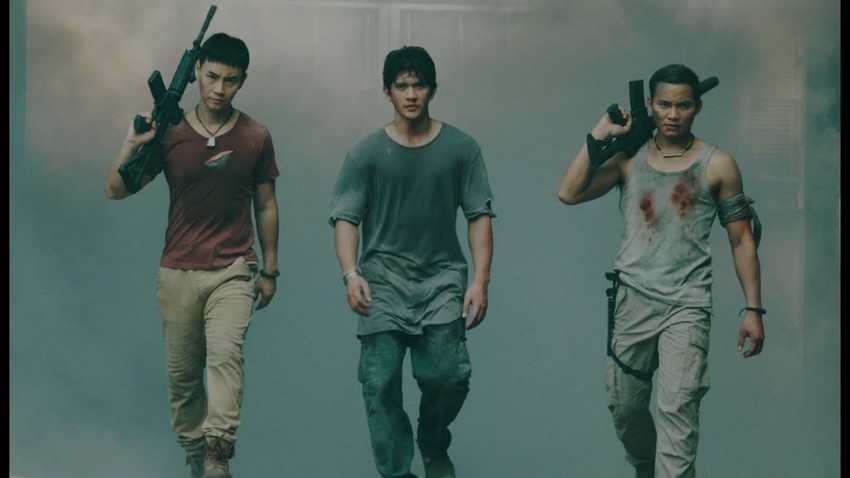 Please note: Triple Threat is most definitely not to be confused with Triple Frontier. That upcoming Netflix action thriller (which we'll write about a bit later) is written by two-time Oscar winner Mark Boal and stars a bunch of acting heavyweights and Oscar winners like Ben Affleck, Oscar Isaac, and Pedro Pascal. I'm not even sure Triple Threat actually has a script outside of "Let's get a whole bunch of guys who are reeeeaaaaaally good at punching and kicking to punch and kick each other." And you know what? I'm so there for it!
That's because the aforementioned punchers/kickers in Triple Threat happen to be the powerhouse team of Tony Jaa (Ong Bak, The Protector), Iko Uwais (The Raid 1 & 2, Headshot), and Tiger Chen (Man of Tai Chi)… Well, at least that's the start of the list of punchers and kickers as director Jesse V Johnson has also pulled in Michael Jai White, Celina Jade, Michael Bisping, Jeeja Yanin, and regular collaborator Scott Adkins. That is an incredible amount of martial arts talent and I can't wait to see them all struggle through badly written B-grade dialogue before unleashing all kinds of A-grade ass whippings on some baddies. And we can get a taste for that right now as a new trailer came flying in over the weekend.
A down-and-out team of mercenaries must take on a group of professional assassins and stop them before they kill their target: a billionaire's daughter intent on bringing down a major crime syndicate. This breakneck thriller teams over half a dozen of the world's biggest action stars for the martial arts event film of the year.
We actually featured the first trailer for Triple Threat all the way back in mid-2017 already. That was back when we made the unfortunate discovery that the film would not be directed by John Wick trilogy's Chad Stahelski, as originally advertised. For some unknown reason, the film then sat on the shelf for a bit as it found an international release date. That's now no longer a problem as distributor Well Go USA has tapped the film for a limited VOD release on 19 March before it gets a wider release on 22 March 2019.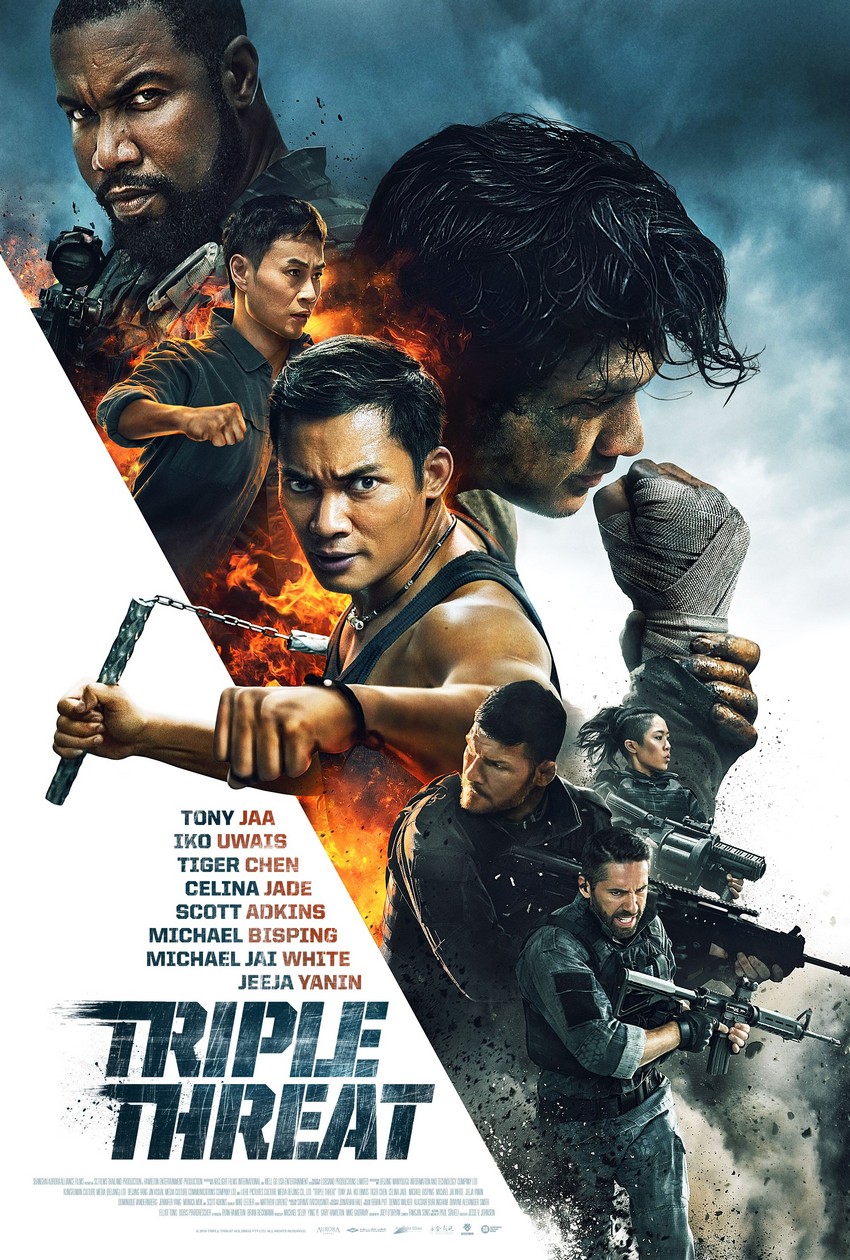 Last Updated: February 18, 2019