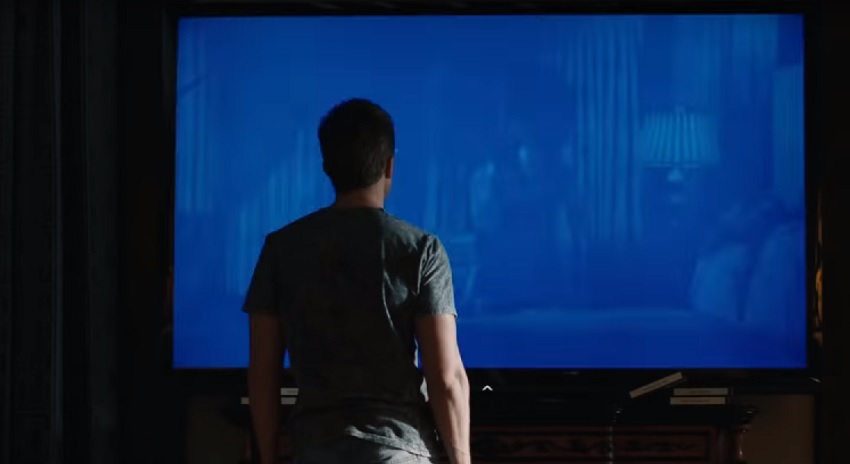 I'm becoming a big fan of Blumhouse Productions' movies, the company behind the Paranormal Activity, Insidious, and The Purge franchises. They specialise in small, low budget horror movies, never spending more than $10 million per feature, which really allows them the ability to take risks with character-driven movies that can go to some unique places. They had a stellar 2017 with movies like The Belko Experiment, Split, and the Oscar-winning horror sensation Get Out.
Delirium, formerly known as Home, is their latest offering – and will probably suffer from being confused with another, less well-received, horror movie bearing the same name. Given the subject matter, I wouldn't be too surprised to find out that was a deliberate choice though.
Anyway, this Delirium stars Topher Grace (Spider-Man 3) as Tom, a young man recently released from a mental institution after being regarded as, if not cured, then at least having been taught how to deal with the visual hallucinations from which he suffers. He moves back home, to the deserted mansion in which he grew up that he inherited from his parents, because that's a healthy environment for someone recently released from a mental institution. He's tasked with living a normal life at home for thirty days to confirm his ability to live on his own, but soon discovers that doing that might not be so simple, as his childhood home holds many secrets.
The plot synopsis is as follows:
A man recently released from a mental institute inherits a mansion after his parents die. After a series of disturbing events, he comes to believe it is haunted.
Let's take a look:
This looks like an excellent psychological horror, although I wasn't completely sold on Topher Grace's performance from this brief look – some of his delivery seemed a bit wooden. That's a small quibble though if the trailer piqued your interest, because the meat of the movie will be in trying to figure out, along with Tom, just what's real and what isn't as he tries to survive his thirty days in the mansion.
I'm also curious to see what he uncovers in the mansion about his father and his childhood, because there definitely is more to it than meets the eye. I'm going to go out on a limb and say his brother isn't real though – I suspect he's an alternate, violent, personality that Tom tries to suppress.
What do you think?
Delirium is available now via VOD services, and will head to DVD at the beginning of next month. Directed by Dennis Iliadis, with the script by Adam Alleca – the same director/writer pairing behind The Last House on the Left, it also stars Genesis Rodriguez, Patricia Clarkson, Callan Mulvey, and Robin Thomas.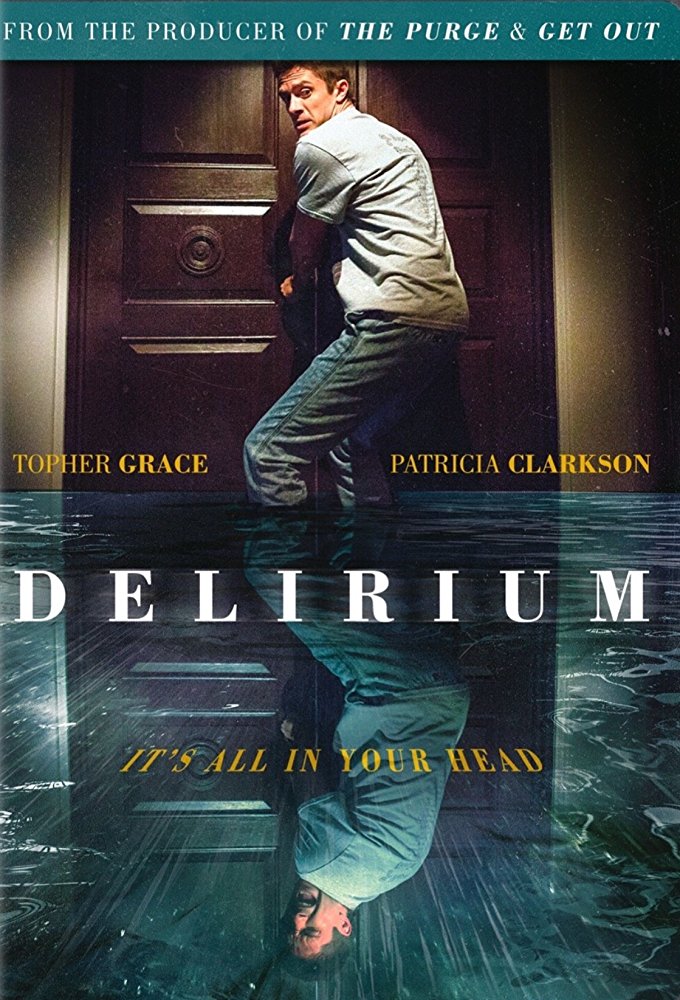 Last Updated: May 29, 2018