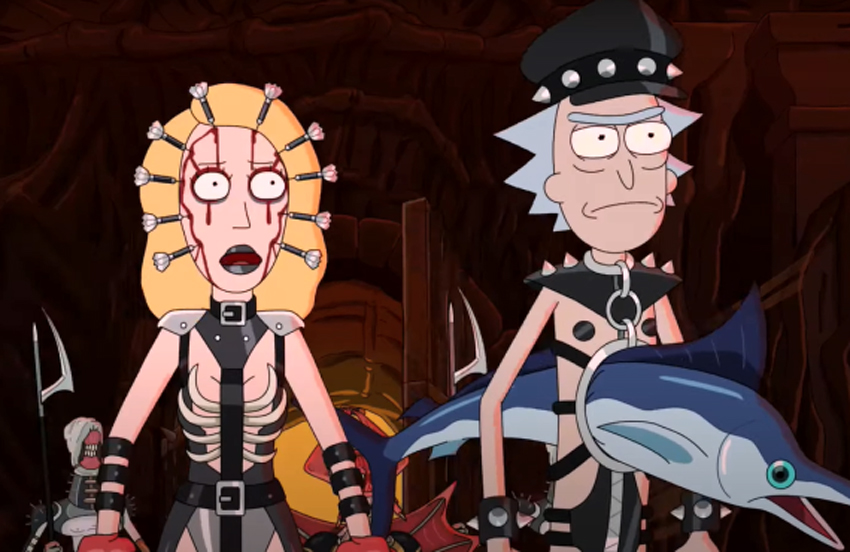 Look, I know that some of you don't care that much for Rick and Morty anymore. Especially since the critically-acclaimed animated series' fanbase turned into a raging horde of neanderthals over a simple McDonalds dipping sauce for nuggets. However, I'm still 100% a mega-fan (without the slobbering idiocy, of course… well, mostly) and thus, I let out a little whoop of joy yesterday when the trailer for the show's upcoming fifth season dropped revealing that we'll be getting more wacky sci-fi adventures with everybody's favourite mad scientist and his nebbish grandson when Rick and Morty returns on Adult Swim on 20 June 2021. If this season follows the same broadcast pattern as before, here in SA we'll be able to watch episodes one week after their release on Netflix.
This marks just over a year since season four of Rick and Morty wrapped up, which is still nothing like the Dark Days we faced with a gap of up to two years between previous seasons. Luckily, creator Dan Harmon has promised we won't be going back to those painful waits anymore as he and co-creator Justin Roiland plotted out a sizeable chunk of story as part of a deal signed for 70 more episodes with season 4's ten episodes being the first of that batch. In fact, Harmon revealed late last year to IndieWire that the COVID-19 pandemic actually allowed them and the animators to seriously focus. The result was that "We're more on schedule than we've ever been", with them being "years ahead" in terms of writing. Harmon has also teased that "There's an episode coming up in Season 5… my Emmy is going to that one".
Just which episode would be that award-worthy? Harmon isn't saying, but based on the crazy hilarious hijinks shown off in the new season 5 trailer (which includes a horny Aquaman rip-off, a Voltron tribute, Rick and Beth in crazy Hellraiser gimp outfits that includes a marlin through his torso, and more!) I can't wait to find out!
Last Updated: March 31, 2021