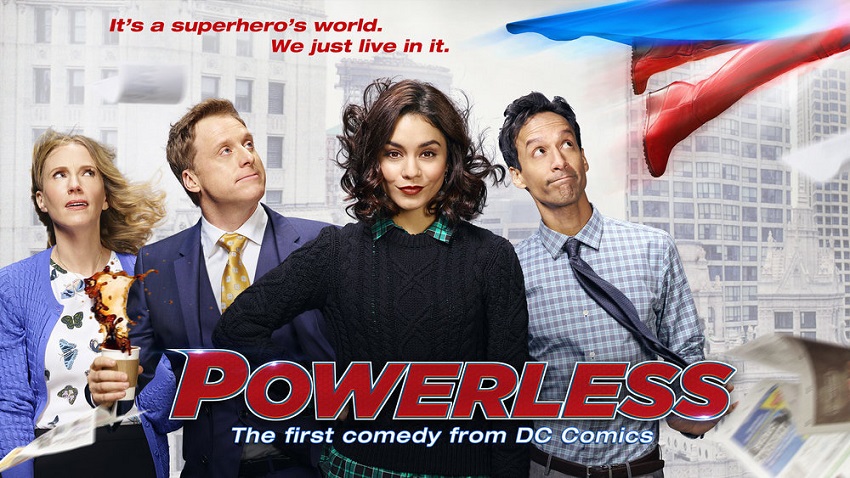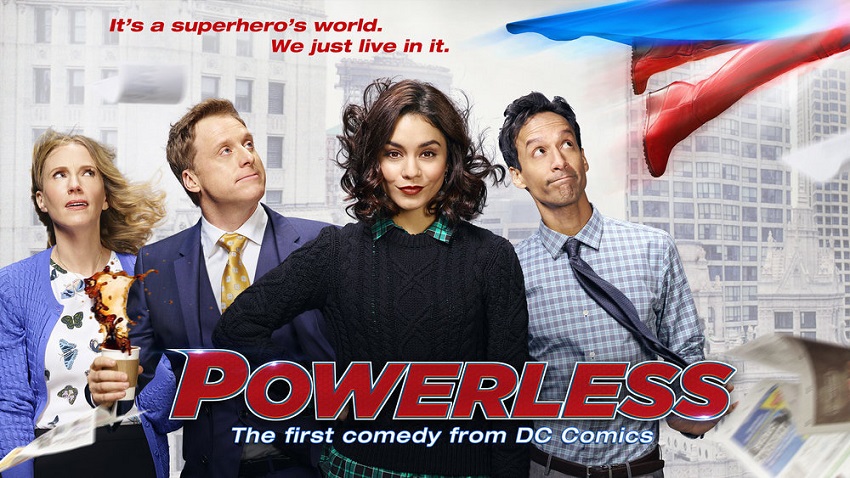 Powerless is the upcoming sitcom from NBC set in the DC Comics universe starring Vanessa Hudgens. It was initially pitched as being based at an insurance company specialising in collateral damage claims from super-powered incidents, while drawing its inspiration from the network's previous comedy powerhouse The Office.
However that's since changed to the show becoming based in a division of Wayne Enterprises, Wayne Security. It's a company specialising in developing products to mitigate damage from superhero battles for ordinary folks – and headed up by Bruce Wayne's cousin Van Wayne, played by the always funny Alan Tudyk.
The official show synopsis is as follows:
NBC's new show Powerless follows Emily Locke [Vanessa Hudgens], who lands her dream job as Director of Research and Development for Wayne Security in Charm City, home to super heroes and villains and citizens fed up with the collateral damage of their constant fighting.
First impressions last, so let's see how good this one is:
That was delightfully absurd, which if you think about it is exactly what living in a world like that would be like. It looks like they took The Office, Better Off Ted and superhero goodness and Hulk-smashed them together. The low-budget CGI also adds to, rather than detracts from, the feel the series is aiming for – which is decidedly non-realistic.
I think this is one "superhero" show that both comic book and non-comic book fans can enjoy – just go with it and don't think too hard. I'm definitely going to check this out once it starts airing… and was that Starro? On TV?!
What do you think?
Powerless is set to begin airing its 10 episode long first season on NBC on 2 February. Created by Ben Queen (Drive, A to Z), it stars Vanessa Hudgens, Danny Pudi, Alan Tudyk, Christina Kirck, Atlin Mitchell and Ron Funches.
Last Updated: January 20, 2017