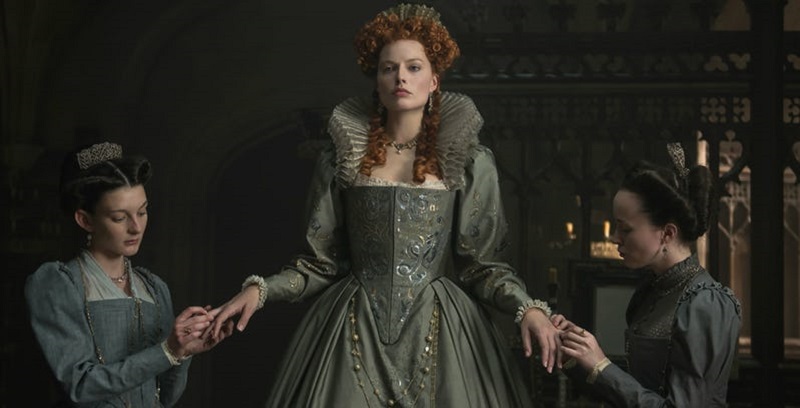 We know that current reigning British monarch Queen Elizabeth today as possibly the most powerful woman in the world. However, there was a time when the throne was not as secure or as far reaching as it is today. We have two feuding queens from the 1500s to thank for that as Mary Stuart, the proclaimed Queen of Scotland and Queen Elizabeth I of England, decided that there can only be one Queen to rule the British Isle. And they say men are mostly responsible for war…
Based on John Guy's 2005 novel Queen of Scots: The True Life of Mary Stuart, and with a screenplay written by Beau Willimon, Mary Queen of Scots sees Saoirse Ronan (Mary) and Margot Robbie (Elizabeth) play the role of the warring cousins (though they refer to themselves as "sisters" in this trailer), whose struggle for power formed part of a bigger political struggle between the two nations in conflict. It's a dark story of how easily power can corrupt and turn two formerly peaceful people into sworn enemies.
A conflict which viewers can now see realised as the first international trailer for Mary: Queen of Scots has arrived:
Mary: Queen of Scots was directed by Josie Rourke whose background in theatre definitely comes to the fore here as he draws upon the high emotions and theatrics of its characters to bring out the best in his cast, though he is likely not trying to be historically accurate with this flamboyant approach. Both Ronan and Robbie are in excellent form here and I would not be surprised to see both nominated for big awards come award season as they both look exceptional in this trailer.
It's not the kind of movie that is likely to appeal to a wide audience, but I would want to watch this just for the acting performances of these two alone. Seeing both young actresses at the top of their game is likely to be a treat when it releases early next year.
Last Updated: October 5, 2018