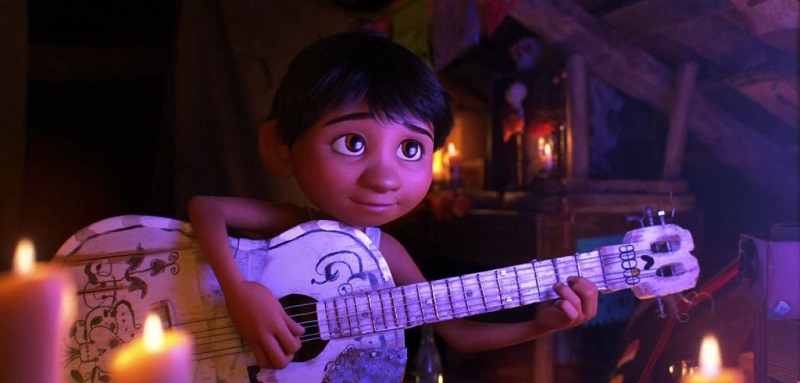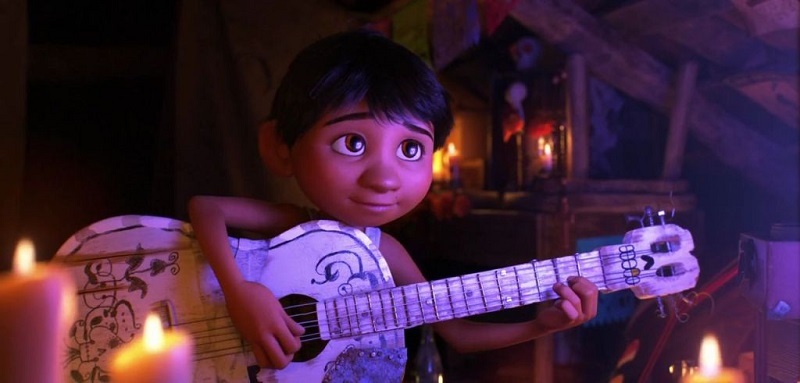 There was a time when almost every Pixar release was something to get excited about. Not only was every movie of such an exceptional quality, but they were also all very original and different from one another that each served as its own authentic viewing experience. Sadly, with the advent of Disney's takeover, Pixar has started to focus a lot more on sequels and as a result, we get fewer original movies from the studio. The good news is that out of the two movies we are getting from the studio this year (the other being Cars 3), one of them is going to be a unique story that should set it apart from the rest. It's called Coco.
What makes Coco unique is not just its new story and characters, but its mostly Mexican cast, its bright style and its interesting… setting. The story is based on the Mexican holiday The Day of the Dead and as a result actually takes place in the land of the dead (think Grim Fandango and you have an idea of what to expect). This setting certainly serves up a more mature environment than what we're used to getting from the studio and from a kids movie in general. It also makes an interesting statement given the US current political climate, but it doesn't look like Pixar is trying to do anything else other than make a good movie.
Coco is directed by Toy Story 3 director Lee Ulrich, so we know we can expect an exceptional movie. Coco follows the story of Miguel (Anthony Gonzalez), a 12-year-old aspiring musician who is obsessed with legendary Mexican guitarist Ernesto de la Cruz (Benjamin Bratt), who may or may not be related.
In typical Pixar style, the trailer offers up a fair amount of emotion and depth in a short space of time while also promising a lot more fun too. The animation work is exceptional and the tone of the story definitely looks like it will still be aimed at children, while also appealing to the parents that get dragged along. Oh, who am I kidding, we go see Pixar moves regardless and this looks like it could be one of their classics.
While Finding Dory proved that Pixar still knows how to make a great movie, I would certainly love to see something fresh and original from them and this definitely looks like it could be it.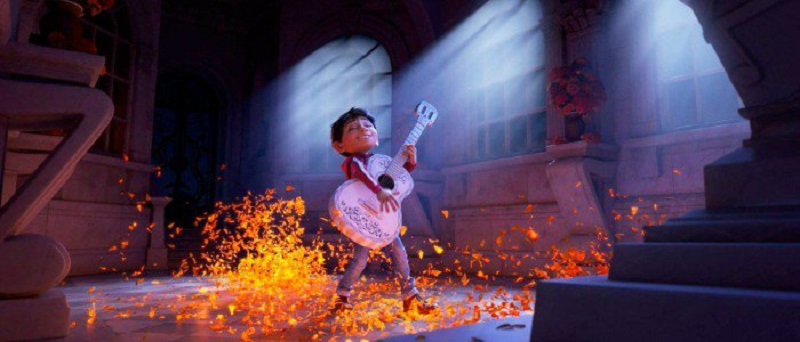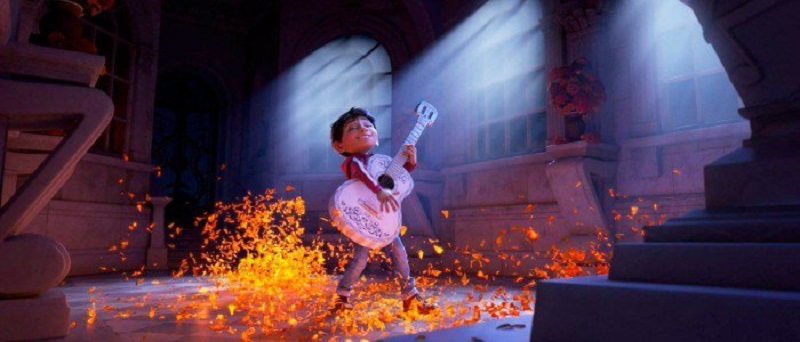 Coco opens on November 22, 2017. Here's the full plot synopsis below:
Coco follows the secret musical ambitions of Miguel, who resides in a lively, loud Mexican village but comes from a family of shoemakers that may be the town's only music-hating household. For generations, the Riveras have banned music because they believe they've been cursed by it; as their family history goes, Miguel's great-grandfather abandoned his wife decades earlier to follow his own dreams of performing, leaving Imelda (Miguel's great-grandmother) to take control as the matriarch of the now-thriving Rivera line and declare music dead to the family forever.

But Miguel harbors a secret desire to seize his musical moment, inspired by his favorite singer of all time, the late Ernesto de la Cruz. It's only after Miguel discovers an amazing link between himself and De la Cruz that he takes action to emulate the famous singer and, in doing so, accidentally enters the Land of the Dead.

In the beautiful underworld, it's not long until Miguel encounters the souls of his own family — generations' worth of long-dead but no less vivacious Rivera ancestors, including great-grandmother Imelda. Still, given the opportunity to roam around the Land of the Dead, Miguel decides to track down De la Cruz himself. He teams up with another friendly (and skeletal) spirit — a trickster named Hector — to find De la Cruz, earn his family's blessing to perform, and return to the Land of the Living before time runs out.
Last Updated: March 16, 2017