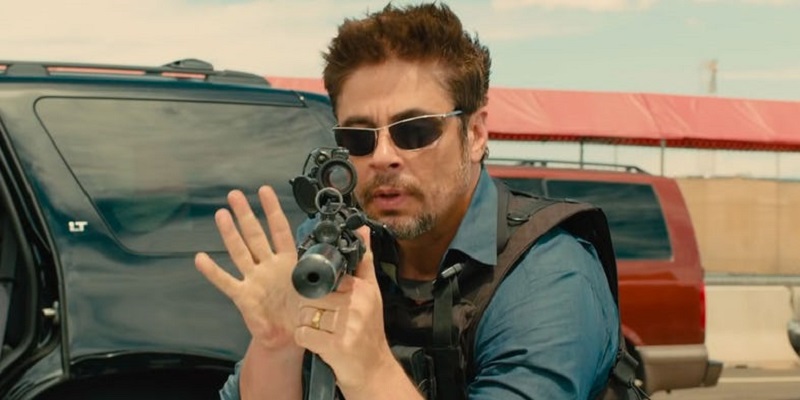 When plans to direct a sequel to 2015's Sicario were announced, most people were a little surprised. It was simply one of those movies that felt complete on its own and didn't need to do anything further. Given that the film was a massive critical success and did earn a profit at the box office, I guess it was surprising that a studio would be interested in a sequel, but it felt that it was all just a cheap cash-in. That Sicario lead Emily Blunt was not going to feature in this second film nor the crucial directing talents of Denis Villeneuve who was part of the reason why the first film worked so well, and it would appear that this sequel was nothing but a cheap cash-in.
However, we're now two trailers into the sequel, Sicario: Day of the Soldado and honestly I must say that this film is looking excellent in its own right and while its early to judge any movie by its trailers alone, it feels like it's doing the first film justice and matches it for its intensity. Part of what makes this film work is having Benicio del Toro and Josh Brolin (who seems to be starring in everything these days) back in the roles that they portrayed so excellently in the first film. The other part is also Taylor Sheridan, returning to pen the sequel for the film that arguably launched his career. Credit though should also be given to director Stefano Sollima who seems to have really paid attention to detail in recapturing the spirit of the first movie.
This new trailer though also announces the new title for the film, which was initially going to be titled simply Soldado and will now instead be called Sicario 2: Day of the Soldado (Soldado meaning soldier in English). While that name makes it sound like a cheap cash-in all over again, its set up of the story that ties the two films together, also suits it. Given the current political climate in the U.S., it also paves the way nicely for Sicario 3: The Day of the Wall.
Sicario: Day of the Soldado is due for release on June 29th, 2018 and if it can even just come close to matching the magic of that first film, it could easily be one of the best films of the year.
Last Updated: March 20, 2018