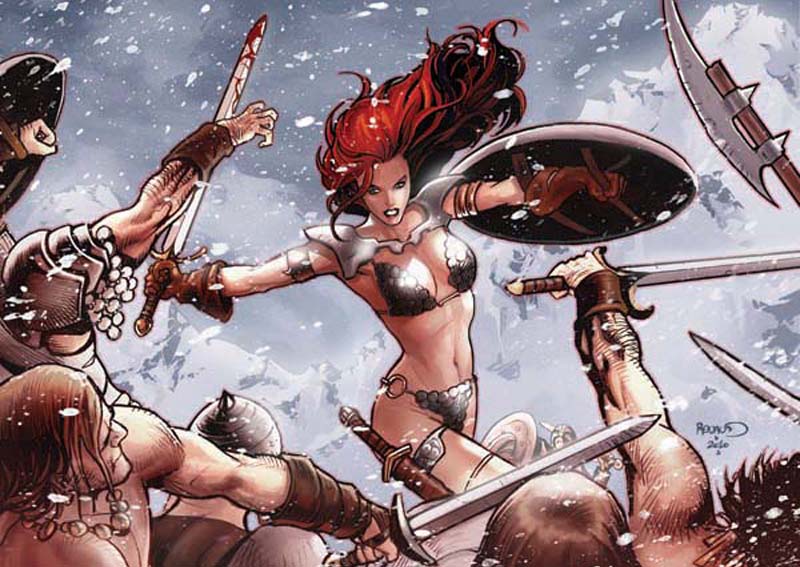 I would like to think that I'm good at my job when it comes to keeping abreast of the movie business. Especially, when it comes to my passions for film and comics overlapping. Apparently though – as much as it pains me to admit it – I suck at this. If I didn't then I would have actually noticed some pretty big news last month concerning the long-gestating Red Sonja movie.
Last we heard, back in September 2018, Bryan Singer was in talks to direct the upcoming feature film adaptation of the classic comic book warrior woman. Also, last we heard, Bryan Singer was in a whole lot of hot water. After new sexual allegations were levelled at the filmmaker in February, production studio Millennium Films removed Singer from the project, and also removed the Red Sonja film entirely from their slate. However, as THR reported last month (the news that I missed), not only is the movie back on again, but producers have tapped Jill Soloway, creator of the two-time Emmy Award-winning Amazon series Transparent and producer on Six Feet Under, to write and direct the sword and sorcery film.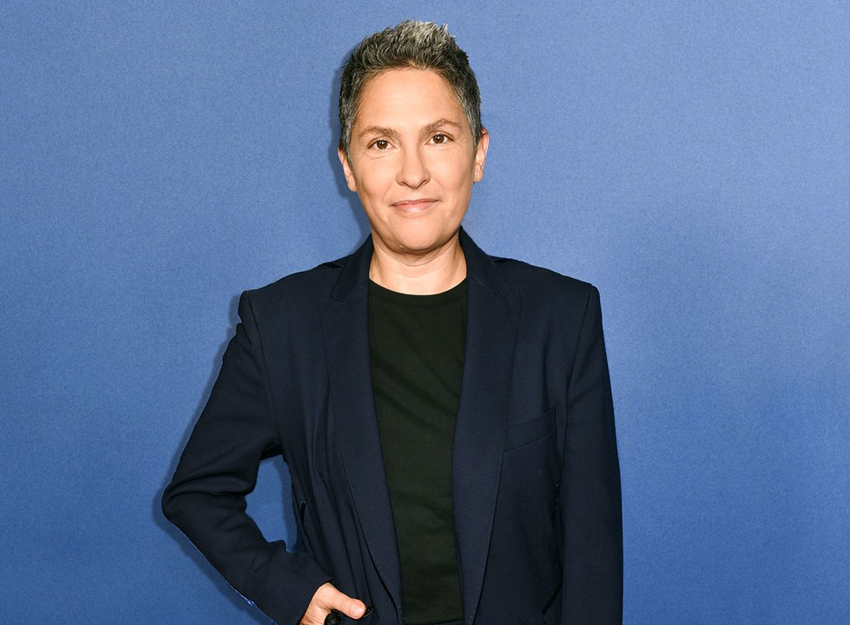 Originally created by writer Roy Thomas and artist Barry Windsor-Smith for Marvel Comics in 1973, Red Sonja is heavily based on Conan creator Robert E. Howard's character Red Sonya (notice the different spelling) as well his other creation, Dark Agnes de Chastilon, a 16th-century swashbuckler. The character has been rebooted a few times since then, with publication changing from Marvel Comics to Dynamite Entertainment in 2005. Her original backstory stayed relatively the same though and saw her as a woman whose family is murdered and who is raped by evil soldiers when she's too weak to defend herself. Pleading for the means to get revenge, the warrior goddess Scáthach answers her prayers, giving her tremendous fighting skills, but forbidding her from lying with a man unless he bests her in fair combat. Although originally introduced as having inconspicuous looks and wearing rather non-descript garb, later artists would give her a voluptuous figure barely concealed by tiny chainmail bikini. This rather ridiculous look would become her most well-known trait.
There's no denying the exploitative sexism in Red Sonja's original design as well as parts of her origin story. And while later versions of the character – in particular, writer Gail Simone's modern-classic run – would subvert those tropes to turn them into empowering aspects of the character, it would still take a sensitive filmmaker to bring the character to the screen respectfully. Soloway, who identifies as non-binary and gender non-confirming, has clearly shown in their work that they have a fantastic grasp of gender and sexual dynamics which will definitely be needed here. Soloway may not have the mainstream brand recognition of Singer, but the latter has been embroiled in some rather serious sexual assault allegations. That is not who you want attached to a character that is already so sexually complex.
While Speaking to Deadline this week, Solloway spoke about why they were suited for it.
I know it feels different when you compare it to Transparent, but for me, it feels just really very much like it's coming from the same place. I've always talked about myself as doing work that attempts to heal the divided feminine in our culture, the idea that women get kind of chopped up into wife or other woman or good girl, bad girl or Charlie's Angels or all the women on Sex in the City, and that this idea of the divided feminine means that women get like a small slice to be.
Solloway already has feature film experience under their belt with Afternoon Delight, which won Best Director at the 2013 Sundance Film Festival. Be that is it may, they've never done this type of action-adventure feature film before, but as the filmmaker explained there are parallels.
So, Afternoon Delight was about the divided feminine. Transparent was really about the divided feminine. If you look at Transparent, it's really about a lot of women becoming whole. It's Sarah becoming whole. It's Maura becoming whole. It's Shelly becoming whole, and of course Josh as well and Ari who's nonbinary. All my work is really about humans searching for some divine feminine, asking these questions about God and looking for meaning. So, for me to transfer that into the world of Red Sonja felt incredibly natural, because Red Sonja is a very different kind of superhero. She's not really typical.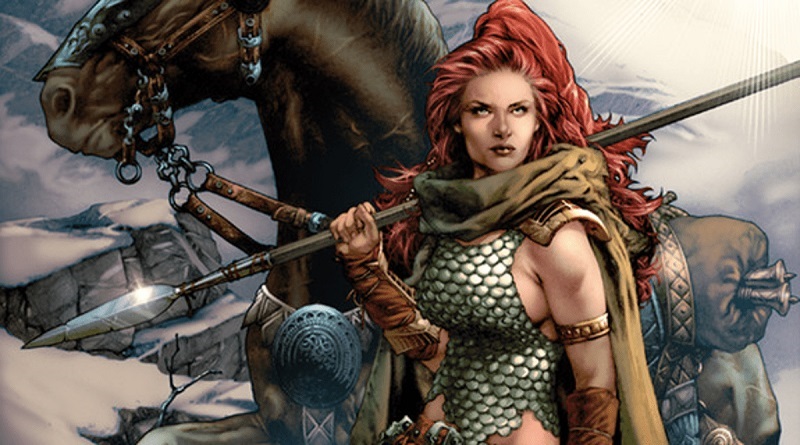 As Solloway continued, her Red Sonja won't be ignoring the superhero aspects of the character.
I can really have so much fun with Red Sonja. I see her a little bit more like the first kind of bad girl superhero. Sort of like the Batman of The Dark Knight or Deadpool, you know?

The world is changing so much right now for superheroes, that I just really look forward to not only going to the edge of what I've ever written and directed before, but to the edge of the genre as well.
Red Sonja had previously been brought to the big screen in 1985 with Brigitte Nielsen in the starring role opposite Arnold Schwarzenegger. The latter played a character named Lord Kallidor who was clearly a stand-in for Conan who he famously played on-screen just the year before. With Universal holding the Conan movie rights, producer Dino De Laurentis had only been able to secure the less-lucrative Red Sonja rights with Schwarzenegger only committing to a partial shooting schedule as part of his deal. That type of cheap knockoff approach is clearly evident in the film which was savaged by critics and even had Schwarzenegger saying publicly that it was "the worst film I have ever made" and that he jokingly threatened his kids that he would make them watch it ten times if they misbehaved.
Let's hope that Solloway's efforts produce something that will be remembered for being more than a disciplinary tool.
Last Updated: July 30, 2019