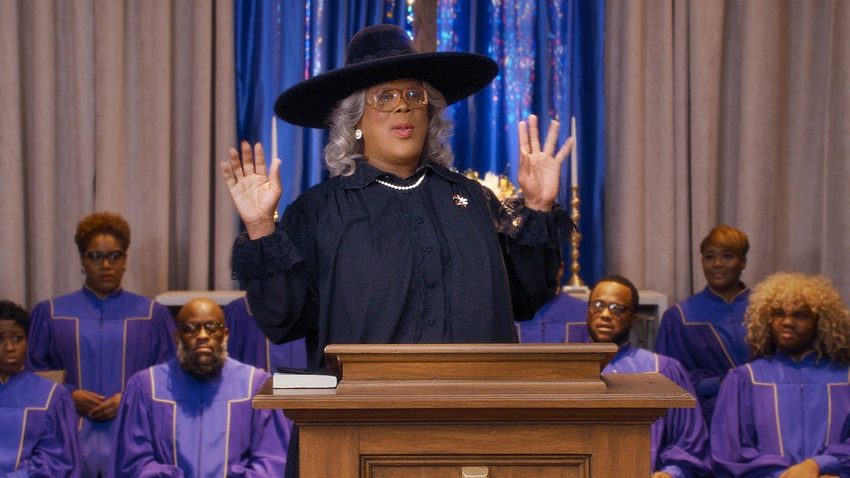 I'm a very accepting person. I firmly believe that as long as they're not hurting anybody else, people are allowed to enjoy what they want to enjoy. I don't judge. So while I can't say I've ever enjoyed any of Tyler Perry's Madea comedy films, in which the multi-hyphenate filmmaker portrays the titular no-nonsense, "mad black woman", I'm clearly in the minority. With appearances in 10 films and 9 stage plays since 1998 (plus an animated film and a book), with a combined box office total of over $500 million, Madea has become the very definition of a pop phenomenon. But everything, no matter how popular it is, has to eventually come to an end.
For Madea, that end is now. The upcoming A Madea Family Funeral sees Perry donning the grey wig and cranky attitude one last time as the actor reveals that he's finally retiring the fan-favourite matriarch. Speaking on Bevy Smith's Sirius XM show Bevelations (via Variety) the 49-year old Perry stated that "I'm happy to kill that old bitch, I'm tired, man. I just don't want to be her age, playing her."
Perry also continued to reveal that the upcoming A Madea Family Funeral was actually finished filming two years ago, but that they decided to hold it back till after the release of the previous two years' Boo! A Madea Halloween films. Was it worth the wait for this to be the final Madea film? Well, fans got their first taste of it when Perry also unveiled the trailer for A Madea Family Funeral at the end of last week. Check it out below.
A joyous family reunion becomes a hilarious nightmare as Madea and the crew travel to backwoods Georgia, where they find themselves unexpectedly planning a funeral that might unveil unsavory family secrets.
A Madea Family Funeral is scheduled for release on 1 March 2019.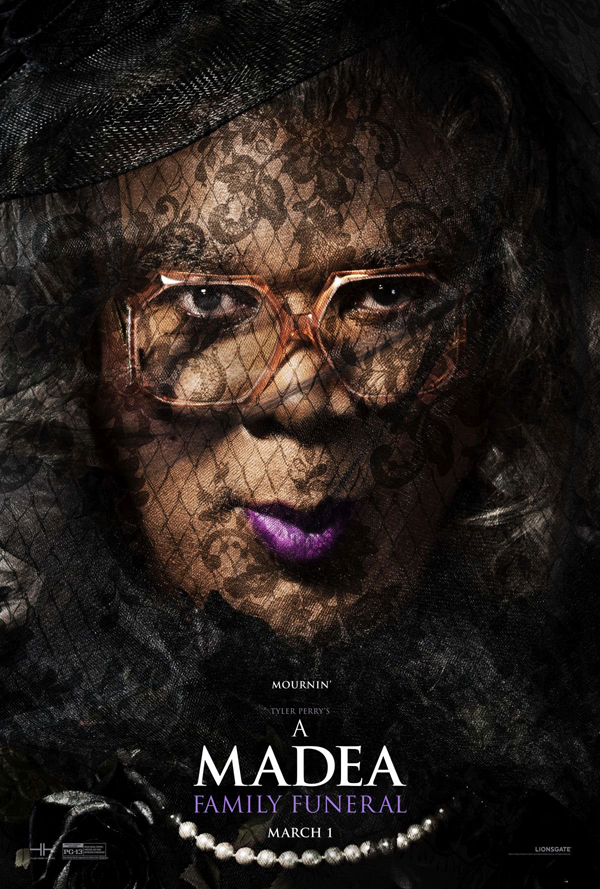 Last Updated: November 5, 2018