The Victorian Era is often synonymous with stuffy etiquette rules, weird moral high grounds and the general dominion of the British Empire. Queen Victoria, for whom it is named, is often perceived as uptight, cold and unfeeling. She was the original iron lady, and so many portrayals of her show her with minimal humanity. But Victoria & Abdul is poised to turn that on its head.
Based on the book with the same title, Victoria & Abdul tells the true story of Queen Victoria's unlikely friendship with a young Indian man, Abdul Karim. Here is the official plot synopsis:
The extraordinary true story of an unexpected friendship in the later years of Queen Victoria's (Academy Award winner Judi Dench) remarkable rule. When Abdul Karim (Ali Fazal), a young clerk, travels from India to participate in the Queen's Golden Jubilee, he is surprised to find favor with the Queen herself. As the Queen questions the constrictions of her long-held position, the two forge an unlikely and devoted alliance with a loyalty to one another that her household and inner circle all attempt to destroy. As the friendship deepens, the Queen begins to see a changing world through new eyes and joyfully reclaims her humanity.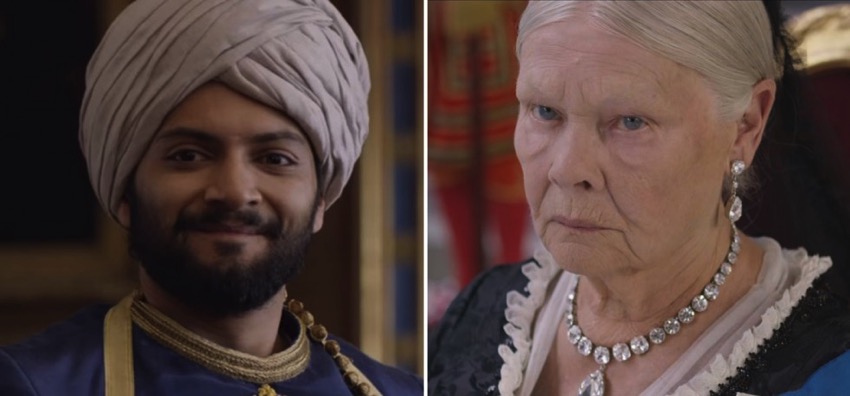 Maybe I just love these types of films too much, or maybe I'm becoming soft in my old age, but this almost made me tear up a bit. There's something so touching about watching someone come alive again. Watch it for yourself:
I adore Judi Dench, and this performance could very well net her a handful of awards. Plus, based on this trailer alone, her on-screen chemistry with Ali Fazal is a joy to behold. I'm curious to see how the rest of the film plays out.
Victoria & Abdul is set to release on 22 September and has an all-star cast including Judi Dench, Ali Fazal, Olivia Williams, Michael Gambon, Eddie Izzard and Simon Callow.

Last Updated: June 1, 2017