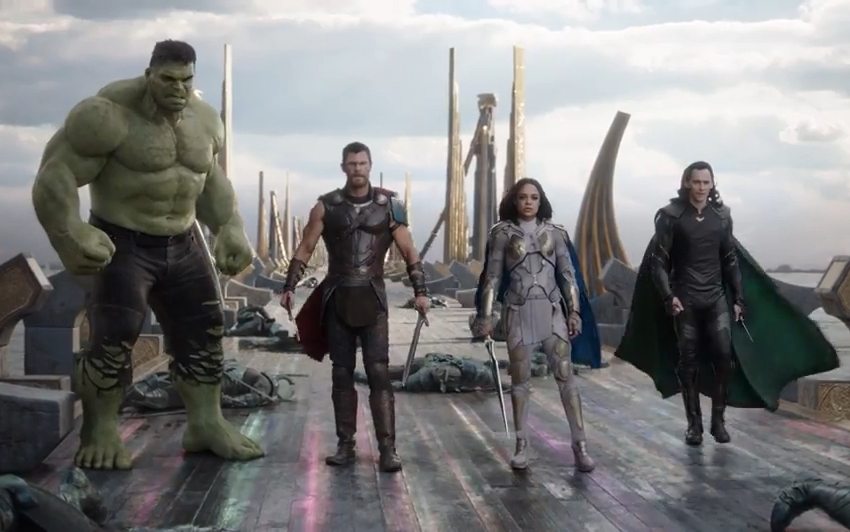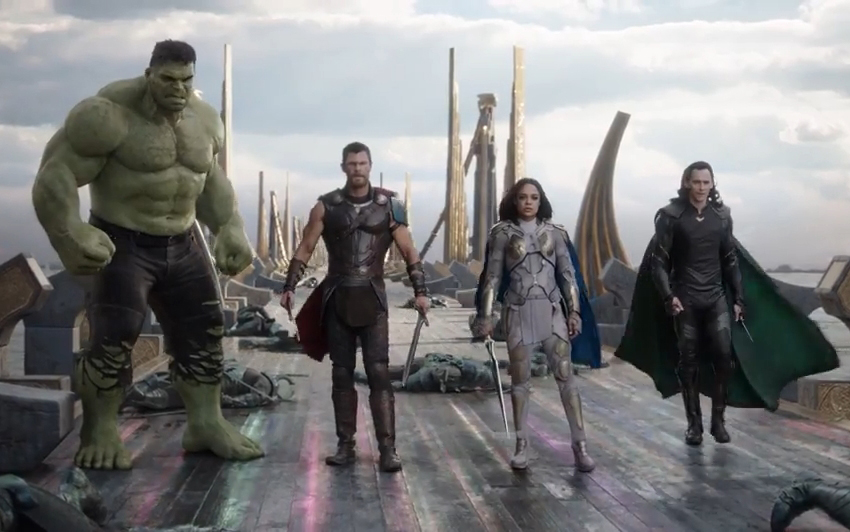 Oh, that Taika Waititi. Such a joker! With the upcoming Thor: Ragnarok reportedly being the funniest Marvel movie to date, it should come as no surprise that its director has also been pulling off some gags of his own. Back in August, Marvel rumour-mongers MCU_Tweets purported that the third Thor film will have a running time of 130 minutes long. Shortly thereafter though, Waititi debunked this rumour claiming that Ragnarok would actually be way shorter than that.
RUMOR: The run-time for #ThorRagnarok is reportedly 2 hours and 10 minutes long! https://t.co/jQ2v8t9vkq pic.twitter.com/ERsHp2SynY

— MCU News & Tweets (@MCU_Tweets) August 23, 2017
Try 90. But it has 40 minutes of credits!!! https://t.co/ZcIjgZx477

— Taika Waititi (@TaikaWaititi) August 23, 2017
The director then doubled down in an official capacity when talking to Collider at San Diego Comic-Con, revealing that "The cut right now, I reckon it's about 100 minutes. It's not gonna be a very, very long film." That would have made Thor: Ragnarok the shortest film in the entire Marvel Cinematic Universe, which was a bit concerning seeing as how epic the movie's story appeared. Waititi went on to explain the advantage of a shorter time though.
I think that stories are better when you leave them wanting more, and this film moves at a clip, it's got stuff happening all the time. I think people are still gonna feel exhausted by the end, they've been on this big journey and stuff, so I don't think we need the film to be three hours.
So leave them wanting more… as long as they don't want more of the truth apparently, as the official running time for Thor: Ragnarok has now been revealed and shows Waititi to be a big fat liar. According to the British Board of Film Classification, Thor: Ragnarok has now officially been listed to in fact have a running time of 130 minutes and 21 seconds, exactly as the initial rumours claimed. What's more this actually puts it as the longest of the three Thor films with the 2011 original clocking in at 114 mins and 2013's Thor: The Dark World two minutes shorter than that.
This means that the latter is still tied with The Incredible Hulk in retaining the title of the shortest MCU film to date. That's quite fitting as it means that Thor: Ragnarok now definitely has enough time to properly kickstart that epic sounding three-film Hulk arc which culminates in the upcoming two Avengers films.
Thor: Ragnarok stars Chris Hemsworth, Tom Hiddleston, Cate Blanchett, Mark Ruffalo, Tessa Thompson, Jeff Goldblum, Karl Urban and Idris Elba. It is scheduled for release on 3 November.
Last Updated: October 16, 2017