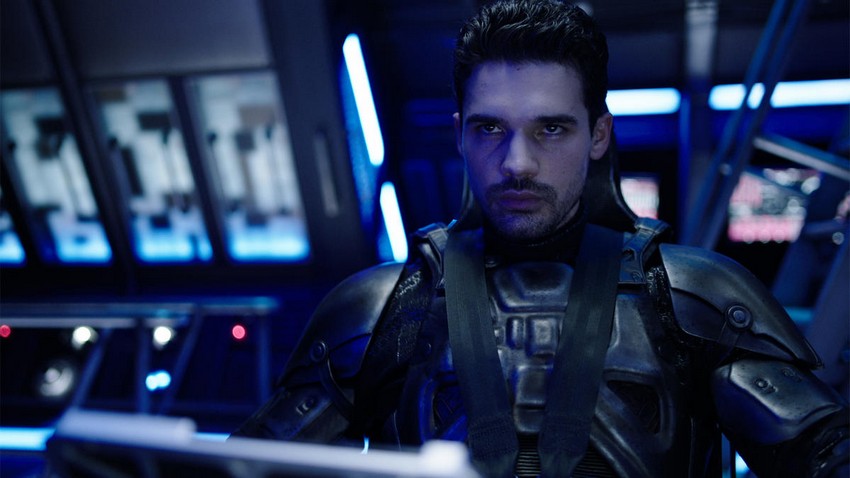 Syfy's The Expanse is the best space-based science fiction series currently on TV. Based on the best-selling novels by James S.A. Corey (pseudonym for the writing pair of Daniel Abraham and Ty Franck), it's space opera of the highest order set a few hundred years in the future where Earth (controlled by the U.N.) and Mars (as an independent world) exist in a state of cold (and very close to hot) war. Between them (not literally), and exploited by both, sits the Belt – a loose collection of asteroid bases housing those who mine the asteroid belt between Mars and Jupiter for resources that both Earth and Mars require.
It started small, with a simple Belter police detective assigned to investigate the disappearance of a missing heiress, and an ice hauler accidentally coming across an abandoned spaceship. However those proved to be two strings that unravelled a massive conspiracy involving an Earth-based corporation which had discovered a mysterious and incredibly dangerous substance known as the "protomolecule", and was secretly experimenting on it in the Belt attempting to unlock its secrets. The protomolecule has the ability to rewrite both genetic code and the environment around it at a molecular level – and seemingly has a mind of its own.
The show's synopsis is as follows:
Hundreds of years in the future, humans have colonized the solar system. The U.N. controls Earth. Mars is an independent military power. The planets rely on the resources of the Asteroid Belt, where air and water are more precious than gold. For decades, tensions have been rising between these three places. Earth, Mars and the Belt are now on the brink of war. And all it will take is a single spark.
If you've watched the previous two seasons you already know that the spark comes in a funky blue colour and does weird and wonderful things to everything it comes into contact with. At the end of season two if was revealed that not all the protomolecule had been destroyed and that the last remaining sample was handed over to the OPA (Outer Planets Alliance), the organisation that loosely controls the Belt. The Belt now sits between the superpowers of Earth and Mars, holding the one thing that both will kill to control.
Season three will find "Earth, Mars and The Belt at war, with each competing entity vying for control. Now, more than ever, the mission to unlock the secret of the protomolecule reaches an all-time high and every decision made could jeopardize the survival of the solar system."
The Expanse will kick off its thirteen-episode-long third season on 11 April. It stars Steven Strait, Dominique Tipper, Cas Anvar, Wes Chatham, Shohreh Aghdashloo, Frankie Adams, Terry Chen, Chad L. Coleman, Cara Gee, and many more.
Last Updated: March 12, 2018