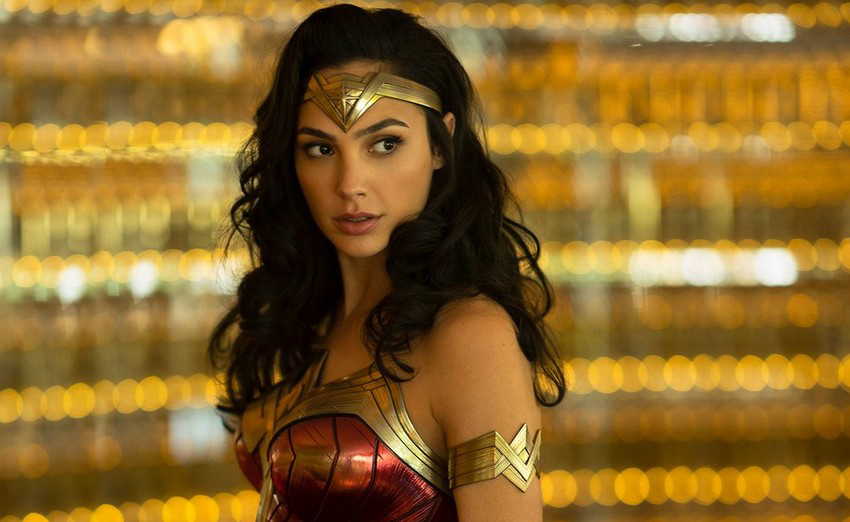 As we heard yesterday with plans to only release an Aquaman sequel in 2022, Warner Bros' roadmap for their DC Expanded Universe has seen a huge about-face. Inspired by the efforts of Jason Momoa's billion-dollar Atlantean hero as well as Gal Gadot's beloved Wonder Woman solo film, WB is cooling their jets on trying to rush headlong into big team-ups or movies that all have the same grim tone.
As Kevin Tsujihara, CEO of Film and TV at WB revealed to The Los Angeles Times during an extensive interview, they're looking to expand the universe beyond the scope of the big two names of Batman and Superman. They're also no longer afraid to take some chances on filmmakers and characters that may not be the most obvious picks, but present the opportunity for a strong creative vision.
What [director] Patty Jenkins did on Wonder Woman illustrated to us what you could do with these characters who are not Batman and Superman. Obviously, we want to get those two in the right place, and we want strong movies around Batman and Superman, but Aquaman is a perfect example of what we can do. They're each unique and the tone's different in each movie.
It still boggles my mind that we live in a world where a solo Superman movie, a Superman/Batman team-up movie, and a Justice League team-up movie, all got utterly outmuscled both critically and at the box office by Wonder Woman and Aquaman. For years we had to hear from execs that nobody wanted to see those characters up on the big screen and look at them now. Those sort of unexpected choices is what Tsujihara and co want to more of. To do that, they've looked to inspired picks, like Todd Phillips making a serious Joker movie, but they're confident that they've finally found the right recipe to success.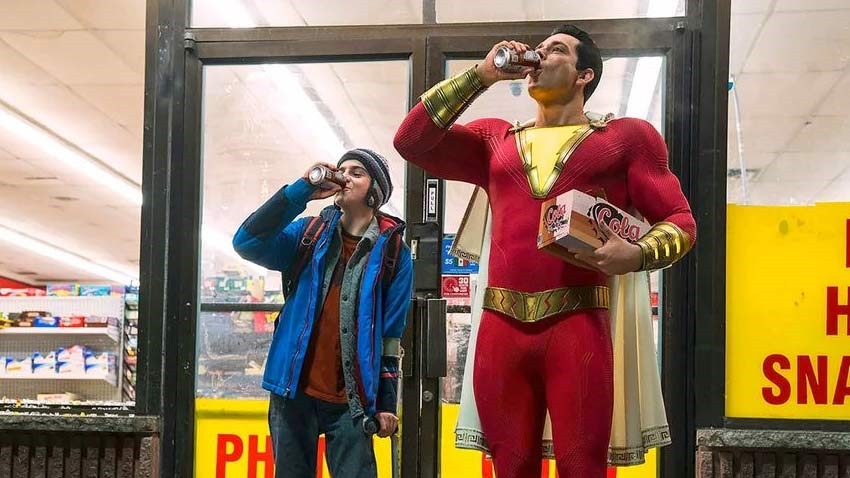 The upcoming slate, with Shazam, Joker, Wonder Woman 1984 and Birds of Prey, feels like we're on the right track. We have the right people in the right jobs working on it.
Originally there had been some rumours that we may see a Superman cameo in the upcoming Shazam!, but those were swiftly shut down. In fact, as far as we can tell the only links Shazam! has to other DCEU movies before it are the newspaper articles, action figures and other paraphernalia spotted in the room of Jack Dylan Grazer's superhero fanboy Freddie Freeman. That is by design.
The universe isn't as connected as we thought it was going to be five years ago. You're seeing much more focus on individual experiences around individual characters. That's not to say we won't at some point come back to that notion of a more connected universe. But it feels like that's the right strategy for us right now.
Much like how the DC Comics universe regularly gets rebooted (sometimes a full, reality-wiping hard reset, other times a more softer pruning), we've definitely reached a new age in the DCEU. The folks up top finally seem to be making all the right noises, and I'm rather intrigued to see what is coming.
Last Updated: March 1, 2019