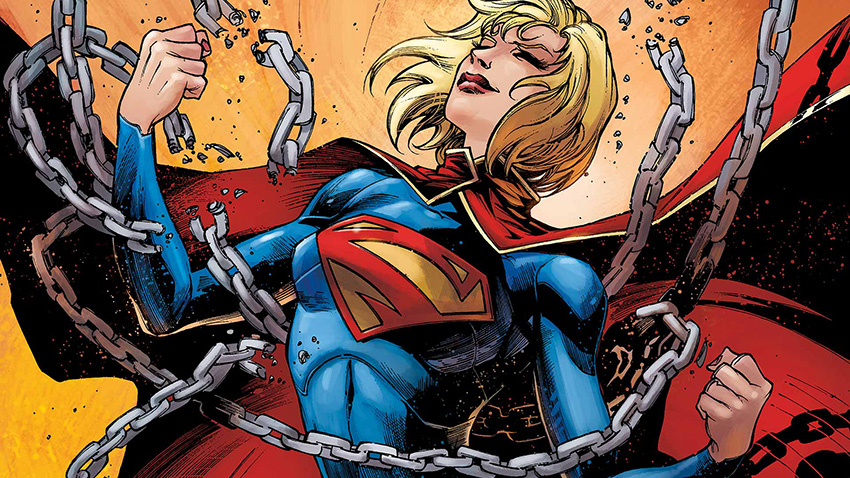 Back before Justice League was released, there was a brief moment in an early trailer that got a lot of people very worked up. In the scene we see Ben Affleck's Bruce Wayne looking at a hologram of somebody dressed in red and blue and wearing a cape. This person would obviously turn out to be Superman, but in the tiny glimpse of the hologram we got in the trailer, the shape and size of the person's leg seemed to indicate a female. Immediately, some excited fans thought this meant that Justice League was introducing Supergirl somehow. These fans may have been wrong then, but it looks like they're getting their wish now as Deadline reports that Warner Bros. is developing a Supergirl live-action feature film as part of their DC Comics movie universe.
According to the report, things are still very early in development though as no producer or director has been attached yet. In fact, the only thing that seems to have happened is that Oren Uziel has been tapped to pen the script. Uziel most recently wrote The Cloverfield Paradox which doesn't bode too well, seeing as that movie was a mess, but also wrote 22 Jump Street and Mortal Kombat: Rebirth which was pretty good, so your guess is as good as mine as to how this turns out. And that's really all we know about the project.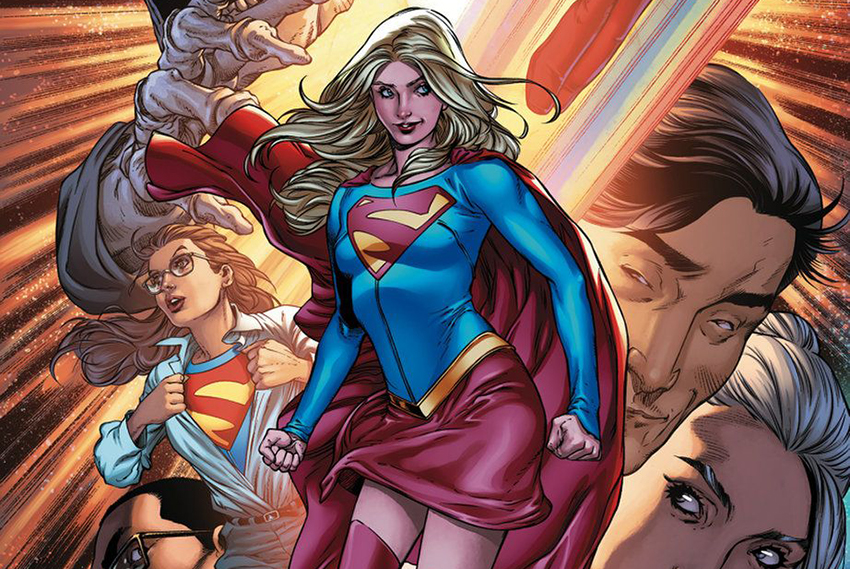 In the comics, Supergirl is Superman's cousin Kara Zor-El, who escapes their exploding home planet of Krypton as a teen along with her infant cousin, but due to her escape pod being knocked off course, she only arrives on Earth years later when he's already grown up. The character is currently played by Melissa Benoist in The CW's Supergirl TV series, but the show will have nothing to do with the upcoming movie. As for the movie, at this point it's unclear whether Superman – who is played by Henry Cavill in the DC movie universe – will also be showing up, but I would be surprised if he doesn't. Especially since there's been no word yet on a Man of Steel sequel, and the studio will definitely want to keep up his visibility.
As Deadline notes, Supergirl appears to be part of a drive from Warner Bros to soft-reset and diversify their DC movies lineup after the likes of Batman v Superman and Justice League received mixed to poor responses from fans for their grim tones and failed to live up to the studio's box office expectations. In contrast, the lighter, female-fronted Wonder Woman was a massive success, so it's hard not to see the Warner suits being inspired by it. Supergirl is a very popular character right now thanks to Benoist's portrayal of her on the small screen so it makes sense to capitalize on that familiarity.
Last Updated: August 8, 2018