Please note: This review was based on advanced access to the first 8 episodes of Warrior's first season.
"It's a western… but it's also an Eastern!" I have no idea if these words shouted out exuberantly in Dragon: The Bruce Lee Story were indeed said by the famed titular martial arts superstar or was just a line written for actor Jason Scott Lee in the 1993 biopic. Either way, it's incredibly fitting now.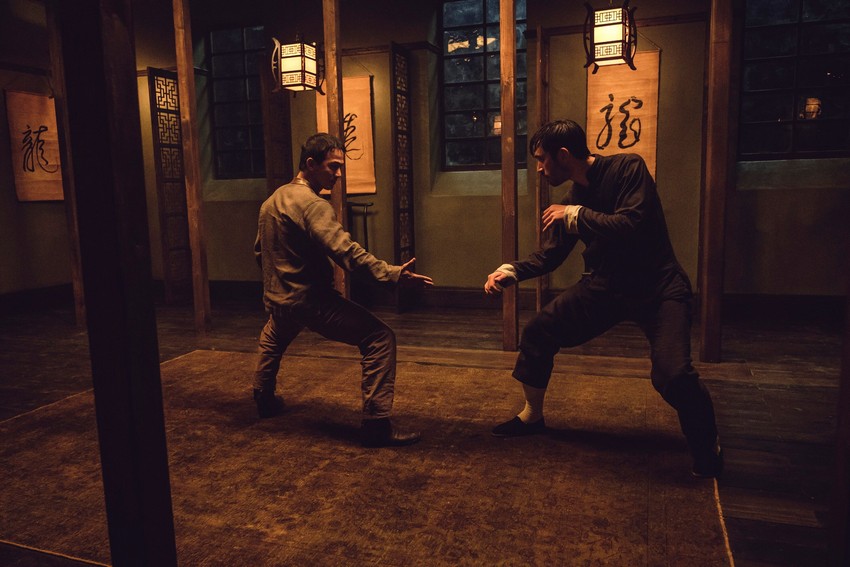 According to Dragon, this line was Lee's way of pitching a TV series idea he had which followed a Chinese immigrant/martial arts prodigy named Ah Sahm coming to the American Old West in search of his missing sister. Lee's idea was infamously shot down, only for the Hollywood powers-that-be to use the framework of it and create the cheesefest show Kung Fu with David Carradine (who didn't even have a martial arts background, I might add). The studio would deny any wrongdoing on their part, saying they had just coincidentally developed the exact same concept, only with a white guy in the lead instead of an actual Chinese martial artist. Riiiiight. Either way, it put Lee off the entire passion project completely.
Skip ahead half a century and Lee's daughter Shannon has taken over the running of her father's estate and by complete chance stumbled on her father's original 8-page treatment – which also contained scribbled notes and sketches. Another chance encounter led to her speaking about it to director Justin Lin of the Fast & Furious franchise fame. An Asian-American immigrant himself who watched and was very confused by Carradine's whitewashed Kung Fu as a kid, Lin immediately latched onto the material and pitched Lee an updated take on her father's story. Add in Jonathan Tropper, who had just wrapped up on the balls-to-the-walls brilliant Banshee and was set to bring his patented brutal action stylings to the affair, and you had the potential to bring to life Bruce Lee's vision with some serious kick.
And for the most part, that is exactly what we get in the thrilling first season of Warrior. Transplanting the action from the Wild West to the wild frontier of San Francisco in the 1870s, star Andrew Koji's Ah Sahm gets off a boat and right into trouble immediately. Like many of his fellow Chinese immigrants, he's greeted with naked hostility and ignorance from the white American population. When his prodigious fighting skills catch the disapproving eye of local law enforcement, it forces Ah Sahm to postpone the search for his sister as he throws in his lot with a local Tong (aka a Chinese gang) to survive.
Unfortunately, late-19th century San Francisco is a powder keg on the verge of sparking thanks to a three-way Tong war in Chinatown, disgruntled Irish "locals" who are feeling rather riotous due to their lack of employment, and the top hat tipping aristocrats who are only in it to make a buck off the backs of others.
Other players in this drama include Penelope (Joanna Vanderham), the estranged young wife of the Mayor, whose run-ins with Ah Sahm triggers serious repercussions for all involved. There's also the special Chinatown police squad consisting of Bill O'Hara (Kieran Bew) and Richard Lee (Tom Weston-Lee) – the former a veteran as disillusioned and morally flexible as the latter is young and idealistic – who face not just a mounting body count, but also serious moral dilemmas.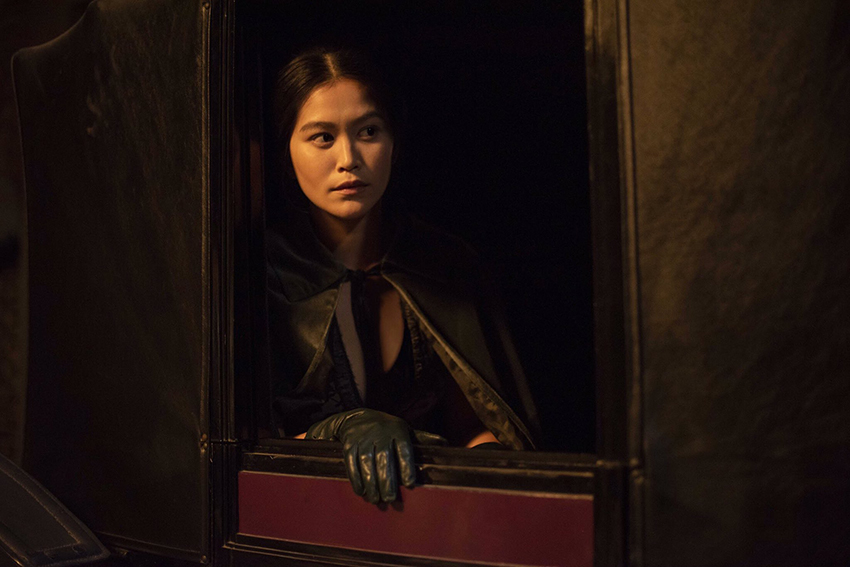 Meanwhile, Ah Sam's sister Mai Ling (Dianne Doan) is found to not be missing at all, but rather making her own ambitious power plays for the top of the underworld food chain, her steps upwards helped along via the bloody knuckles of her deadly enforcer Li Yong (Joe Taslim). And as Ah Sahm finds a proverbial brother in Young Jun (Jason Tobin), the hotheaded heir apparent of the Hop Wei Tong, he finds his own personal loyalties tested. And, luckily for our lust for action, also his martial arts skills on a very regular basis.
I mentioned all that early history behind Warrior as this is truly a show that is the sum of its parts. Lee was always interested in the human condition, particularly viewed through the lens of his own experiences of Eastern philosophies in a Western world. Also, in his original pitch – as updated as it is – you find an extremely politically timeous tale of immigrants in the US. Though birthed decades before, Warrior has stark parallels with the bristly current political climate, touching on some seriously poignant and meaty issues like violent xenophobia and desperate disenfranchisement.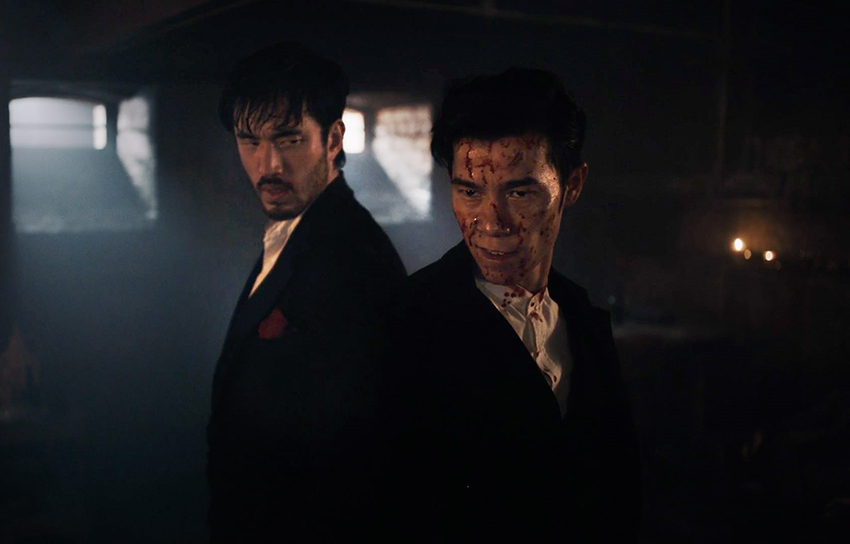 It's definitely not all socio-political allegories though – which is also probably not what attracts most of you to this. With Justin Lin (who produces the series and directs the pilot episode) and showrunner Jonathan Tropper, you get two of the best action men in Hollywood today and it shows. While it aired, Banshee boasted the best hand-to-hand fight scenes on TV bar none, and Tropper doesn't drop the ball at all here. While stepping away slightly from the everything goes, animalistic brawls of Banshee to a more traditional kung fu approach – the action is kept firmly grounded with little to no wuxia wirework on display – every episode features frantic bone-breaking action choreography.
And though Tropper does rein in his gorier tendencies when it comes to the fighting, you can expect Warrior to deliver on those other R-rated vices his previous productions have been known for. Yes, this is a polite way of saying that there's a fair bit of nudity and sex on display here. Some of it is undeniably gratuitous… which may be exactly what some of you are looking for. But that's not the real hook here, if you ask me.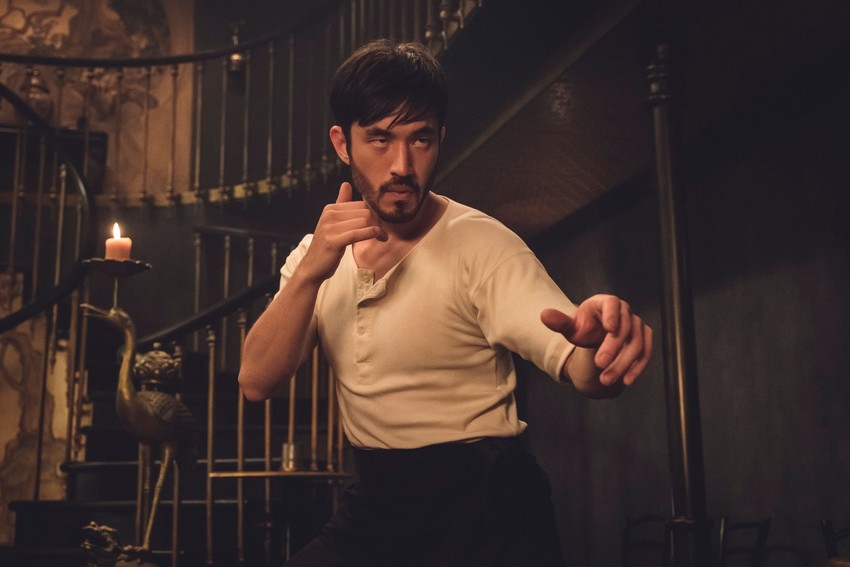 No, Warrior's secret weapon is Andrew Koji. Though the young actor says he intentionally tried to not do an imitation of Bruce Lee (you can read all about it in my interview with him later today), there's an undeniable Lee-like arctic-cool swagger to him and he's got that same coiled snake physique, ready to pounce and unleash hell at the drop of a hat. And while there's also a solemnity to Ah Sahm as he's forced down paths he never intended, an impish grin is never too far away from his features. Tropper and Lin strategically also drop in throwbacks to Lee in Ah Sahm's fight choreography, further imbuing Koji with the legendary martial artist's energy.
With a very likeable cast supporting Koji's efforts and also bringing their own tales to the table (the women in Ah Sahm's life, in particular, have compelling narratives), there's a lot to like here. You'll even see a few familiar faces pop up as Warrior was shot in and around Cape Town – though you would never say it thanks to some amazingly authentic production design recreating the period and place – and features a number of South African actors, with screen and stage veteran Graham Hopkins being the most prominent.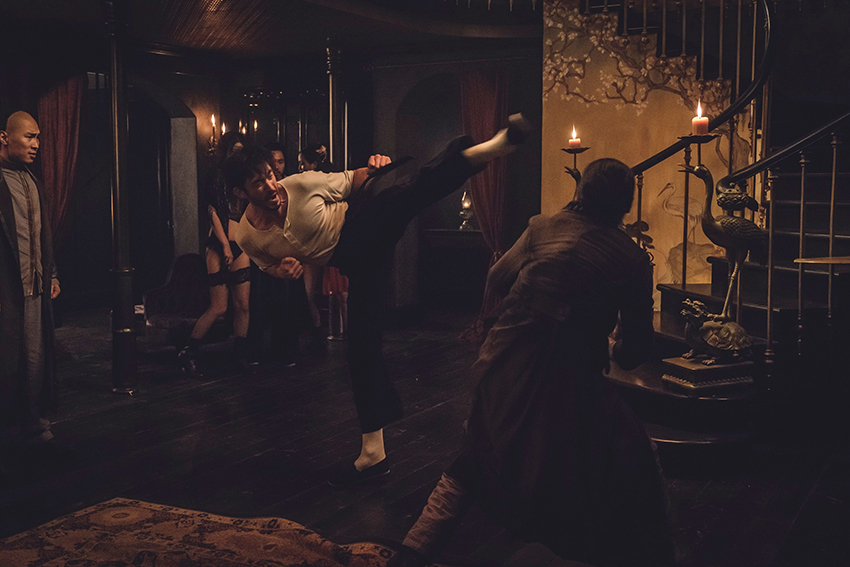 There are a few episodes that suffer from slight pacing issues though as some arcs, like that of Irish rabble-rouser Dylan Leary (Dean Jagger) and his mob, spin their proverbial wheels in places. But there are also several highlights, including a bristling self-contained pot-boiler of an episode directed by Kevin Tancharoen (Mortal Kombat: Legacy) that takes Ah Sahm's tale into the bandit-infested Wild West just like Lee originally planned.
And that's really the best I can say about Warrior: in most of the ways that matter the most, this is the type of exciting martial arts adventure we would have got from Lee, mixed in with some layered modern-day storytelling. And really, how can that not be a good thing?
The 10-episode first season of Warrior is currently airing internationally on Cinemax, but will be screened locally on both M-Net and Showmax in July.

Last Updated: April 24, 2019
Warrior

Warrior sees Justin Lin (Fast & Furious) and Jonathan Tropper (Banshee) do what they do best with thrilling fight scenes, but also a surprising amount of depth. With star Andrew Koji's Bruce Lee-like showing leading the way, this makes for some very enjoyable martial arts drama.