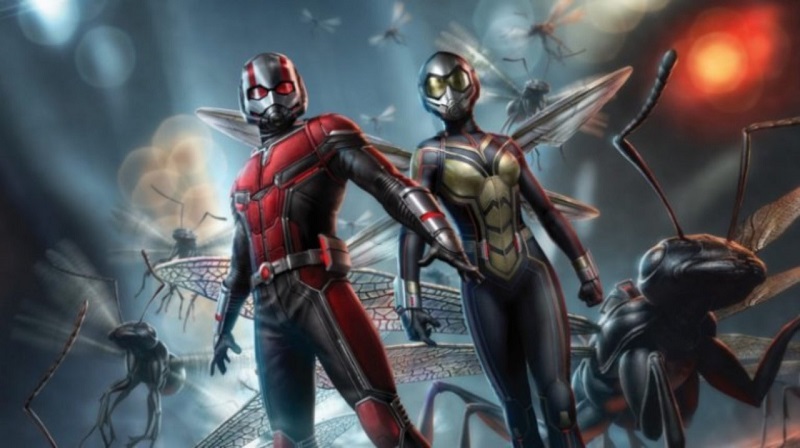 It might only be Monday, but I already can't wait for the weekend to start so that I can get to see Ant-Man And The Wasp in theatres. Oh wait, hang on the press screening is tonight, so I guess it's the rest of you suckers nice people that'll need to wait for the weekend for a chance to get to watch Marvel's next movie.
With Avengers: Infinity War still raking up the cash at the box office and having left the MCU on tenuous hooks, it feels perhaps a little weird to be celebrating the arrival of the next Marvel movie so soon, but based on what we have seen the timing couldn't be more perfect. Ant-Man And The Wasp looks to be a completely fun diversion that is not going to try too hard to follow on from that blockbuster and will probably just explain what these characters were up to instead –in their own crazy and fun way.
And with the movie arriving so soon, I guess it's only fitting that we start the countdown for the weekend with another new clip from which gives us what looks like a fun fight between Hope van Dyne/The Wasp (Evangeline Lily) and the film's villain Ghost (Hannah John-Kamen), plus what could be a sneak-peek into a reveal where Scott Lang (Paul Rudd) gets a new Ant-Man suit, which means we could expect some exciting new things from the character in the movie:
Knowing that there could be a new suit for Lang in only ramps up the excitement I have for it. We pretty much know that almost any new Marvel movie is going to be a massive hit and this one should be no exception. The first Ant-Man movie was one of the lesser performing movies in the franchise history, but now that Lang and pals are more widely known and Marvel has developed an even bigger reputation, it's likely that this movie is going to be a lot bigger than that first flick was in terms of box office receipts. Though, after the possible Avengers 4 title reveal, I can't wait for May 2019 to come around soon enough so that I can finally get to see how this incredible epic collection of movies all comes to an end.
Last Updated: July 2, 2018