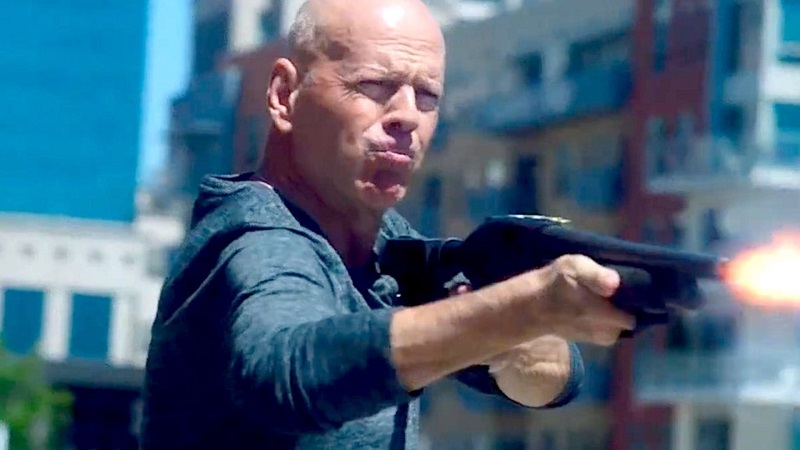 You've got to wonder how many times an actor can play a certain type of role before it becomes a little boring. I'm a huge fan of Bruce Willis and his acting ability, but even I have to admit that I'm tired of seeing the actor play a cop or cop-like characters in a movie and would happily see him focus trying his hand at another role instead. Unless that cop is John McLane, which sadly this new movie Revival is not.
And much like our familiarity with a Bruce Willis cop role, this new trailer for the movie also starring Frank Grillo and directed by Brian A. Miller looks like the very definition of familiar. Following a bank heist, a bank manager (Grillo) seeks revenge against the robber whose violent heist took the life of his co-worker. Jacob joins forces with James (Willis), an ex-cop with plenty of knowledge on tracking down criminals, not to mention access to weapons. Johnathon Schaech plays Gabriel, the highly skilled and ruthless bank robber, who is always one step ahead. The already explosive situation escalates further when the hunted Gabriel gains the upper hand by kidnapping Jacob's wife (Olivia Culpo) and daughter.
It not only sounds like thing's we've seen before, but looks like it as well with a trailer that starts out with promise, but then reveals far too much about the story.  The trailer features some horrendous editing that makes me not want to watch the action scenes at all. Hopefully, it's a case of just a poorly put together trailer, and the final product ends up being a lot better.
Miller and Willis though do have a decent enough record in working together having previously done the low budget sci-fi and gangster movies Vice and The Prince. This one look like a much bigger budget, but also feels a lot more generic, which is not a good thing. Bric Willis' career has taken enough hard knocks already of late, but much like the character for which he is famous playing, he seems an actor who dies hard and so you do feel that his next big hit will be just around the corner. I don't think it will be this movie, but hopefully, it comes soon.
Reprisal makes its way to US cinemas on August 31st and is likely coming to South Africa through the home market as it has no official release at present.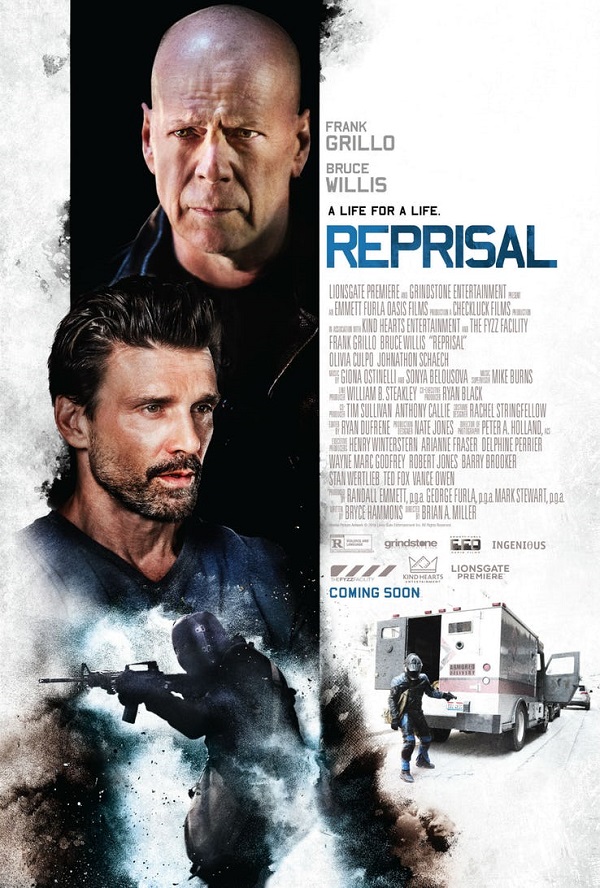 Last Updated: June 22, 2018